//php the_post_thumbnail( 'post-thumbnail' ); ?>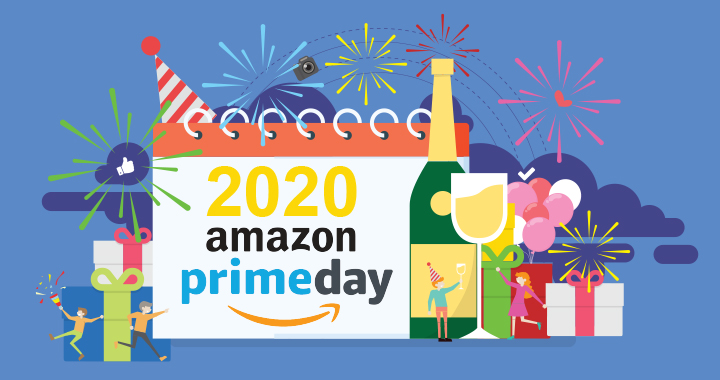 Amazon Prime Day is one of the biggest shopping days of the year for both Amazon sellers and buyers. The event creates plenty of opportunities for sellers to greatly boost sales and entice buyers to take advantage of many excellent deals on Amazon. So what can you expect from Amazon Prime Day 2020? Amazon Prime Day will be different this year, and we are here to tell you everything you need to know.
What is Prime Day? 
Amazon Prime Day is an online deals event, and it's pretty much like Amazon's very own Black Friday. It first began on July 15th, 2015, this was to celebrate Amazon's 20th birthday. Amazon has described it as a "global shopping event, all the existing deals on Prime Day are available exclusively to Amazon Prime members, who can enjoy lightning deals, price cuts, and various types of promotions.
Shoppers expect deeper-than-usual discounts and the best prices for products across nearly every category: electronics, home & outdoor, kitchen, TV and personal audio, smart home, and many Amazon's house brands products such as Amazon Music, Amazon Fire TV Stick, Amazon Echo Spot, Amazon Echo. 
When is Amazon Prime Day 2020? 
Amazon Prime Day is usually held in July to commemorate the Jeff Bezos owned company's founding date of July 5, 1994. In 2019, Amazon celebrated Prime Day for 48 hours. It ran from July 15 through the end of July 16. For Amazon Prime Day 2019 deals, Amazon reduced the price of its All-new Fire 7 Tablet (16GB) from $49 to $29 and $249 Kindle Oasis E-reader down to $199.
An official date for Amazon Prime Day 2020 has finally announced: October 13-14. This year's Amazon Prime Day is further delayed until October due to the ongoing COVID-19 pandemic. The outbreak has caused delivery delays, inventory storage, and slowing warehouse operations.
How can sellers benefit from Amazon's Prime Day?
According to the report, the amount of sales made on global Amazon Prime Day 2019 was an estimated 7.16 billion U.S dollars, and more than 175 million products were sold to Prime members in 17 countries. Moreover, Amazon Prime subscription is constantly growing in the US. As of December 2019, there were an estimated 112 million U.S. Amazon Prime subscribers, up from 95 million in June 2018. And Prime members spent an average of $1,400 on Amazon per year, compared to $600 spending of non-Prime members. Therefore, Amazon Prime Day 2020 is no doubt a huge opportunity for all online retailers to maximize their sales. 
How can sellers best prepare to convert Prime Day enthusiasm into sales?
1. Have enough inventory 
First, make sure to keep your inventory levels stocked since there is usually a massive demand on Amazon Prime Day. You don't want to miss the chance to earn more money because this sale event will bring tons of traffic. Then remember to ship them to Amazon's Fulfillment Centers well ahead of time.
2. Offer huge discounts and attractive prices
Amazon Prime Day 2020 is all about deals, so if your pricing is not competitive enough, your Prime Day sales number may fall short of your expectations. Other than offering decent discounts or exclusive promotions, you can create a repricing strategy to adjust your prices based on your competitor's prices with an automated repricer to protect your profit margins and beat the competition.
Since the competition on Prime Day will be fierce and most sellers would offer up to 30% off discount. If your deal is only 20% off, you may only drive a large number of customers to your product page without anyone making a purchase. You can avoid this predicament by offering decent discounts. A big discount doesn't translate to sacrificing your profit margin and the key for a successful Prime Day sale lies in your sales price adjustment based on your competitor's pricing. 
3. Get your products featured in deals
In addition to offering some discounts, you can also get featured in Amazon's deal pages to make a quick surge sale in a limited time. There are three basic types of Amazon's deals that you can pay attention to: Spotlight Deals, Lightning Deals and Prime Savings and Deals:
Spotlight Deals

is also called Deal of the Day, and the offer is available for one day only or while stocks last. The featured products are displayed at the top of the Gold Box page, and they're basically regular Lightning Deals that Amazon upgrades for free. To use Spotlight deals, the featured items must be sold with at least a 4-star rating, 5 reviews, a 30% discount, and the best price of the year to date.

Lightning Deals

is a promotion that FBA sellers can participate in to showcase their products with a limited quantity for a short time on Amazon. Since this is a limited-time offer that runs for up to six hours, it will urge shoppers to make an impulse purchase. Furthermore, Lightning Deals provide many benefits for sellers so that they can bring more exposure to their products or brands and clear out overstock and seasonal inventory. You will receive an email invitation if your products meet

the criteria for a Lightning Deal

.

Prime Savings and Deals

run all day during the event

and these offers are exclusive to Prime members. The discounts usually range from 10% to 40%.
4. Product bundling
The ultimate goal for many sellers on Prime Day is to increase total revenue. What better way to get more revenue than selling product bundles? Amazon sellers can encourage shoppers who have a hard time deciding what to purchase by offering product bundles as they are a good value for money.
Sellers can clear out slow-moving inventory by bundling less popular items with more sought after products. Most importantly, a product bundle can win the Buy Box easily because it is identified as a unique listing with its own ASIN. Your competition will have a difficult time listing against your product bundle so you can avoid falling into a price war with potential competitors. 
5. Promote your listing
You should also consider running your own promotion to make the most of Prime Day. Here are the three popular marketing strategies you should adapt to promote your listings to the top of the search results page.
 Amazon Sponsored Products


As Amazon's Prime Day grows, so does the competition, and Amazon Sponsored Products is the best way to increase your product visibility and make your store rise above the crowd.




Amazon Sponsored Products

is a cost-per-click advertising program in the Advertising tab. If you are already using this program, you can consider increasing your advertising budgets to capitalize on the higher traffic in Prime Day. 

Amazon SEO


You should review and improve your product page for optimal product searchability and conversion to ensure your listing will rank in the top position on the search result page. Make sure you are

using the right keywords for the product title

, high-quality images, and clear yet informative product descriptions. Here are some

helpful tips for optimizing Amazon listings

. 

Off Amazon marketing measures


Besides Amazon listing optimizations, you may want to drive external traffic to your Amazon product pages. Whether it is paid or non-paid channels, this approach can boost traffic, drive sales, improve your search ranking, and build a brand. There are a number of options on

how to drive external traffic to your Amazon listings

. Some popular sources outside of Amazon are social media, emails, blog posts, coupon/deal sites, affiliate/influencer marketing, and even paid ads like Google AdWords and Facebook Ads, etc. Each channel has its own ways to communicate with the audience so you can create different ad campaigns to promote your Prime Day deals.
6. Automate your review request emails
The best time to get more product reviews is sending out review request emails during the biggest shopping event. While you are busy handling a high volume of orders during the event, sending a large number of review request emails to your buyers will likely overwhelm you. With the help of automated email software, you can save plenty of time on a review request routine.
Wrapping Up
If you want to take advantage of Amazon Prime Day 2020, the key to winning a Prime Day sale is preparation. We hope the above tips will work wonders for your preparation. And don't forget to check out our blog and social media frequently for any update on Amazon Prime Day 2020.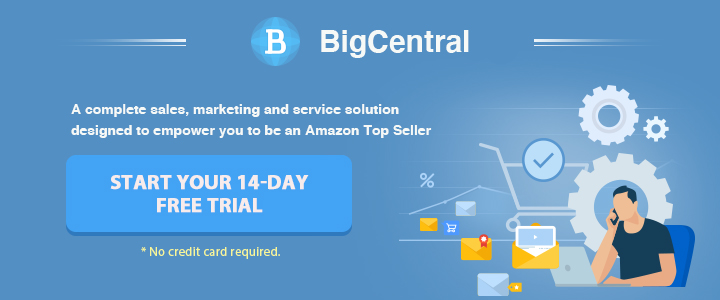 This blog post was originally published in April 2019 and was updated in July 2020 due to product updates or Amazon policy changes.