//php the_post_thumbnail( 'post-thumbnail' ); ?>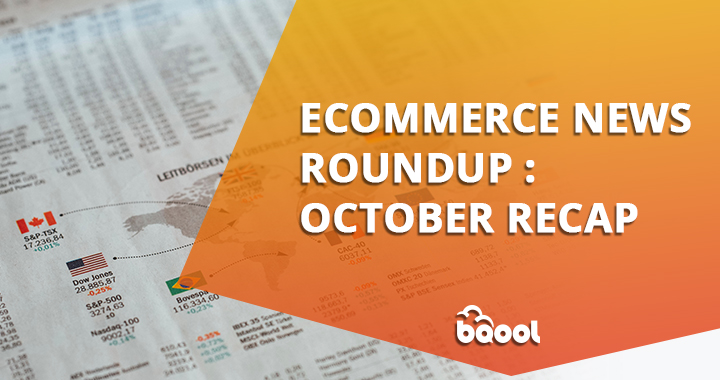 Here is the recap for October Amazon news and updates:
Action required for listings on Amazon classified as pesticides
Starting on October 6, 2020, new listings of pesticides and pesticide devices will require the Pesticide Marking attribute to be filled in upon listing creation with evidence of an EPA Registration number and/or EPA Establishment number, or a certification that the product is exempt from EPA regulations. Proactively providing the required EPA information to this detail page content will minimize disruption to your product offerings.
For existing listings of pesticides and pesticide devices, you will need to provide this information in the Pesticide Marking attribute by January 11, 2021, or your existing listings may be subject to removal. For detailed instructions for adding the Pesticide Marking attribute to new or existing pesticides listings, along with some answers to frequently asked questions, please visit Edit Compliance ID Attribute – Pesticide Marking.
Additionally, if you have not previously received approval from Amazon to sell pesticides and pesticide devices, you must do so by November 2, 2020 or your offers on these products may be removed. If you haven't received approval, login to Seller Central to start the application process here.
Pesticidal Claims
The EPA classifies as pesticides or pesticide devices most products that are marketed to disinfect, repel insects, remove allergens, or prevent bacteria, or that make any other antiviral, antimicrobial, antifungal, antibacterial, or other pesticidal claim. If any of your products have been identified as a pesticide or pesticide device you will have received an email from us with a list of ASINs.
All pesticides and pesticide devices must comply with EPA regulations and all applicable state and local laws, including registration and labeling requirements. Amazon also requires you to provide accurate information about your products on the detail page.
For more information, see Amazon's Pesticides and Pesticide Devices policy. 
Introducing the new advertising management experience
Amazon has improved the advertising management experience for a more cohesive view of campaign options. The change is that your sponsored ads campaigns, Stores, advertising reports, advertising payment settings, and advertising billing moved to the advertising console.
To access the advertising console, navigate as you previously did from the advertising tab in Seller Central, or sign-in directly from this link with your Seller Central sign-in information.
New Brand Registry enrollment process
Amazon's Brand Registry program has been updated its enrollment process involving two new requirements.
Brand owners will need to provide at least one image that shows the brand name, logo or other identifying mark on a product and/or packaging. You will also need to provide at least one ASIN for each product category in which the brand is sold. This will help Brand Registry better identify the brand being enrolled. For brands not sold on Amazon, there will be an option to self-report product categories instead of providing an ASIN.
Temporary change to truckload carrier proof of delivery
To ensure the health and safety of Amazon and shipping company employees, Amazon is currently not providing stamped bills of lading to truckload carriers for shipments arriving at fulfillment centers. Carriers can provide a digital screenshot of the delivery appointment as proof of delivery upon request. This temporary change will allow for effective social distancing during shipment deliveries.
2020 extended holiday Returns Policy
The Amazon Extended Holiday Return Policy for 2020 requires that most orders shipped between October 1 and December 31 be returnable through January 31, 2021. This policy includes orders that are shipped by you and orders that are shipped by Amazon.
Although the return window for most orders is extended, it can vary by category. You can see the return deadline for specific categories that have different windows on Amazon Returns Help page. Any category not listed will have the extended return window.
Browser changes for your Seller Central experience
Amazon is planning an update to their browser support policy in our effort to improve your experience. Starting January 31, 2021, we will no longer support Internet Explorer. This change will empower development teams to innovate and deliver upgrades to the Seller Central website. 
If you are currently using Internet Explorer, you can switch to a supported web or mobile browser based on this list.
Amazon Currency Converter for Sellers offers new lower fees
Amazon Currency Converter for Sellers (ACCS) is Amazon's official payment solution that allows you to receive disbursements in the currency of your choice. ACCS is moving from a flat rate to Volume Based Fees, which now provides discounted rates as low as 0.75% for non-CNY currencies based on the volume of your business in the last 12 months. The higher the volume, the lower your fees will be. Your seller tier that decides the fees will be calculated monthly and automatically updated.
To learn more about ACCS and the new lower fees, visit Amazon Currency Converter for Sellers – FAQ.
Inventory Age: Now you can filter your products by age range
In response to seller feedback, Amazon has a new feature on FBA Inventory Age that will let you filter your products by age range to get a clearer look at the ones with aged inventory.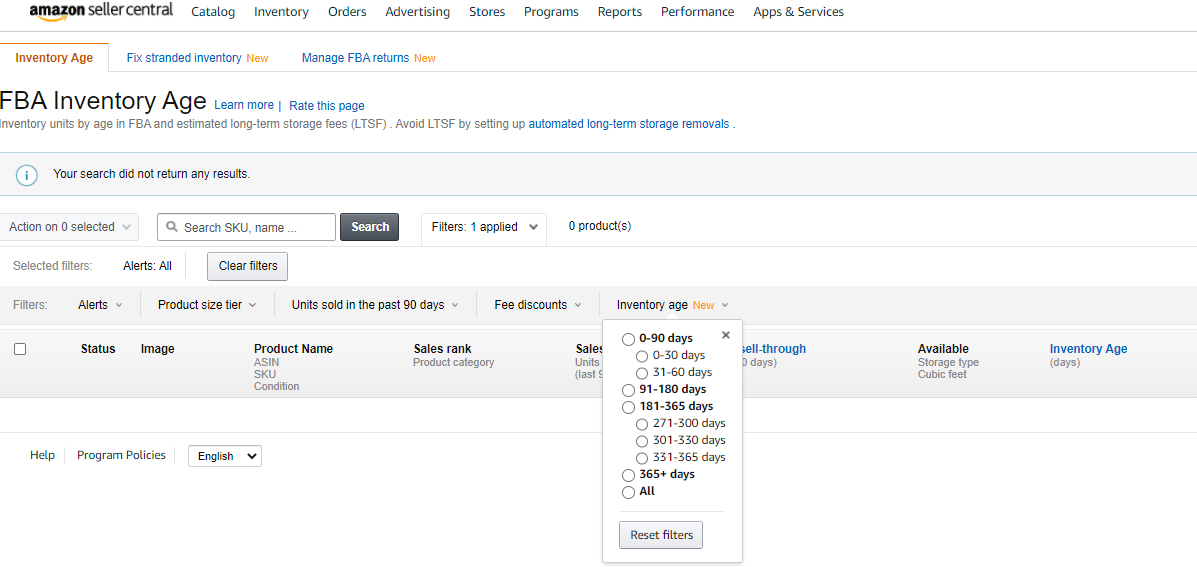 After you have selected your age range, you can sort your products in ascending or descending order using the down arrow next to the Inventory age column header.
Updated communication guidelines policy for all sellers
The updated communication guidelines for buyer-seller messaging will go into effect on November 6, 2020, for all sellers. They include direction on permitted message types, appropriate content, and style requirements. Please note that the templates available through the Contact buyer page in Seller Central, third-party applications, or API simplify the process of sending proactive messages. It automates the inclusion of order ID, language of preference translations, and compliance with critical message guidelines.
You can find the announcement on the Changes to program policies Help page.
Check the Box helps ensure that dangerous goods ship safely and promptly
Dangerous goods (hazmat) that ship without proper packaging and required labels can pose a safety risk while in transit and face delays. Check the Box, an initiative by the US Department of Transportation Pipeline and Hazardous Materials Safety Administration (PHMSA), offers resources and guidance on shipping dangerous goods.
Dangerous goods include common household items such as aerosols, hairspray, nail polish, batteries, and electronic devices. It's your responsibility as a seller to know whether your products are dangerous goods and to ensure their proper handling and safe transport.
To help you identify such products, also watch the Amazon Seller University video Dangerous Goods Awareness. For information about what can and can't be sold through Fulfillment by Amazon, visit Dangerous goods identification guide (hazmat).
Changes to shipment confirmation for seller fulfilled orders
Starting January 1, 2021, online marketplaces (OMP) are responsible for charging and collecting VAT for sales to the UK from overseas sellers to comply with the new VAT regulation announced by the UK government.
If you are selling to customers in the UK on Amazon, you are impacted by the changes to determine the actual "Ship from address" information when you confirm shipments that you fulfill. These changes will be available by the end of November 2020. 
Amazon has added a new "Ship from address" field as a part of the shipment confirmation workflow. There are three areas where we have included the new field:
If you confirm shipments through Seller Central, the new "Ship from address" field will appear on the Confirm Shipment page. Amazon will pre-select the default ship from address provided by you in your Shipping Settings. If you have shipped the order from the same address, you can confirm the shipment by providing other details following the usual shipment confirmation process. If you have shipped the order from a different address, then you must provide the actual ship from address.

If you confirm shipments using our Shipping Confirmation templates, then you will find the "Ship from address" field added to the template. You must enter the actual "Ship from address" in this template to confirm shipment. If you leave this field blank, then Amazon will use the ship from address you provided in your Shipping Settings.

If you confirm shipment using MWS APIs, then you will find the "Ship from address" field as an additional field. You must enter the actual "Ship from address" when confirming shipment. If you leave this field blank, then Amazon will use the default ship from address you provided in your Shipping Settings.
Get the latest eCommerce news and Amazon seller tips at blog.bqool.com. Subscribe for updates!