//php the_post_thumbnail( 'post-thumbnail' ); ?>

I am sure many of our blog followers are active users of BigTracker, and find BigTracker to be your think tank and business enabler. For readers who are unfamiliar with BigTracker, I suggest you also check our previous article Finding Amazon Niche Products with BigTracker, so you get a comprehensive knowledge and benefits of the software.
We proudly introduce three new features in BigTracker to further assist you in scouting products with great potentials, simplifying the product research process and being sensitive to competitive dynamics for counter actions.
Without further ado, Here are the highlight of new features and benefits
BigMovers – a brand-new feature in BigTracker
BigMovers, a unique scoring system on a scale of 1-99, it summarizes the potential of a variety of products, for sellers to make savvy business decision at ease.
A "high" score (80-99) indicates these products will relatively out-perform and suggests sellers to invest in the near future.
A "low" score (1-20) indicates these products will see relatively fewer demand and suggests no action for sellers who are scouting for products opportunities.
"No score" means these products are not yet included in BigMovers big data analytics.
Regardless of you are a brand seller, newbie seller or arbitrager, you all desire profitable product mix in your portfolio. We all agree that finding a lucrative and high turnover product to sell is probably the most inevitable challenge faced all Amazon sellers. That's why we develop this virtual research assistant to save you from lots of trouble. You can relax and count on BigMovers advanced scoring algorithm with big data and AI technology, and confidently invest in products of great potential.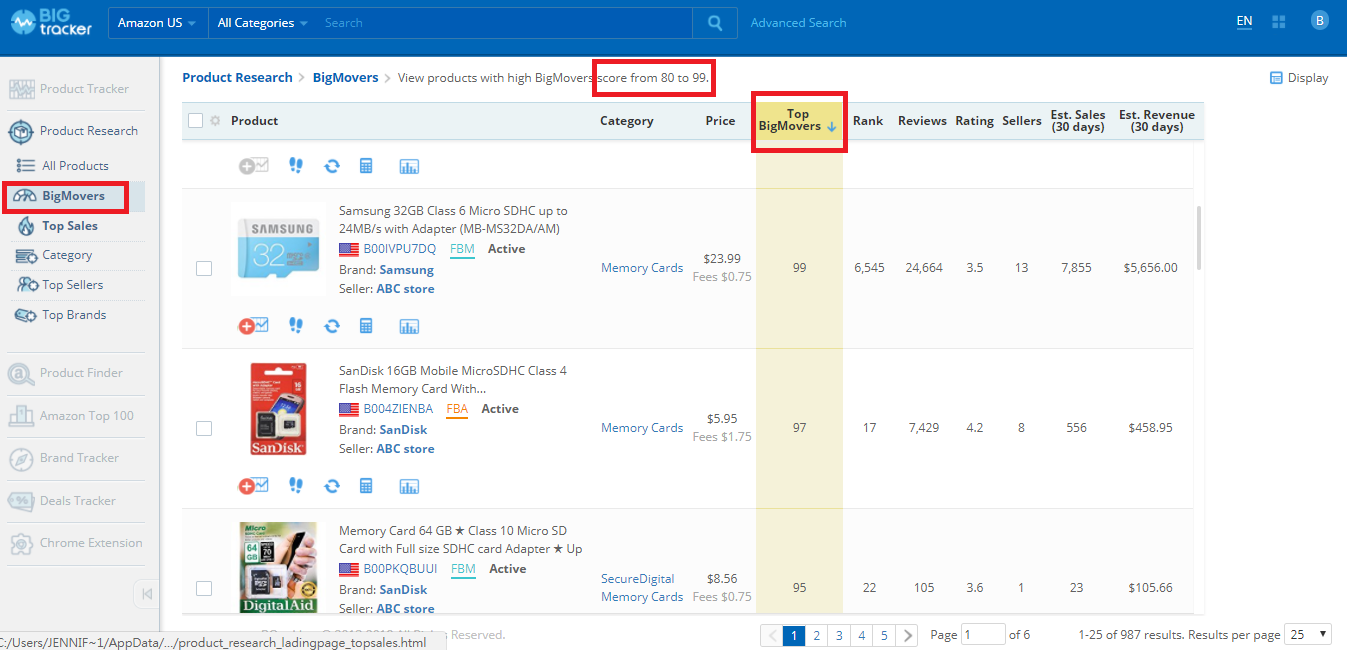 On the other side, you can try to avoid products with BigMovers score below 20, preventing you from wasting precious time and monetary cost of trial and error.
BigMovers aims to make you find niche products easier than ever!
Smart Filter – strengthen BigTracker Product Research
No matter you attempt to explore intriguing product concept, monitor competitors or keep track of statistics of your products, you can readily identify targeted products by specifying category, seller, brand, within a specific price/reviews/rating range. After you lock down these products, you can set email alert and take actions or develop counter-measure to stay competitive.
For instance, actions may be
develop similar or peripheral products to add in your portfolio;
follow the suit of peer's special promotion to share the momentum;
tactically increase your price or run promotion if you find competitor is running out of inventory.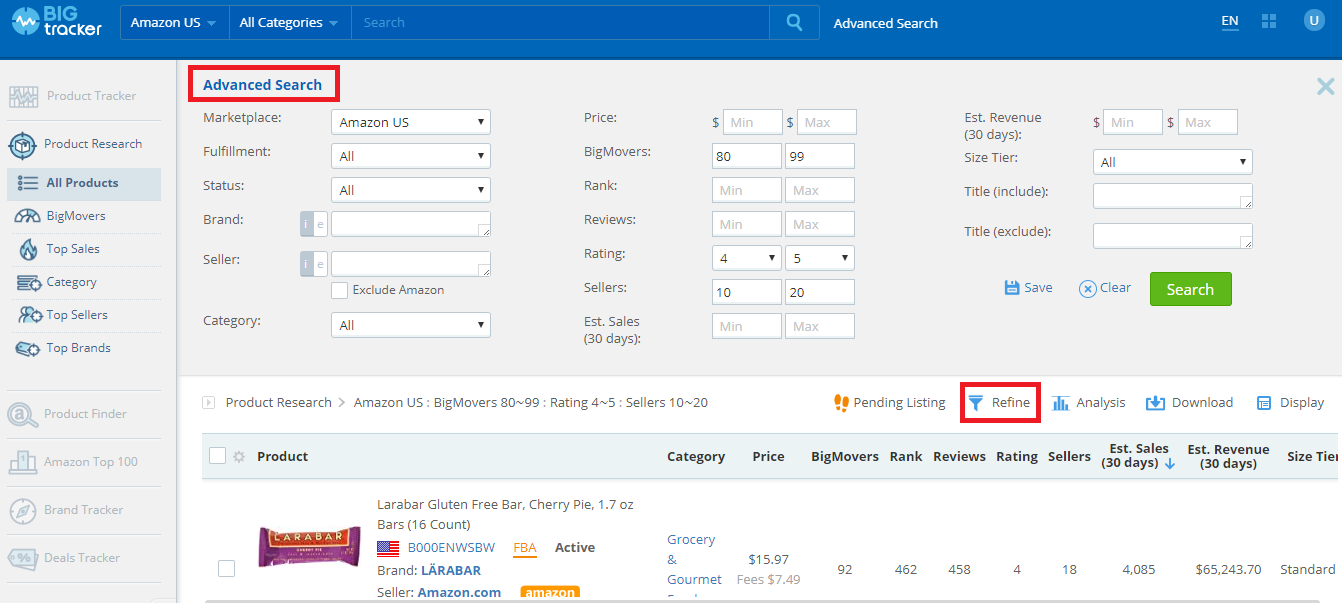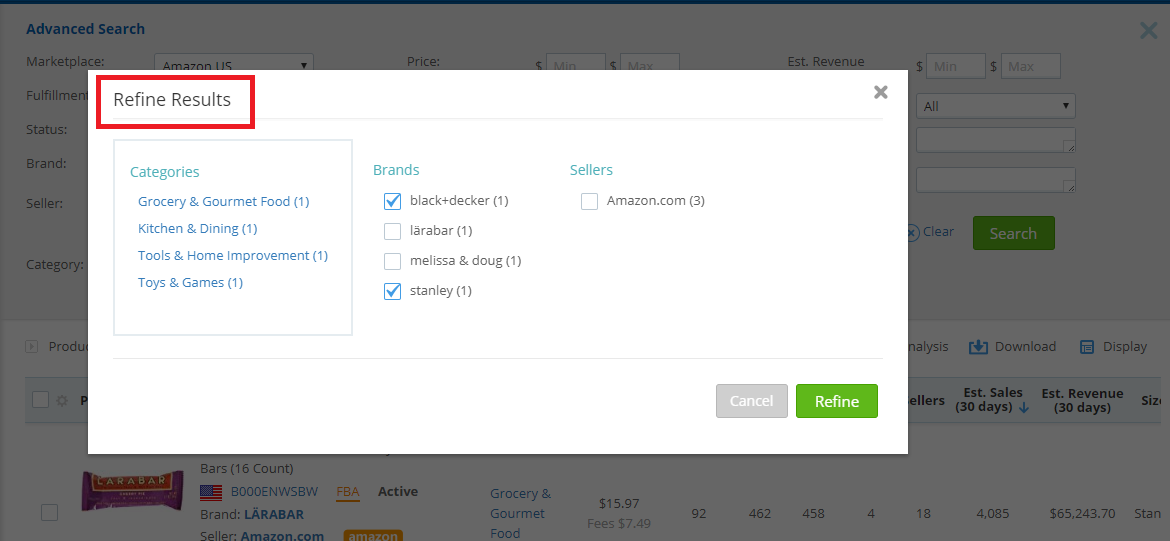 BigTracker gives you smart access to Amazon goldmine database, presenting you the opportunities that new perspectives can unveil, helping you stay informed constantly and sell extraordinarily.
Attach Listing – hot in BigTracker
This is a feature specially handy for arbitragers. Users can bulk download products, edit and attach listing in Amazon Seller Central by one-click upload, a definite time-saver.
Just input information of pricing, quantity, condition, then you can list the product in a nimble way.

In addition, BigTracker has build-in features that excludes Restricted Category and Restricted Brand, a crucial feature to avoid infringement risk.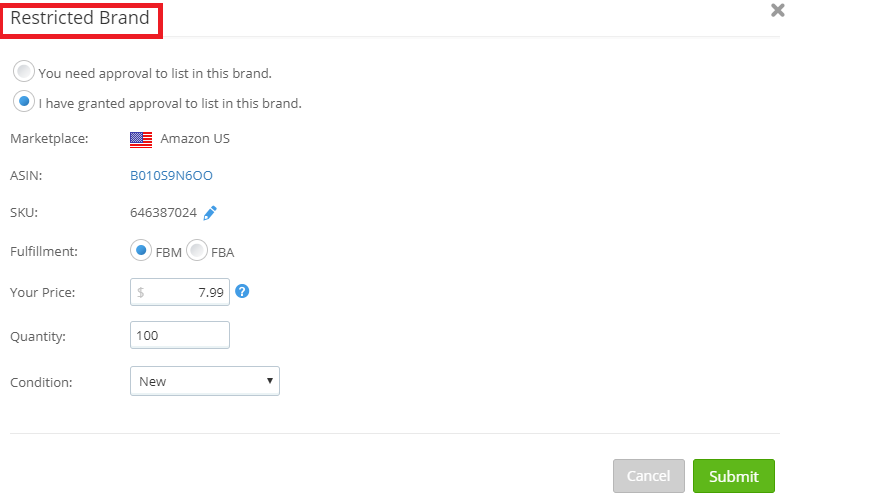 We have complied a comparison table of BigTracker with Jungle Scout and Unicorn Smasher.
Comparison with Competitors
| | | | |
| --- | --- | --- | --- |
| Feature | BigTracker | Jungle Scout | Unicorn Smasher |
| BigMovers Score (*new) | V | V | X |
| Estimated Sales and Revenue | 80% accurate | 60% | 5% |
| Price and Rank Historical Data | V | V | X |
| Profit Calculator | V | V | X |
| Attach Listing (*new) | V | X | X |
| Average Revenue | V | X | X |
| Average Rating | V | X | X |
| Min & Max Price | V | X | X |
| Total Sellers | V | X | X |
| Total Monthly Sales & Revenue | V | X | X |
Above is the summary of new highlighted features and the comparison. What is your view and expectation on the Amazon product research tool? If you have any suggestion to share with us, you can send to support@bqool.com. We will be happy to receive your comments and feedback.
Haven't tried BigTracker yet? Start your 14 Day Trial to experience the superior product research tool now!