//php the_post_thumbnail( 'post-thumbnail' ); ?>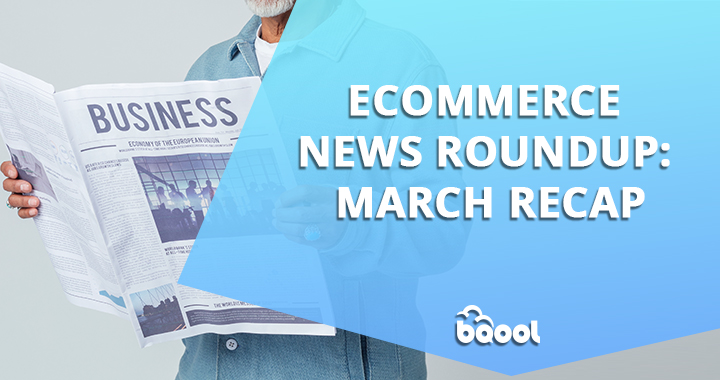 I. FBA Inventory Storage Overage Fees Report
You will be charged applicable storage overage fees after the end of the month in which the fees were incurred.
If your existing inventory exceeds your storage limits for a given month, you will be charged an inventory storage overage fee. Storage limits are calculated based on available fulfillment center capacity, historical IPI scores, and your sales volume.
For more information about how storage limits are determined, go to FBA inventory storage limits.
FBA inventory storage limits
Storage limits are calculated using several factors including:
• Your sales volume (including your sales' seasonality periods)
• Your historical IPI scores
• Available fulfillment center capacity
How are Restock Limits Different than Storage Limits?
Restock Limits and Storage limits are two different limits that are designed to manage the inflow of inventory (Restock Limits) and the usage of physical space in Amazon fulfilment centers (Storage Limits).
Restock limits are calculated based on your historical sales and forecasted demand at both seller/ASIN level. Your maximum shipment quantity equals the maximum inventory level allowed minus utilization.
Storage limits works with your Inventory Performance Index (IPI) score which measures how efficient and productive you are in managing your on-hand FBA inventory.
II. Grow Your Business with New Seller Incentives
Amazon introduces New Seller Incentives, a suite of benefits to help you grow your brand, scale your business, and promote your products. New Seller Incentives is based on Amazon's Perfect Launch Playbook.
New Professional sellers who list their first product on or after January 1, 2022, in the US, Japan, or Europe (the UK, Germany, France, Italy, and Spain only) are eligible for New Seller Incentives. Existing Professional sellers expanding to the US, Japan, or Europe (the UK, Germany, France, Italy, and Spain only) are also eligible.
Through New Seller Incentives, eligible sellers who take the required actions can qualify for benefits worth more than $50,000 in potential value.
If you want more information, go to New Seller Incentives.
III. Download the 2022 Events Calendar to Plan Your Year
Planning is a great way to set yourself up for success on the Amazon store. Amazon calendar can help you ensure you provide to customers with the products they're most likely to search for during the biggest sales days of the year.
You can use download the 2022 Events Calendar on Seller Central.
IV. Product Approval Applications Through the "Selling Applications" Card
To help you navigate to your selling applications, Amazon has launched the "Selling applications" card on Seller Central. This card will notify you when you have a pending draft application to sell products that require approval.
From the Seller Central homepage, you can now view pending applications on the card and navigate to the "Selling applications" dashboard to submit your applications for review.
Go to Selling applications to start submitting your product approval applications.
V. FBA New Selection Changes in 2022
Starting March 1, 2022, Amazon will provide a monthly rebate of 5% on your sales of eligible new-to-FBA parent ASINs for brand owners who complete Brand Registry. The rebate will be applied against fulfillment fees for the following branded new selection:
For eligible oversize items, the rebate will apply on up to 30 units per parent ASIN for up to 90 days.
For eligible standard-size items, the rebate will apply on up to 50 units per parent ASIN for up to 90 days.
For eligible items in the Apparel and Shoes categories, the rebate will apply on up to 100 units per parent ASIN for up to 120 days.
Liquidation Benefits
In December 2021, Amazon began providing free liquidations as a benefit for FBA New Selection. FBA Liquidations allows you to recover value from your excess and customer-returned inventory and avoid storage fees.
Free liquidations for new selection are available for the first 100 units of each eligible apparel and shoes ASIN, the first 50 units of each eligible standard-size ASIN, and the first 30 units of each eligible oversize ASIN within 180 days after the date that inventory was first received. To learn more, go to FBA Liquidations.
Get more information about FBA New Selection
*All rebate benefits are tracked from the date that the ASIN is first received at a fulfillment center.
VI. Plan Your Shipment Early for Prime Day 2022
Amazon encourages you to prepare your Prime Day sale early and stock sufficient inventory of your products.
Due to ongoing global supply chain challenges, it might take longer than usual to ship inventory to fulfillment centers.
Participate in Prime Day by creating a deal. Submit your deals by April 29.
Plan and send your shipment so that it arrives at fulfillment centers before June 20.
Other factors that can affect the timelines of your shipment include logistics, weather, customs clearance, and carrier-related issues. Be sure to consider these factors when sending shipments, to ensure that they arrive at the correct fulfillment center in a timely manner without affecting subsequent listing and sales.
To help prepare for Prime Day, go to Drive Sales During Prime Day with Amazon Advertising and Top 3 tips to prepare for Prime Day.
For more information, go to Save Time Creating Shipments with Send to Amazon and Top 5 Tips for Success on Prime Day.
VII. Updates to US Multi-Channel Fulfillment Fees Start May 9
The adjusted MCF fees shown below take effect on May 9, 2022. The greater of unit weight or dimensional weight will be used to calculate the shipping weight for all large standard-size products, excluding apparel. For more information, go to FBA fulfillment fee.
These updates reflect the rising costs of fulfillment and transportation and will help ensure that Amazon continues to provide you with speed, reliability, and quality of service.
For more information, go to 2022 US Multi-Channel Fulfillment fees.
VIII. Listing Automation is coming for Handmade Selling Partners with Build International Listings
Amazon Handmade is enabling Build International Listings, as part of a multi-year project to improve the listing experience for Handmade selling partners, on March 30, 2022.
While Handmade selling partners have always had the ability to sell their products globally, this process has been heavily manual. By enabling Build International Listings for sellers, much of manual work is automated.
Expand your reach to new stores by using the Build International Listings tool.
Go to Build International Listings in Seller Central help for additional details or view the Build International Listings tutorial on the Amazon Global Selling YouTube channel.
IX. Fee Categories
As part of Amazon's efforts to make fee categories easier to understand, Amazon introduces fee category guidelines and an upgraded Fee Preview report. Amazon also updated its referral fee reimbursement policy to remove the 90-day dispute window.
You can check the new fee category guidelines provide detailed lists of products, allowing you to quickly find the fee category of a specific item.
Amazon also upgraded the Fee Preview report to include any upcoming changes to an ASIN's fee category.
ASINs are continually audited and updated to ensure that they're correctly categorized, as shown in Amazon fee category guidelines. If the fee category changes for any of your products, the upcoming change will show in the Fee Preview report.
For more information, go to Selling on Amazon fee schedule, Understanding fee categories, and Referral fees reimbursement policy.
X. Referral Bonus Program
Thousands of brands are already taking advantage of the new Brand Referral Bonus program, with some earning thousands of dollars in bonuses in a single month.
If you're driving off-Amazon traffic to your listings, you can earn a bonus averaging 10% of the promoted product sales, and an additional bonus averaging 10% of sales on any of your brand's products purchased by the customer in the following two weeks. The bonus is provided as a credit on your referral fees.
Go to Brand Referral Bonus to learn more and enroll in the program.
*Brand Referral Bonus is using amazon attribution (Beta)
XI. Automatic Removal of Your Aging Inventory
To create more room for your products as Prime Day is approaching, Amazon has made changes to automated inventory removal.
Starting April 15, 2022, the following inventory will be removed automatically, unless you opt out:
Units that have been in fulfillment centers for more than 365 days and that are subject to long-term storage fees
Units of ASINs that haven't sold in six or more consecutive months and that have been in fulfillment centers for more than 180 days
You can recover value from these units through liquidation or have your inventory returned to you by providing a valid return address in your Automated fulfillable inventory settings. If you don't provide a return address, your inventory will be automatically donated, recycled, or disposed of.
On the settings page, select Disable to opt out of automated removal of aging inventory at any time.
The automated removal of aged inventory can help you save on long-term storage fees and improve your Inventory Performance Index score. It also frees up space in our fulfillment centers for more of your popular inventory.
Automatic removals will occur monthly starting April 15. If you want to make updates to your settings, such as changing your return address, do so at least 24 hours before April 15 to ensure that your changes are saved.
If you want more information, you can go to Automated fulfillable inventory removal.
To view your aging inventory, go to Manage Inventory Health.
XII. Quick Tips from Amazon & Engage with Amazon
In response to Seller feedback, Amazon launched two new categories within the Seller Forums: 'Quick Tips from Amazon' and 'Engage with Amazon'.
Quick Tips from Amazon
Amazon helps to capturing validated solutions for commonly discussed topics for all Sellers to reference in a dedicated category. These tips will also contain helpful links to aid further research via Seller University, Seller Central, and more.
Engage with Amazon
From December 2021, Amazon has posted new relevant questions and topics on a weekly basis to spark broader discussions and give sellers an opportunity to share their experiences.