//php the_post_thumbnail( 'post-thumbnail' ); ?>
Amazon indeed knows how to magnetize consumers and turn them into loyal customers. In 2007, they launched the Amazon Subscribe & Save Program, which offers buyers a discount as well as free shipping if they subscribe for regular deliveries. In its Subscribe & Save store, there are myriad daily-consumed products that shoppers can subscribe for, varying from laundry detergent, baby products, pet supplies to coffee. Back then, these products were only provided and delivered by Amazon itself. This is a clever move for Amazon as this program encourages shoppers to purchase the same products repeatedly and stick to the same brands. Luckily, starting from April 2017, FBA sellers who meet certain requirements can join this program as well. That is to say, if you are a FBA seller, you can now take advantage of this program to entice loyal customers, too!
How does Amazon's Subscribe & Save work?
Consumers can select the products they want to purchase from thousands of items in the Subscribe & Save store. Different from the Add To Basket button that we usually see in Amazon, here they can set delivery frequency and then click Subscribe now button, which will lead them to the next steps to choose their delivery address and payment method.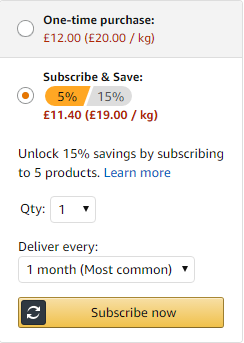 By subscribing to one product, they can receive a 5% off discount. If they are willing to subscribe to 5 or more products in a month, Amazon will offer them up to 15% off discount.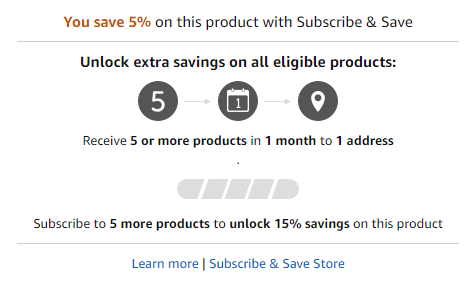 There are two types of Subscribe & Save orders: sign-up orders and replenishment orders. Once a buyer finishes the subscription, a Sign-up order will be generated for his/her first purchasement while Replenishment orders will be automatically created in the following months according to the delivery frequency he/she set.
How can FBA Sellers Apply for this Program?
If you are a FBA seller and are interested in participating in this program, the first thing to do is to check whether you are eligible. According to Amazon, eligibility criteria include seller's sales history, time on the service, inventory levels and seller performance metrics. To participate, you must have an FBA account that:
(a) Is in good standing
(b) Has a feedback rating of 4.7 or higher
(c) Has been active for 3 months or longer
If you meet this criteria, you should be able to apply for this program in your Seller Central account setting by the following steps.
1. Go to Fulfilment by Amazon settings, find Subscription Settings and click Edit.
2. Click Enable, and then click Update

Once the setting is done, you can start to add your offers. Likewise, only eligible products can be included into this program, which means it must be offered via FBA and the in-stock percentage should be at least 85%. The product categories that you can offer are as below: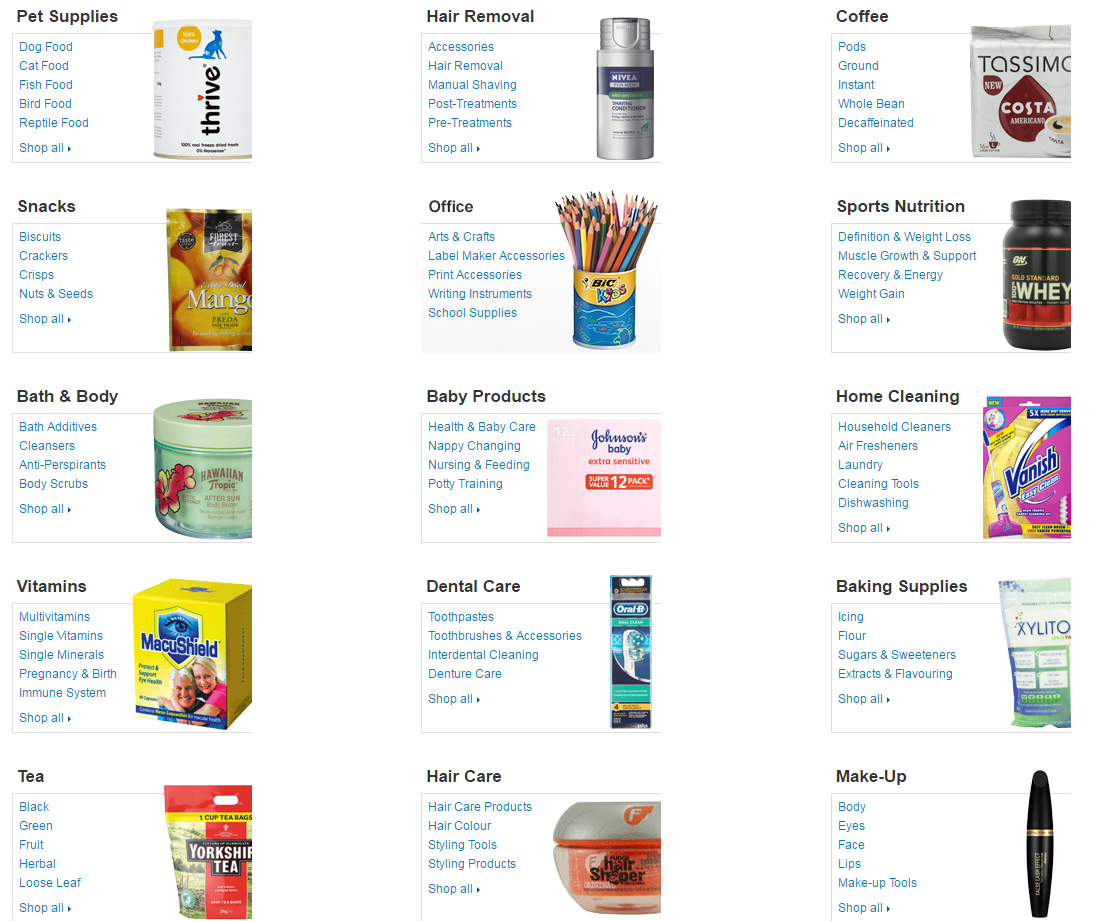 Since you enabled the Subscription Settings, you have accepted Amazon's deal to provide buyers 5% off for one subscription and up to 15% off for 5 or more subscriptions. Apart from that, it also allows you to offer your own promotional discounts in this program. If you want to analyze the performance of your offers, you can refer to Subscribe & Save reports under Reports > Fulfillment.
Overall, Amazon Subscribe & Save Program seems to be a good way for FBA sellers to lure repeat customers. However, sellers still need to evaluate whether it's worth it to reduce a portion of their profit margin to create more orders.

Learn more about Amazon selling strategies
Utilizing Amazon Giveaway to Promote Your Private Label
Amazon Lightning Deals Strikes Excitement and Sales