//php the_post_thumbnail( 'post-thumbnail' ); ?>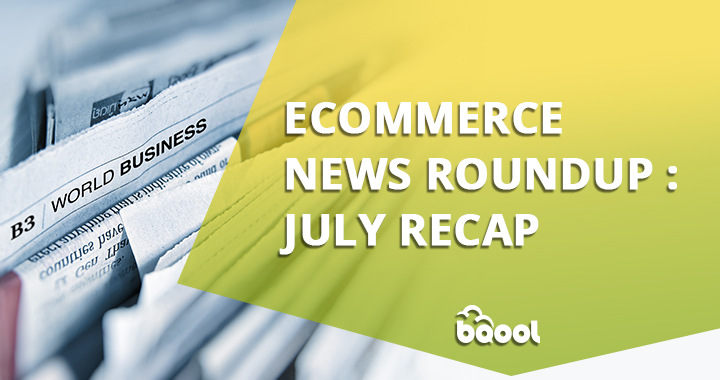 Amazon has released many updates in order to improve the user experience for its third-party partners and increase satisfaction with customers. Check them out to see how they would affect your Amazon business. 
The Latest Updates for Amazon Seller Central
Payments summary Widget Removal:

The Payments Summary widget is no longer available. Your total payment balance across all account groups in each country will now be available in the Key Performance Indicator (KPI) Bar at the top of the page, alongside metrics such as open orders and buy-box wins.You can continue to reach Payments Summary page from Seller Central by following the steps below: 

Click on Total Balance in a country displayed in the KPI Bar dropdown.

Choose Payments under the Reports tab in the top Navigation Bar.

Create removal order page Improvement: 

Start and complete the creation of removal orders on the same page

Access the

Automated Unfulfillable Settings

from this page

View the total fulfillable and unfulfillable quantities that are available for removal

Get a pop-up message that confirms the removal order has been submitted

Get a single report for all account types with Unified Financial Report: You can now download a Unified Financial Report that consolidates your transactions from Standard and Invoiced Orders.

To generate a Unified Report

: 

Click on the

Date Range Report

tab on your Payments Dashboard. Click

Generate Report

. 

Select your preferred report type and select

All

in the

account type

dropdown. This option will be available through the date range report page for any account. 
A Summary Date Range Report will indicate the account types included in the report in the Summaries section.
A Transaction Date Range Report will now have an additional column (account type) to indicate the source of the transaction.
FBA stranded inventory removals:

Beginning June 30, 2020, FBA aged stranded inventory will no longer be classified as unsellable, and it will be automatically removed from Amazon fulfillment centers based on seller-configured settings.

To customize your settings in Seller Central: 

Go to

Fix stranded inventory

and click the

Edit automatic-action settings

button. In the pop-up window, you can select whether you'd like your stranded inventory returned to you or disposed of, and set the number of days before automatic removal.

New Apparel size attributes for your listings:

A new set of attributes specific to Apparel sizes that will be used to display standardized and consistent size values to on-site customers starting June 30, 2020. New size attributes will be introduced as optional across listing experiences for dress, sweater, and coat product types starting July 31, 2020, with enforcement beginning on August 31, 2020. 

Notification on new Product Types and Attributes:

Amazon introduced

Screen Protector

and

Wheel

as new Product Types in your listings. New optional attributes have been added to 11 existing product types.For further details, refer to this

help page

.
Business name and address to be displayed on the seller profile page starting September 1, 2020
Amazon will display a seller's business name and address on their Amazon.com Seller Profile page. For individuals, we will display the individual name and address. Sellers are welcome to add additional information about their business and products except an email address.
Amazon have made some changes to help sellers prepare early for the holiday season
COVID-19 has impacted not only on health also on business. Since the pandemic hit, COVID-19 has impacted supply chains around the world. Amazon has made adjustments to meet increased customer demand, and protect the health and well-being of their employees at fulfillment centers as they begin their ramp into peak .
Inventory Performance Index threshold raised the minimum to 500 from 400.
ASIN-level quantity limits are introduced on products in FBA. 
Free removals promotion:

Amazon waive your fees for any removal order submitted for inventory in our fulfillment centers beginning July 14, 2020. To create a removal order, please visit

Inventory Age

and choose

Create removal order

from the menu next to any FBA item in your inventory.
Jeff Bezos can't promise Amazon employees don't access independent seller data
During the antitrust hearing on July 29th, Amazon and its CEO Jeff Bezos came under fire by lawmakers over the company's alleged use of third-party seller data in developing its own products.
Earlier this year, The Wall Street Journal reported that Amazon employees have accessed sales data from independent sellers on its marketplace to help the company develop competing products for its private-label. Amazon has a policy barring the practice, but lawmakers like Rep. Pramila Jayapal (D-WA) focused on the company's enforcement of that policy. 
"Let me ask you, Mr. Bezos, does Amazon ever access and use seller data when making business decisions?" Jayapal asked. Bezos highlighted the company's policy banning the practice, but said, "I can't guarantee you that that policy has never been violated." 
Get the latest eCommerce news and Amazon seller tips at blog.bqool.com. Subscribe for updates!