//php the_post_thumbnail( 'post-thumbnail' ); ?>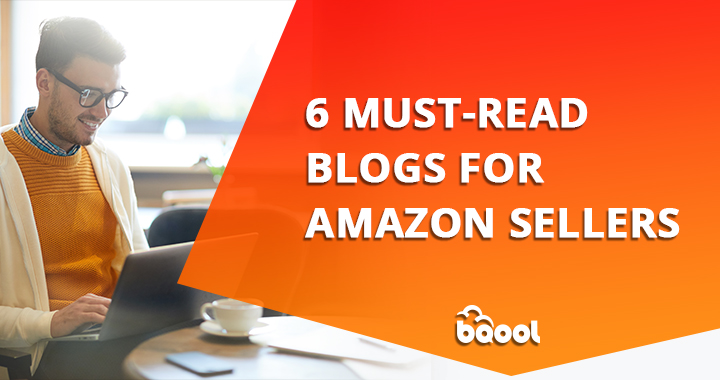 No matter if you've just started out selling on Amazon, or if you've been doing it for years, there's never any harm in picking up a few new tips and tricks. The internet can be a valuable source of information, but if you find yourself confused about all the different sites, don't worry! This article has compiled some of the best Amazon sellers blogs of 2020 for you to look through, with high-quality and trusted advice, to make sure that you get the most out of selling on Amazon, no matter what your skill level is.
This blog is run by Stephen Smotherman and includes lots of relevant information for Amazon sellers. "You can get a lot of actionable tips on how to start selling on Amazon step by step because Stephen continuously shares his tips and expert advice in different types of content formats including article, podcast, video, etc. His blog can help readers at different levels of understanding easier to learn, says Penny Nielson, an Amazon marketer at Writinity.com.
Niche Pursuits features the business adventures of Spencer Haws, who specialises in not only selling physical products on Amazon but also creating niche websites and buying and selling websites – it's like digital real estate! For someone who is opportunistic and wants to learn from the passion of another online entrepreneur, there is no better place than this blog.
If you believe in and work by old-fashioned facts and figures, then look no further than the Online Selling Experiment blog, started by Ryan Grant. He used to work as an accountant, which makes this blog stand out from the others in terms of its richness of detail and statistics, which many people prefer over baseless promises to 'get rich quick' and other quick-fixes which never actually work. Ryan Grant is a voice of reason within the chaos of the internet, which is a welcome relief to many. You'll find the occasional post from other writers on this blog, and even some predictions into the future of Amazon!
4. Money Nomad
If you're wondering how to get the most out of your time, then you'll love Money Nomad. Like Spencer Haws, Zach, as the founder of Money Nomad, has been working many types of online business including selling on Amazon and website flipping. If you want to know how to work part-time and still earn a decent income like him, check out his blog!
5. Web Retailer
Andy Geldman has thirteen-year experience in the online retail industry, sharing his expertise on his blog, Web Retailer. By reading his blog, you can learn from the basic knowledge such as sourcing your products, to the advanced tips on selling internationally. Furthermore, he has also spoken with hundreds of industry experts, so his blog has gathered the latest eCommerce trends.  If there any blog can help Amazon move to the next level, it's Web Retailer.
When you really get into an online selling business, it can be difficult to manage the work-life balance, especially with a full-time or even part-time job on top of everything. Luckily, alongside Amazon selling information, the Selling Family also provides you with some information on how to stay sane and keep good connections with your family throughout your stressful work life. They have helpful resources and tools that you can use, and also share some stories from other successful sellers to keep you motivated. The Selling Family can benefit your personal life as well as your business life and is worth looking at.
Valerie Caswell is a professional marketing expert. Reading and writing about different features of online marketing and entrepreneurship are her passions in her free time. She believes in learning for a lifetime and always improving yourself.