//php the_post_thumbnail( 'post-thumbnail' ); ?>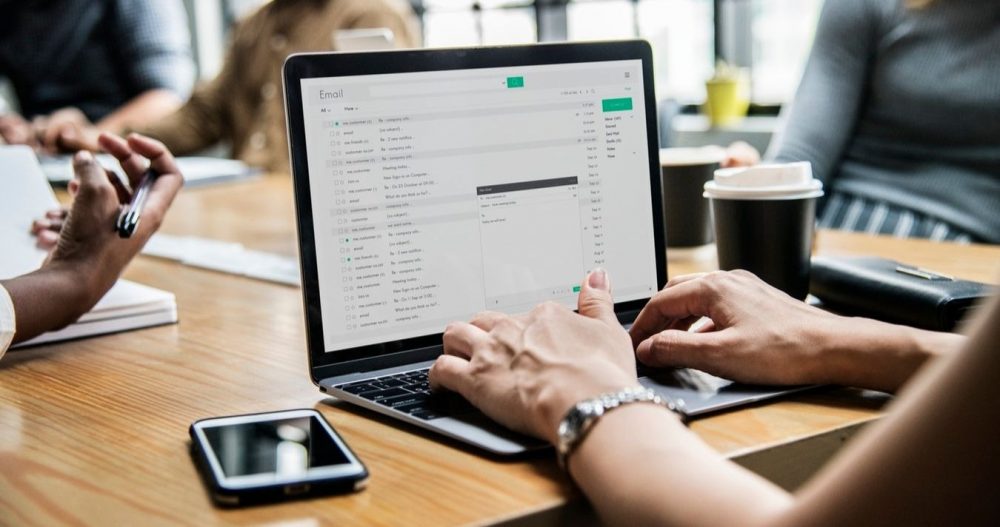 Are you frustrated with constantly trying to get more Amazon feedback and reviews? Have you had enough of trial and error testing and trying to figure out the best email subject to encourage customers to leave you positive feedback and reviews? Fortunately, BQool has got some good news for you! BQool 's Feedback Central now features the latest AI-Powered technology to save you time by finding the optimal email subject, thus enabling you to get more reviews and feedback!
In addition to creating helpful, customized email campaigns, Feedback Central now features a revolutionary AI-Powered solution to help the users to get more feedback and reviews effectively.
AI-Powered Subjects to Improve Email Open Rates
Do you have trouble coming up with email titles that may entice your customers to open your emails?
Now you can rely on AI-driven technology to help you to find the best email subject for your campaign. AI-Powered Email Subject is a revolutionary feature to help eliminate the guesswork involved in email subject line creation. AI-Powered Email Subject assigns the optimal email subject to unlock the full potential of email open rate for each campaign.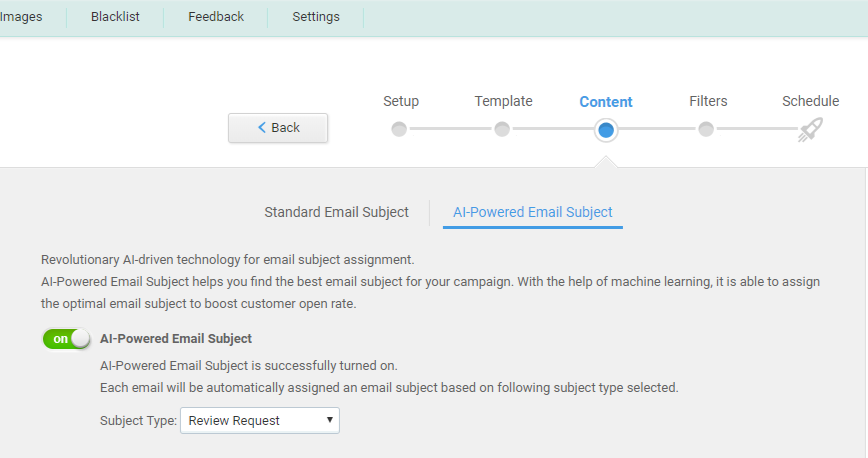 AI-Powered Smart Schedule Identifies the Best Time for Email Scheduling
Are you unsure about when the best time of a day is to send emails to your customers post-purchase?
When setting an email schedule, you don't have to consider the general best practice anymore. AI-Powered Smart Schedule is a sophisticated AI-powered feature for email campaign scheduling. With the help of machine learning, it can help you to find the best time and day to send emails to your buyers. The more times you use AI-Powered Smart Schedule, the more accurate prediction will become, and the chances of getting more feedback and reviews will be higher as a result!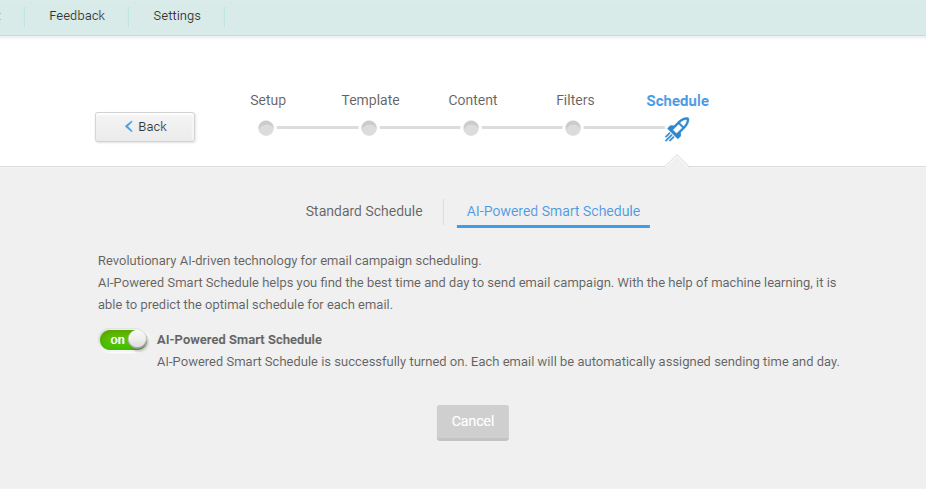 Busy people tend to take advantage of the smart home technology to save time and energy with ease. Therefore, the smartest Amazon seller should already know how valuable their time is. Amazon sellers can really benefit from utilizing automated tools to put an end to time-consuming tasks. A perfect example would be using automated software to request feedback and reviews from Amazon customers post-purchase.
This is why BQool is constantly striving to improve the quality of its products and services, to enable Amazon sellers to be as successful as possible.
With BQool's new Feedback Central, you can accomplish your goals while saving time and money. Want to experience our newest feature? Try it for FREE today!