//php the_post_thumbnail( 'post-thumbnail' ); ?>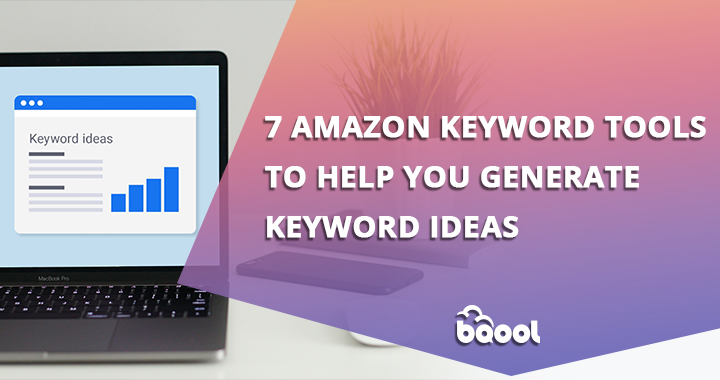 Whether you're starting out with your first Amazon product or a more experienced seller, keyword research is an important step. Do it well, and it can pay great dividends down the line. Here's why:
Keywords are part of the spine of our ASIN copy

Keywords populate the back end search terms

Keywords can be what you base product campaigns around

Keywords help Sponsored Ads. The better your keyword optimization, the better Auto Campaigns can work
Researching keywords may not sound like the most exciting task for an Amazon seller, yet it's one of the most important!
Here are seven Amazon keyword tools and tactics that you can use  to generate a keyword list for your ASINs:
1. In-house Data
Start with in-house data if available. This might include internal search terms from your website (if you have a search bar) or it could include historical data from previous Pay Per Click (PPC) campaigns. If you have web analytics that can extract search term referrals to your website, then that's a bonus!
2. Sponsored Ads Data
If you already run Amazon Sponsored Ads, export a Search Terms report. You want to include any keywords proven to drive sales for your product.
If you're yet to run a Sponsored Ads campaign, no problem. Setup an Auto-Campaign and run this for 2 – 4 weeks. Use a modest budget of $5-$10 a day and this can help uncover some useful keyword data. After 1 month, download the 'Search Terms' report and integrate it into your keyword list.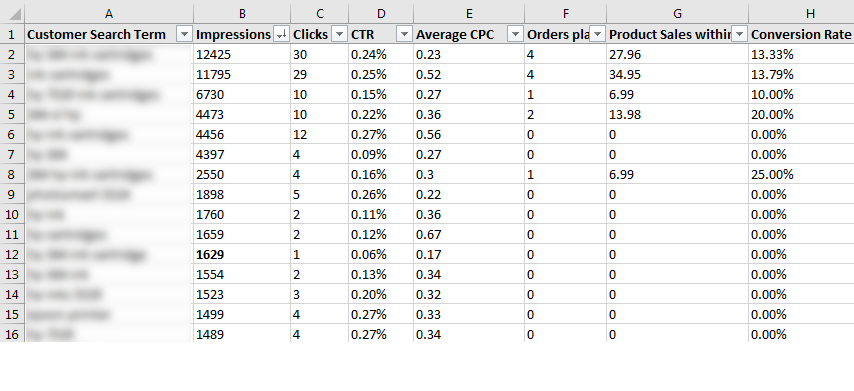 3. Amazon Auto Suggest
Not actually real sales data, but a useful guide. We'll take what we can get from Amazon to add to the mix.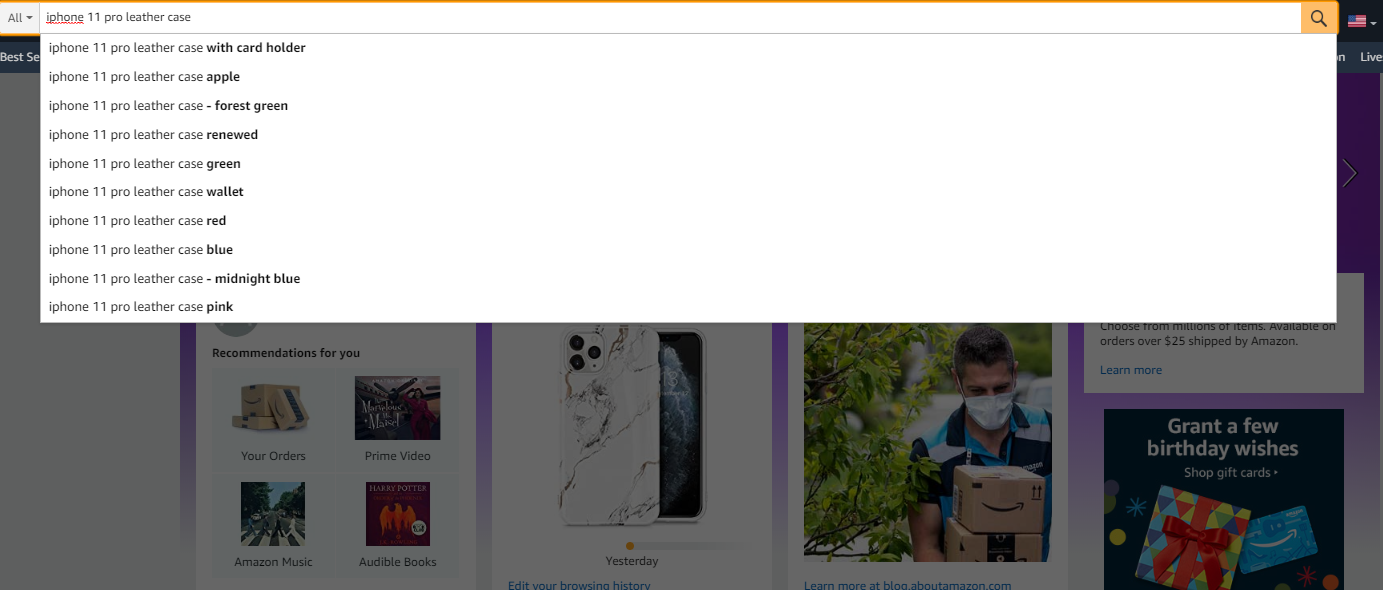 The drawback of this approach is that it requires a lot of work and patience. Since the suggested search terms are numerous and changed over time due to the search term popularity that has been done by people, you'll need to spend some time compiling the most relevant keywords to include in your listings.
4. Amazon Competitors
This can give you a quick overview of the highly searched keywords sellers are targeting. I'm not suggesting you just copy them or skip doing your own keyword research, but if you have a tool like BQool's BigCentral, it's a quick way to get keywords.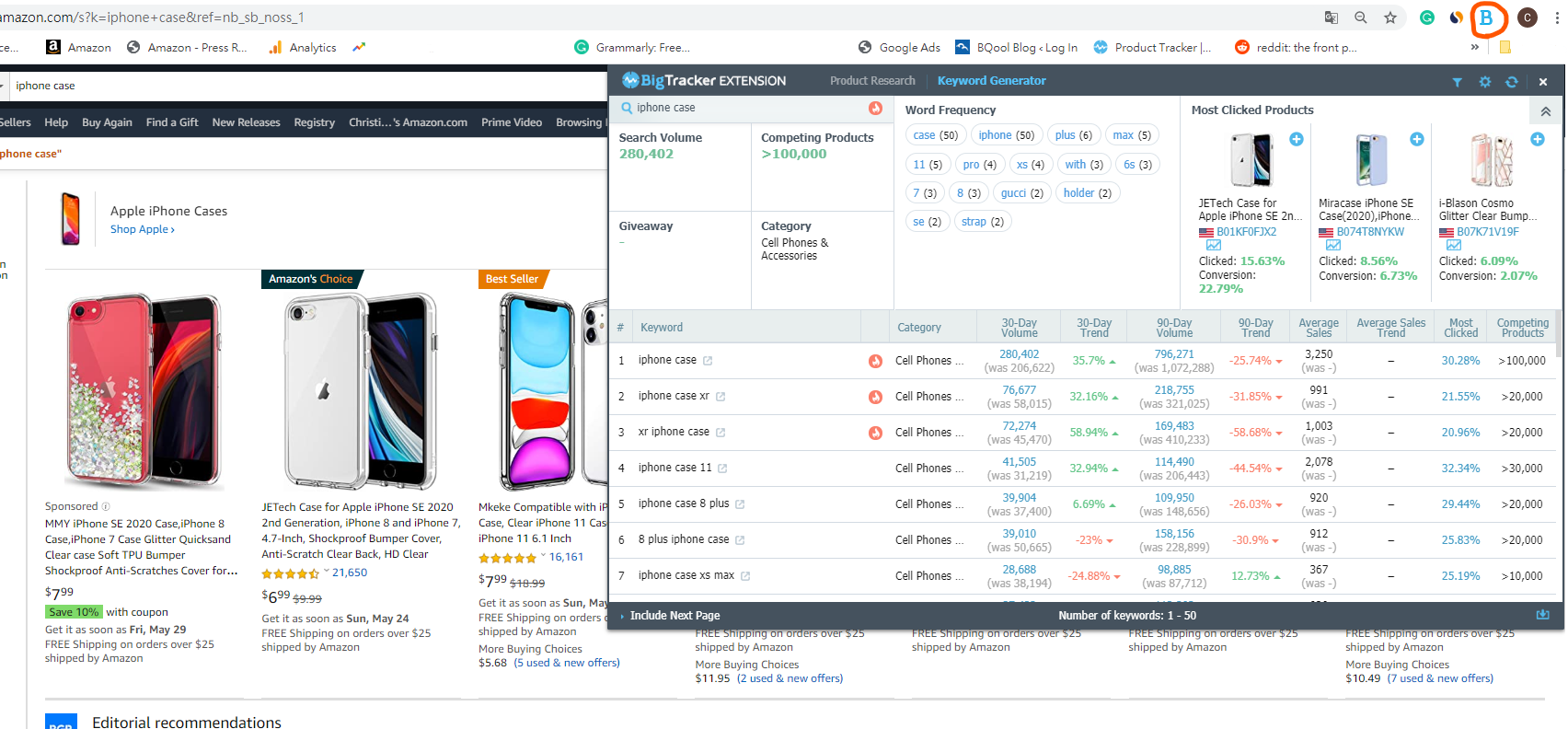 Search on Amazon for a keyword. When the results appear, simply click on BQool Chrome Extension and extract the first 50 sellers (up to 250 sellers). Download the data as a CSV and open up in Excel. Each relevant keyword with the associated metrics includes its 30-day/90-day search volume and trend, the most clicked, and more valuable information.
The Reverse ASIN feature can instantly expose the highly-ranked keywords your competitors are targeting, so it will give you a good idea of improving your listings and ultimately to generate more sales.
5. Google AdWords Planner
This free tool will generate keyword suggestions for you using Google data.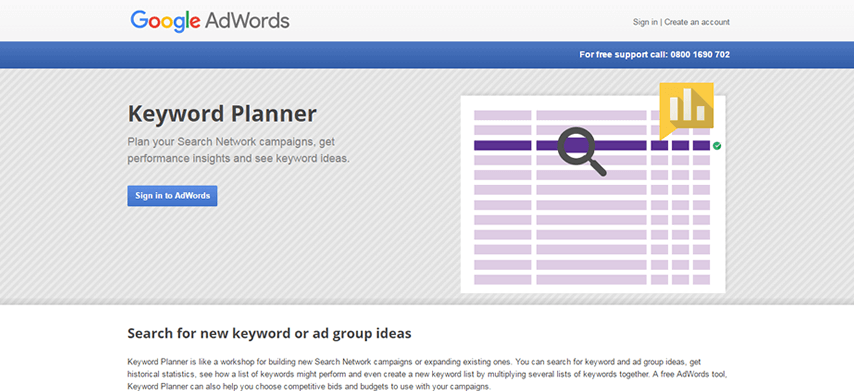 Make searches with your primary keywords. Extract the data Google gives into a spreadsheet and clean up any irrelevant phrases.
Use a filter to sort the list. In Excel select Largest to Smallest for the 'Monthly Searches' column to get an idea of search volume. Or sort by Largest to Smallest for 'Suggested Bid' amount to give you an idea of the keywords other sellers find popular. https://adwords.google.com/KeywordPlanner
6. Bing Keyword Planner Tool
You can do something similar with the Pay Per Click (PPC) data from Bing Ads. Hop over to Bing's keyword research tool. Generate a list of keywords, download to a spreadsheet, sort, and filter. Again you can sort by bid amount or search volume. http://www.bing.com/toolbox/keywords
7. Ahrefs SEO Tool
Ahrefs is an SEO tool with analysis toolset including site explorer and keywords explorer that help webmasters and digital marketers to increase search engine traffic to websites.
Its keywords explorer can help you get search volume, keyword difficulty score, clicks, and more information about the assigned keywords that people search for on Google, Amazon, and other search engines.
And that's not all! We have more tips for drawing in customers with your keywords coming up in Part 2. Stayed tuned!
About the Author
Gareth Davies has worked in eCommerce marketing for over 15 years. He is the founder of the agency Amz Pro – Amzpro.co.uk. The company works with SME private label sellers and eCommerce businesses launching on Amazon.
This blog post was originally published in August 2016 and was updated in May 2020 due to product updates or Amazon policy changes.