//php the_post_thumbnail( 'post-thumbnail' ); ?>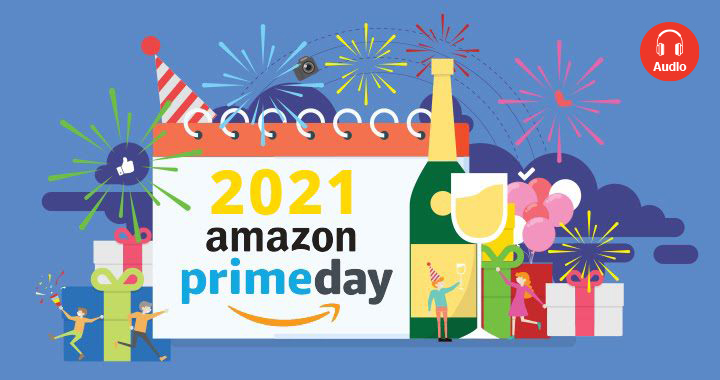 Amazon Prime Day is the biggest shopping day of the year for both Amazon sellers and buyers. The event creates plenty of opportunities for sellers to greatly boost sales and entice buyers to take advantage of many excellent deals on Amazon. So how can sellers prepare for Amazon Prime Day 2021? We are here to tell you everything you need to know.
What is Prime Day? 
Amazon Prime Day is an online deals event, and it's pretty much like Amazon's very own Black Friday. It first began on July 15th, 2015, this was to celebrate Amazon's 20th birthday. Amazon has described it as a "global shopping event. All the existing deals on Prime Day are available exclusively to Amazon Prime members, who can enjoy lightning deals, price cuts, and various types of promotions.
Shoppers expect deeper-than-usual discounts and the best prices for products across nearly every category: electronics, home & outdoor, kitchen, TV and personal audio, smart home, and many of Amazon's in-house products such as Amazon Music, Amazon Fire TV Stick, Amazon Echo Spot, Amazon Echo. 
When is Amazon Prime Day 2021? 
Amazon Prime Day is usually held in July to commemorate the Jeff Bezos owned company's founding date of July 5, 1994. In 2020, in response to the COVID-19 pandemic, Amazon Prime Day ran from October 13 through the end of October 14. The outbreak has caused delivery delays, inventory storage, and slowing warehouse operations.
An official date for Amazon Prime Day 2021 is June 21 and 22 (Monday and Tuesday). 
How can sellers benefit from Amazon's Prime Day?
According to the report, the dollar amount of sales made on global Amazon Prime Day 2020 was an estimated $10.4 billion,  a 45.2% increase from last year's sales. Moreover, Amazon Prime subscription is constantly growing in the US. In the first quarter of 2021, there were an estimated 126 million Amazon Prime subscribers, and Prime members spent an average of $1,400 on Amazon per year, compared to the $600 spending of non-Prime members. Therefore, Amazon Prime Day 2021 is a huge opportunity for all online retailers to maximize their sales. 
How should sellers prepare to convert Amazon Prime Day enthusiasm into sales in 2021?
1. Have enough inventory 
First, make sure to keep your inventory levels stocked since there is usually a massive demand on Amazon Prime Day. You don't want to miss the chance to earn more money because this sale event will bring tons of traffic. Then remember to ship them to Amazon's Fulfillment Centers well ahead of time.
Amazon suggested sending your FBA shipments to the following countries by these dates:
May 30: India

May 31: U.S. and Canada

June 1: Australia

June 6: United Kingdom, Germany, France, Italy, Spain, Netherlands, Turkey

June 7: United Arab Emirates, Saudi Arabia

June 13: Japan
2. Offer exclusive coupons and deals
Amazon Prime Day for shoppers is all about saving even more on the 48-hour sales event, so shoppers expect sellers to offer some exclusive coupons and deals than usual. Here are two ways you can offer customers to save: 
Lightning Deals:

Lightning Deals

is a limited-time promotion that FBA sellers can apply to showcase their products with a limited quantity for a short time on Amazon. The type of flash sale urges shoppers to make an impulse purchase. Lightning Deals also bring more exposure to your products or brands and clear out overstock and seasonal inventory. To be eligible for deals, your products must meet

the criteria for Lightning Deals

.

Amazon Coupons:

Amazon Coupons is a great way to maximize your sales on your Amazon store and attract more customers because the coupon is highlighted with an orange ribbon. Amazon charges $0.6 for each coupon redeemed. Paying for coupons through Amazon is very similar to the idea of paying for advertising. In addition to being redeemable directly on an item listing, the most popular coupons will appear categorically on Amazon's main coupons page, where customers can "clip" and save the discounts.
3. Optimize your pricing
In addition to offering exclusive coupons and deals, you can also optimize your pricing to boost profits and stay competitive. If your pricing is not competitive enough, your Prime Day sales number may fall short of your expectations. If your competitor offers lower pricing than yours, you may not win the Buy Box and drive sales. Except for offering greater discounts or exclusive promotions, you can adjust your prices with an Amazon repricer in response to the constant change in pricing made by competitors. 
Amazon repricers in the market usually come in two types: rule-based and algorithmic. Most rule-based repricers adjust prices based on the competitors' prices—other seller factors play no role in repricing, which will lead to a "race to the bottom" price war.
Using an AI repricer can help you avoid this predicament because its machine learning algorithms consider other factors more than your competitor's price to increase profitability and chances of getting the Buy Box. 
4. Optimize your listing
During the Amazon Prime Day event period, it can drive the biggest traffic of the year. This is a great opportunity for you to convert visitors into sales, a lot of sales, but if none of them take any action on your listing, something's seriously broken. So you can optimize your Amazon product listings before Prime Day kicks off. 
Audit your listings:

check your product title, bullet points, description, and product images to make sure they are appealing, clear, and up to date.

Run A/B tests:

Create A+Content

on your brand's listing and use the Manage Your Experiments tool to compare the two versions and see which one is converting the best.  
5. Employ marketing strategies
After optimizing your listings, you should focus on reaching out to a wider audience and spread the word about your Prime deals. You can also consider running your own promotion to make the most of Prime Day. Here are the marketing strategies you can adopt to promote your listings to the top of the search results page.
Wrapping Up
The key to winning Amazon Prime Day 2021 is preparation, and we believe that you already got yourself ready as the event is approaching. Remember that you don't have to go it alone – make use of the Amazon tools available to give you a hand in pricing optimization and reviews solicitation effectively for your Prime success.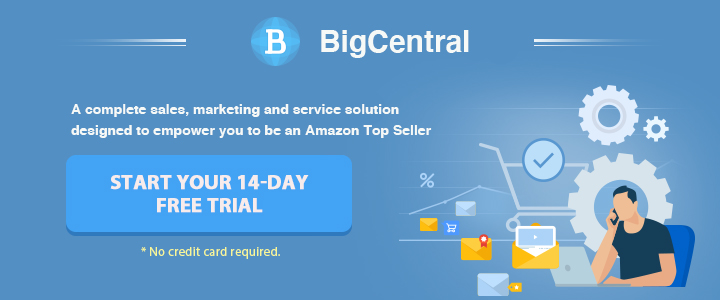 This blog post was originally published in July 2021 and was updated in June 2021 due to product updates or Amazon policy changes.