//php the_post_thumbnail( 'post-thumbnail' ); ?>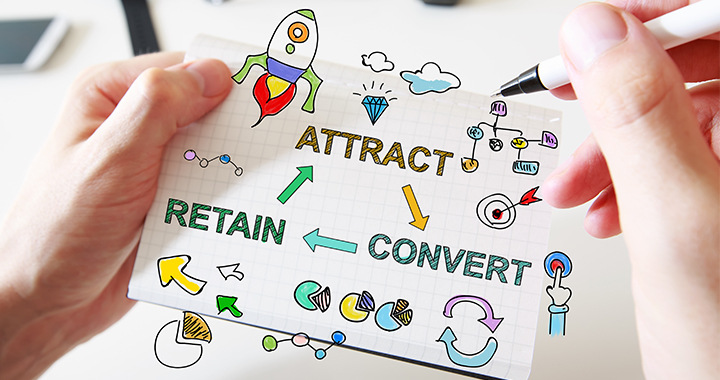 Are there any new ways and strategies that will bring more repeat buyers to your Amazon store? Building a great storefront can differentiate your brand from your competitors, this is why you should try the following strategies to drive more traffic to your Amazon storefront and improve your conversion rate.
1) SALES THROUGH AMAZON STOREFRONT
Millions of sellers have their product listed on Amazon selling portal. For creating a storefront just like a web store on Amazon is free for the ones who have registered their brand on Amazon. There are lots of benefits to creating a storefront. By creating a storefront, one can easily attract more repeat customers as they have more information regarding their various products and brand. Customer can get a feeling of reliability by analyzing seller's brand and products that are showcased on Amazon seller storefront. 
Showcase your brand and your collection of unique products to your potential repeat customers and make them buy more and more from your storefront.
Customization is the best thing about the storefront, as the seller can create it the way they like to attract the customer. Storefront helps to create a unique place and be different from competitors and increase the brand value in mind of customer by presenting various products sold by a seller.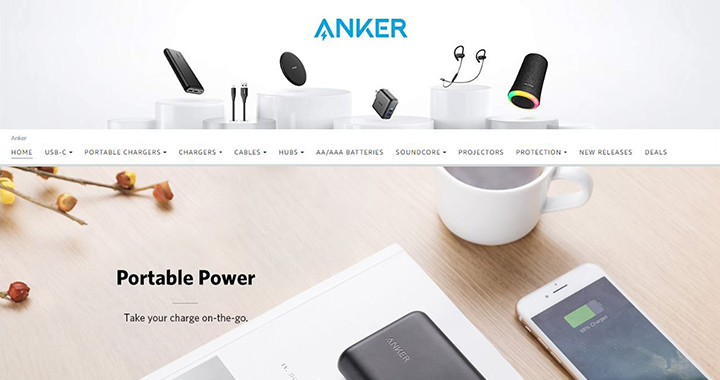 The storefront will basically help your shoppers to know your products being sold on Amazon and get more ideas about your brand. By placing your products on the storefront, seller not only sell the products but also creates a brand portion and awareness in the mind of customers. Amazon storefronts are just like the websites but better in the context to codes, as these storefronts are created without any kind of back end coding, but it does require an eye-catching template to increase the conversion rates. Amazon storefronts are the ideal and best medium to choose for small businesses to showcase their brand and different categories of products they are selling – All at one place!
Stay Unique by showcasing your Products & Brands all together with the help of STOREFRONT.
2) FOLLOW UP EMAILS 
Why there is a need to follow up emails?
Follow up emails help to increase the chances for a customer to buy the product.
If a seller delivers the product to customers, it's necessary to have a follow-up email asking the customer regarding the feedback and sometimes it may happen that a customer rolled up on seller's product and forgot to make the payment after adding the product into the cart. At that time a seller must take a follow-up email with attractive content to make the customer buy the product and make the payment soon. 
Follow up emails also develops good customer and seller relations, and eventually turns a potential customer to a regular one!
Email Automation is the perfect investment for a seller to increase future sales from its storefront. Keep a knock in the customer's mind and place a brand value for your brand into the mind of the customers for current and future storefront sales.
Start following up with emails to increase your sales. 
3) COUPON CODE DEALS FOR FUTURE ORDERS
Repeat customers are always interested in the deals that they get when they buy a product and looks for a coupon code that makes them pay less than the price listed. A customer looks to products of various sellers for the same category and makes a buying decision for the one where they find benefit in terms of payment. Sellers can track their sales with the help of coupon codes, whether they were helpful to them for generating more sale. These coupon codes can be generated in two ways, i.e pre-purchase or post-purchase. Pre-purchase can be done with the help of advertising, campaigns or by placing the coupon at the product listing page. Post-purchase coupon deals can be done at the time of checkout, you can surprise your customer by offering them a coupon for next purchase from your brand, whenever they buy any product from your storefront. A customer can get attracted to buy more and more with the help of coupon codes. Both of the ways can help in generating more sales, as this is what attracts a customer to buy from your brand. Coupon code increases the number of sales and also increases the conversion rates of the product selling on Amazon, resulting in good product rankings. Promo codes give a push to the customer to make a purchase after receiving a discount on the product price. 
Give your customer a new reason to buy your products by offering coupon code deals.

Engage with your customers and make them feel a priority!

This will help create a good amount of sale and higher sales with high conversion rates.
4) HIGH-QUALITY PRODUCT & LISTING
Take your Amazon business to the next level with High-Quality Products & Listing
Not selling on Amazon but willing to sell on Amazon? You have made a great choice to opt for Amazon selling account. One should not sell any random products on Amazon. Because, if the product is not of high quality or profitable it's of no use. If you want to make profits but don't have any inventory products to sell. You can sell through dropshipping. There are out there who can help you to choose high quality and profit generating products into your seller account. Therefore, choosing the best quality products is the main aim if one aims to achieve a high number of sales.
 High-quality products are acceptable in the online market by customers as they are not able to see the product physically in their hand. Choosing the right quality and category product can help one achieve higher sales without any inventory. One should take the advice of an expert or hire dropshipping services out there with a minimum charge to run their accounts. As there are various things to look upon while drop shipping and any mistake can lead to a huge loss for the seller. 
Product listing is what describes the product that one offers to its customers. High quality and informative listings help to improve the customer experience and increase the sale of the products listed on Amazon.
As, a customer finds out multiple products, evaluates, and then makes a buying decision after comparing the products of different sellers. High quality and optimized listings are always successful in attracting customers and tend to have higher sales compared to their competitors. If you wish to have higher sales and beat your competitor's products, the seller should list their products systematically and for better and quick results one should opt for Amazon Product Listing Optimization. 
If the Product Listing doesn't meet the Amazon selling standard and are not according to Amazon's algorithm and guidelines, Seller's listing will be considered as a low-quality product listing and will not earn good product rankings. This will result in non-visibility of the seller's product on the top pages of the Amazon search engine. This would result in low sales, as the product's visibility is not falling in the top searched Amazon product search engine. 
Following are the essentials that one must look upon to have a perfect product listing: 
Images: As your Amazon customers are not able to see the product physically, so Images are the one that can trigger attraction to your potential buyers. So, high quality and informative images can make your product listing look perfect.

Product Title: Product titles are important as they are visible along with the Product Image when a customer searches for the product. Adding the top searched SEO keywords can bring your product listing to the top page of the Amazon search engine.
Bullet Points: Here, your customer gets information regarding the product that they are looking for, catchy words and perfect keyword research can help in attracting more traffic to your product listing.

Product Description: Product description gives more detailed information regarding your brand and product such as dimensions, extra features, brand history, etc.

Brand Registry: A seller must register its brand on Amazon to enjoy various perks available to the registered seller and also to create a good brand value in the minds of customers.
5) EXCELLENT CUSTOMER SERVICE
Customer service is not about providing the products to the customers, but its also providing precise information regarding the products to your customer. If the products are good quality but there is no information regarding the product then the customer will not agree or be satisfied with the seller's product and making a buying decision. 
Customer service is something that needs to be offered pre-purchase and post-purchase of products. Before, making a purchase if the customer has any doubts, the seller should solve it for the customer by contacting them in order to make a sale. If, after purchasing a product the customer has any issue regarding the product the seller must look after that and make sure they are satisfied with their purchase. It's a seller's responsibility to ask a buyer about their convenience and take feedback on the product when the buyer received the product. One of the main benefits of good customer service is that it results in good long term seller-buyer relations and a good reputation for the brand. Feedbacks also let sellers know regarding their product and how it performs on Amazon. Customers who feel the positive experience with seller's products are more likely to make a repeat purchase and cultivates a positive image of the seller's brand. Seller's pre and post-purchase customer service create a good brand image and reputation in the mind of the customer.
As a result, great customer service will convert to higher profits.
6) BRAND PRESENCE ON PACKAGING
A seller should pack the product with the brand name or its label. This will create brand awareness and also will help to create a brand name in the minds of people. Packing the product with the brand label will increase the visitors to the seller's brand. Having a brand's name on Packaging will also create uniqueness, as not every seller does their brand labeling while selling on Amazon. This will make your product stand out from your competitors.
The brand name on packaging serves various benefit for a seller to create brand value and increase the sale of its product on the storefront. By, this seller's satisfied customer can directly go their storefront to check other products sold by the seller and a satisfied customer will keep the seller's brand a priority while making a second purchase.
The seller should make its brand known and create a brand value in the eyes and mind of the customer. A new seller should apply this strategy to label its brand name on the packaging to gain more and more future sales and create brand value by driving out the competitors.
Let your Brand speak louder and make an effect into your Amazon business and earn higher profits.
CONCLUSION
All the above factors, if followed carefully or with the help of an expert's service, one can have a successful sales history for their product. Don't just sell on Amazon, try out the ways to earn more profits each and every day. A good sales history and higher sales with maximum product reviews will surely take one's Amazon business to the next level.
These ways will not only improve your sales on Amazon but also serve brand awareness into the mind of your customer and gain traffic to your product storefront.
Author bio:
Kamaljit Singh is the founder of AMZ One Step and organizes meetups for Amazon sellers around Canada and USA. Kamaljit is also a former veteran seller and he has helped multiple sellers online.