//php the_post_thumbnail( 'post-thumbnail' ); ?>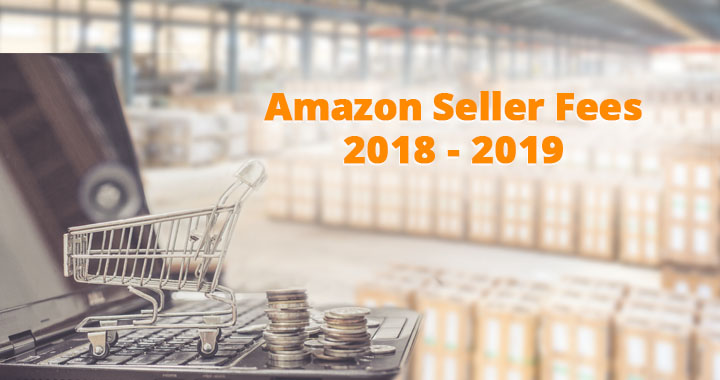 Most people want to be their own boss or they just want to start a business to earn some money on the side. One of the most common ways to start a business is selling products on Amazon. Due to the popularity of Amazon among online shoppers, it generates millions of traffic daily. For many who look to kick-start their online businesses, Amazon is the most promising platform to sell on. Whether you're already selling on Amazon or not, you need to know what your expected profit margin is and what kinds of Amazon seller fees exist that would take a chunk of your revenue.
If you sell on Amazon, you would need to pay the following Amazon Seller Fees:
Monthly Subscription Fees
The Professional Seller Plan costs a $39.99 per month but it waives $0.99 selling fee per-item. However, if you are selling fewer than 40 items on Amazon per month, the individual selling plan would better suit you.
Referral Fees
Both Individual and Professional sellers pay referral fees which are a percentage of the product's selling price. Referral fees range from 6% to 45% depending on the category that a product is sold on. Most products have a 15% referral fee. If you would like to know more about Amazon referral fees, here is the full list of referral fees by category.
*Amazon announced fee changes on 12/19/2018. The referral fee percentage for Beauty, Health & Personal Care, and Baby products (excluding Baby Apparel) was reduced from 15% to 8% on items with a total sales price of $10 or less. 
Minimum Referral Fees
A Minimum Referral Fee will be applied to certain categories. If your product is sold under a category that has Minimum Referral Fees, you only need to pay the greater amount of Minimum Referral Fees referral Fees.
Variable Closing Fees
A seller pays closing fees of $1.80 per sold item under Media categories including Books, DVD, Music, Software & Computer/Video Games, Video, Video Game Consoles, and Video Game Accessories.
FBA Fees
Sellers can choose either Fulfillment by Merchant (FBM) or Fulfillment by Amazon (FBA) to handle their orders. FBM means that sellers fulfill orders themselves by taking care of shipping, handling, storage, customer service, and product returns. FBA sellers will be charged FBA fees since Amazon fulfills orders for them. FBA fulfillment fees consist of five categories:
Fulfillment Fees
FBA sellers pay Amazon fulfillment fees to help them streamline the shipping process. The fees vary depending on product size and weight. The product sizes are defined by Standard-Size, rates from $2.41 – $4.71 per unit, and Oversize, rates from $8.13 – 137.32 per unit; an additional charge may occur if the weight exceeds the maximum values listed.
Monthly Inventory Storage Fees
Monthly storage fees are charged on the 7th and 15th and calculated by volume in cubic feet for standard-size and oversize items warehoused in an Amazon fulfillment center. You pay $0.69 per cubic foot for standard-size and $0.48 per cubic foot for oversized items between January and September and $2.40 per cubic foot for standard-size and $1.20 per cubic foot for oversized items from October to December.
Long-Term Storage Fees
Amazon charges sellers long-term storage fees twice a year, on February 15th and August 15th. Fees include $3.45 per cubic foot for items that have been stored in FBA warehouses more than 180 days and $6.90 per cubic foot for items have been in FBA warehouse more than 365 days, with the minimum unit and monthly fees.
*Starting February 15, 2019, long-term storage fees will be eliminated for items that have been in a fulfillment center for 181 to 365 days. Long-term storage fees still apply for items that have been in a fulfillment center for more than 365 days. The minimum long-term storage fee on units in a fulfillment center for more than 365 days from $0.50 per unit to $0.15 per unit. The last charge at $0.50 per unit will be January 15, 2019. According to 2019 US FBA inventory storage fee changes.
Returns Processing Fees
Amazon charges a returns processing fee for return orders that had free shipping.
Unplanned Processing Fees:
Amazon provides this service when your inventory is not properly prepared and labels entering Amazon's fulfillment center. A per-item fee applies.
Amazon seller fees can be a headache. Thanks to SupplySpy, the above Amazon seller fees information has been visualized with their latest Amazon Seller Fees infographic. (previously posted on October 16, 2018). *Amazon announced fee changes on December 19, 2018, you can use this infographic as a reference for comparison.

In order to price your inventory correctly, Repricing Central can help you further. You can take advantage of our Profit Calculator to auto-calculate profits and margins including Amazon's FBA fees to determine the Min and Max Prices for your listings, so you can make good profits and stay competitive 24/7 on Amazon.