//php the_post_thumbnail( 'post-thumbnail' ); ?>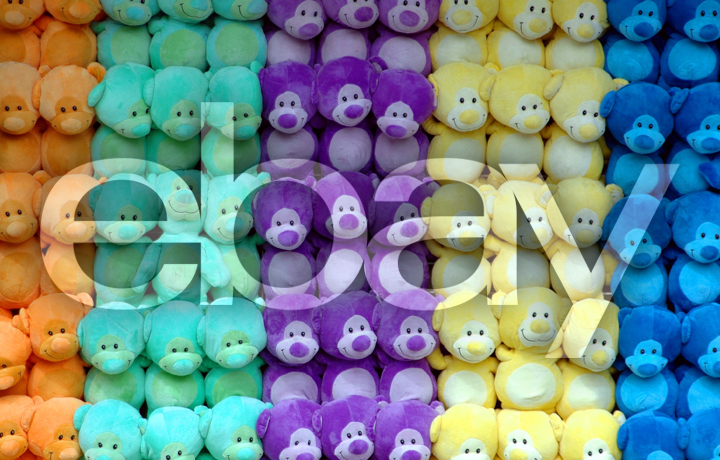 eBay used to be the original E-commerce marketplace. When I was in college I would buy vintage T-shirts, shark teeth, and other quirky things on eBay all the time. It was to fun bid five bucks for a purple and green 80's Hawaiian shirt that nobody else wanted and get it in the mail a week later.
Fast forward to 2018 and Amazon has buried Ebay. This is largely due to Amazon's aggressive customer-centric strategy that eBay didn't bother with. In the meantime, EBay's well publicized internal problems have made it less and less relevant as a platform.
Yet many Amazon FBA sellers are still dabbling in eBay. So should we disregard eBay completely?
Before we decide, let's take a look at the pros and cons of selling on both Amazon and eBay, based on feedback from sellers of both platforms.
Amazon vs eBay – Reviews

Sellers who sell on both platforms agree that it's easier to get customer reviews on eBay.
eBay review and feedback percentages are dramatically higher because eBay automatically asks customers to leave reviews – a huge help for newer sellers. For sellers on Amazon, reviews are the eternal thorn in the side. A few negative reviews can tank your rankings and kill your business.
That's just another reason to try out BQool's popular Review Central seller tool for managing negative reviews on Amazon.
Amazon vs eBay – Size of platform
Amazon has swamped eBay in their number of unique monthly visitors. Amazon Sites had 183 million users per month. eBay had about half the amount with 96 million unique monthly visitors.  For sellers, this is a key metric for understanding the potential profit and sales that you can make with your Amazon store.
As far as revenue goes, in 2014 eBay earned $17.94 billion dollars while Amazon earned $88.99 billion dollars, about five times more!
It's tempting to say that that Amazon is the obvious choice to focus your efforts, but note that competition on Amazon is much higher.
Amazon vs eBay – Seller Support
Here is where selling on Amazon rears its ugly head. Seller support is the biggest reason for Amazon sellers to gripe about selling on the platform. Amazon has increasingly aimed to give the customer an exceptional experience – a strategy that has come at the cost of the sellers.
Amazon sellers deal with naughty competitors over-writing quality listings with incorrect photos and information. Poor support on these kinds of disputes shows that Amazon is a company that seems to barely appreciate its sellers. What's more, Amazon is known to undercut its own sellers when trending products start taking off.
And let's not get started on the dirty tricks Chinese sellers are playing to compete.
Amazon sellers tend to spend more time on support claims. Normally this means going back and forth with Amazon representatives to get listings corrected and glitches fixed. There are even reports of Seller Accounts being closed down and, according to most of these sellers, due to no fault of their own.
While eBay is considerably better in this regard, it's no walk in the park either. Their constant policy changes, such as requiring sellers to comply with category changes, also cause many headaches for sellers.
But it's safe to say eBay is more lenient when it comes to disputes, negative feedback and other seller support issues.
Amazon vs eBay – Delivery
Ebay's delivery tracking is more accurate as reported by sellers. An item showing it's been delivered on eBay is actually delivered. While on Amazon, oftentimes delivery status is misleading causing buyers to leave harmful negative feedback on seller accounts.
eBay allows sellers more listing freedom. They back good sellers when problems arise.
For example, for returns you can implement a 10% restocking fee with the buyer covering shipping charges. eBay automatically takes care of this for the seller, protecting them from profit-bleeding returns. It's also easier to speak to a human on eBay when solving disputes.
On eBay the seller can have actual conversations with buyers. So if there's a problem with an order, the seller can offer more hands on support rather than have an automated return where a customer is left unhappy with the transaction.
Amazon vs eBay – Barriers to entry

eBay is an easier platform to get started on. Anyone can list something on eBay and immediately start selling. Compared to eBay, Amazon requires a level of professionalism, and much more so to be competitive.
Amazon vs eBay – Customer Behavior
Amazon and eBay attract a different kind of buyer.
Amazon uses a cleaner design. Product listings are consistent. Everything is designed to give maximum confidence to the seller. Meanwhile, eBay has an individual listing for each product. You might see 100 listings for an iPhone whereas on Amazon the same listing will be used for 100 iPhone sellers.
The difference in feel between the two marketplaces is an outlet compared to a high-end department store.
So you can guess which platform attracts big spending customers.
Amazon shoppers seem to know what they want, have money and spend it freely. They expect new, name-brand items. Customers are willing to spend more because they trust Amazon items to be authentic and so they pay higher prices. But they also expect lightning fast shipping, like Prime, even if a product is not offered with prime and sold by a third party seller.
Amazon buyers are notorious for using and returning your items. Amazon has created a world of self entitled buyers that know they can get anything.
EBay shoppers are bargain hunters who expect cheap deals. But there are lots of them. They are far less demanding and much easier to deal with.
Therefore many sellers post big ticket items on Amazon and cheaper products on eBay.
As a bonus, sellers have noticed that if you have your own website, many more eBay buyers become regular buyers compared to Amazon customers.
What can we learn from all of this?

Never put all your eggs in one basket. Sell on as many platforms as possible – Amazon, Etsy, eBay, Facebook, and your own website. There are some customers that refuse to shop on Amazon and some who refuse to shop on eBay. Etsy is great because the customer doesn't have to have an account to shop on there and they do a great job with SEO.
Customers enjoy different avenues of purchase and each one offers a different revenue stream. You are limiting your customer base and putting yourself at risk if you only list on one marketplace.
So why not sell on both sites?