//php the_post_thumbnail( 'post-thumbnail' ); ?>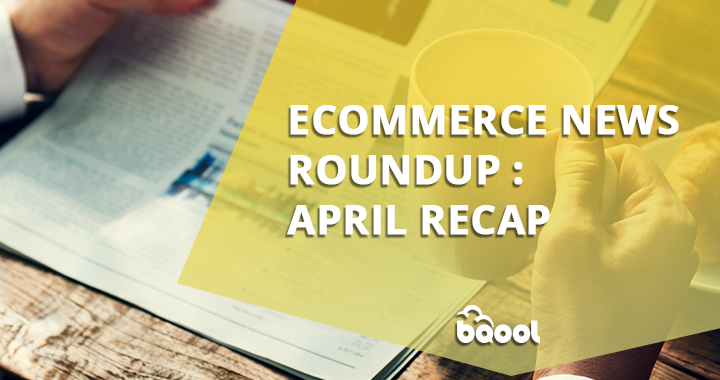 Amazon keeps updated the information of changes to respond to COVID-19. We've put together a list of the announcement released in April and everything you should know that may impact your business on Amazon here in case you missed it. 
Important information regarding price gouging
Amazon's Marketplace Fair Pricing Policy protects customers from unfair, excessive, and misleading prices. The price gouging prevention systems attempt to account for variations in local laws while also providing customers a consistent experience across stores. Amazon also takes increases in the cost of goods, freight, and labor into consideration, and that's particularly true in light of COVID-19. Amazon has and will continue to adjust price gouging thresholds to reflect these dynamics.
If you believe you are offering a fair price for a product that has been suppressed by Amazon's price gouging prevention systems, you can go to Manage Inventory and re-activate their listings by clicking on Edit and then click the button Save and Finish.
If your listing remains inactive after following the steps above, you may need to update your price by going to the Fix Price Alerts page, or you can appeal to Amazon's decision through the Account Health Dashboard.
COVID-19 Supplies
To continued response to COVID-19, Amazon is prioritizing the key medical supplies to hospitals and government organizations. Sellers have offers on one or more medical products (ASINs) that will now be available exclusively to hospitals and government organizations, which are in urgent need of high-demand medical products like N95 masks, surgical masks, facial shields, surgical gowns, surgical gloves, and large-volume sanitizers. Select ASINs of these product types will no longer be available to the broader public on Amazon.com and AmazonBusiness.com.
For ASINs subject to this change, Amazon has eliminated our standard referral fees through June 30, 2020, to encourage selling partners to make additional inventory of these products available at competitive prices to these customers with the greatest need.
For more information about these changes, including a list of impacted ASINs, visit COVID-19 Supplies. To request approval to sell these products, visit: http://www.amazon.com/COVID-19-Supplies.
Amazon allows sellers to start shipping nonessential items again
Beginning April 18, 2020, more products are eligible for shipment creation. Although a broader set of products can now be sent to the fulfillment centers, Amazon is limiting the quantity as Amazon continues to focus on ensuring their ability to fulfill the highest priority products at this time, and also most selling partners can ship goods into their facilities.
You can see products that are eligible for shipment creation in the Restock Inventory page and the Restock report. Products that are eligible and have quantity limits will be marked with a Limited restock tag.
Amazon is currently not accepting requests for higher quantity limits. 
Amazon is temporarily extending its return policy due to COVID-19
To give customers more time to return items in these challenging times, Amazon has temporarily extended the return window of their returns policy. Amazon requests that you match their returns policy for the applicable Amazon website, regardless of your fulfillment solution.
For orders placed on Amazon.com, most items delivered between March 1, 2020, and April 30, 2020, can now be returned until May 31, 2020.
Introducing a tracking website for Multi-Channel Fulfillment orders
Multi-Channel Fulfillment (MCF) sellers and their customers can now use a new tracking website to get real-time updates on the location of their shipped packages.
Sellers and customers can visit Swiship any time to enter the tracking number provided when the order is shipped and get the latest updates.
The site provides tracking information for all MCF orders, regardless of carrier.
For customers: Shipment notification emails will link to the tracking site. To make sure your customers get these notifications, provide their email address during fulfillment-order creation.
For sellers: After the order has shipped, the tracking number in the Shipped section of the Order Details page will link to the tracking site.
With MCF, you can sell products on your own site or another e-commerce site, and Amazon will pick, pack, and ship those items from your inventory stored in our fulfillment centers. To learn more, visit Fill orders from other sales channels (Multi-Channel Fulfillment).
Amazon reportedly accessed third-party seller data to develop private-label products
Amazon employees have used sales data from independent Marketplace sellers to develop competing private-label products, according to a report from The Wall Street Journal.
Past Amazon employees and one current one told the WSJ that rules barring the practice weren't uniformly enforced. In addition, former Amazon employees said using the sales data from sellers was "a common practice that was discussed openly in meetings they attended," according to the report.
However, Amazon disputed claims that the company has used private seller data to help develop its own products.
View the full story by clicking the title of the story.
Trump: Postal Service must charge Amazon more, or no loan
President Donald Trump won't approve a $10 billion loan for the U.S. Postal Service unless the agency raises charges for Amazon and other big shippers to four to five times current rates.
"The Postal Service is a joke because they're handing out packages for Amazon and other internet companies and every time they bring a package, they lose money on it," Trump told reporters in the Oval Office.
Trump said the changes the administration will insist on will make it a "whole new ballgame" at the Postal Service. He said the Postal Service did not want to make the changes because they did not want to offend Amazon and other companies.
Trump has complained for years that the Postal Service was being exploited by Amazon and other shippers and that was the reason the agency was losing so much money. But analysts have said that efforts to sharply boost charges on big shippers like Amazon could backfire by raising prices above those being charged by competitors such as UPS and FedEx.
View the full story by clicking either the title of the story.
Amazon posts $75bn first-quarter revenues but expects to spend $4bn in Covid-19 costs
Amazon announced it had revenues of $75.4bn in the first three months of the year. The boom in sales, 26% higher than the same time last year, came at a cost, as profit fell 29% from a year earlier to $2.5bn. And the company said there was more spending to come.
Amazon planned to spend $4bn or more in the next three months on coronavirus-related expenses, including getting products to customers and keeping employees safe.
Bezos said: "This includes investments in personal protective equipment, enhanced cleaning of our facilities, less efficient process paths that better allow for effective social distancing, higher wages for hourly teams, and hundreds of millions to develop our own Covid-19 testing capabilities."
The $4bn spend will be equal to Amazon's entire profit for the next quarter, and its shares sank on the news.
Amazon's net sales rose to $46bn for the first quarter, up from $35.8bn for the same period last year.
View the full story by clicking either the title of the story.
Get the latest eCommerce news and Amazon seller tips at blog.bqool.com. Subscribe for updates!