//php the_post_thumbnail( 'post-thumbnail' ); ?>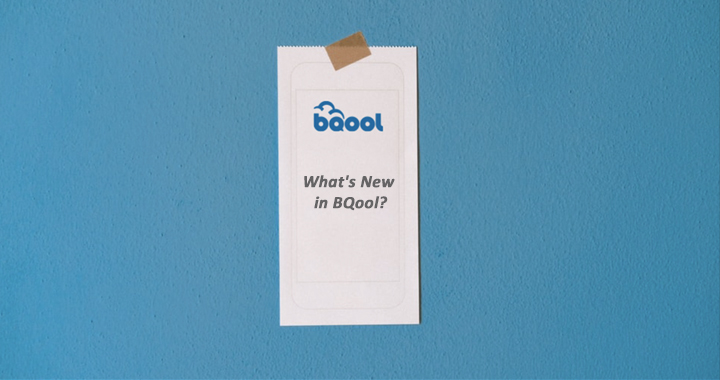 Keep up with the latest BQool product updates and feature releases.
We're constantly working to improve your BQool experience, here's a summary of what has changed over the past few weeks.
July 2021
Now, AI Repricer includes 5 simple-to-use yet insanely powerful strategies that are flexible and robust enough to cater to your business needs.
To better reflect how BQool AI has evolved and enhanced, AI strategies have now been upgraded and updated.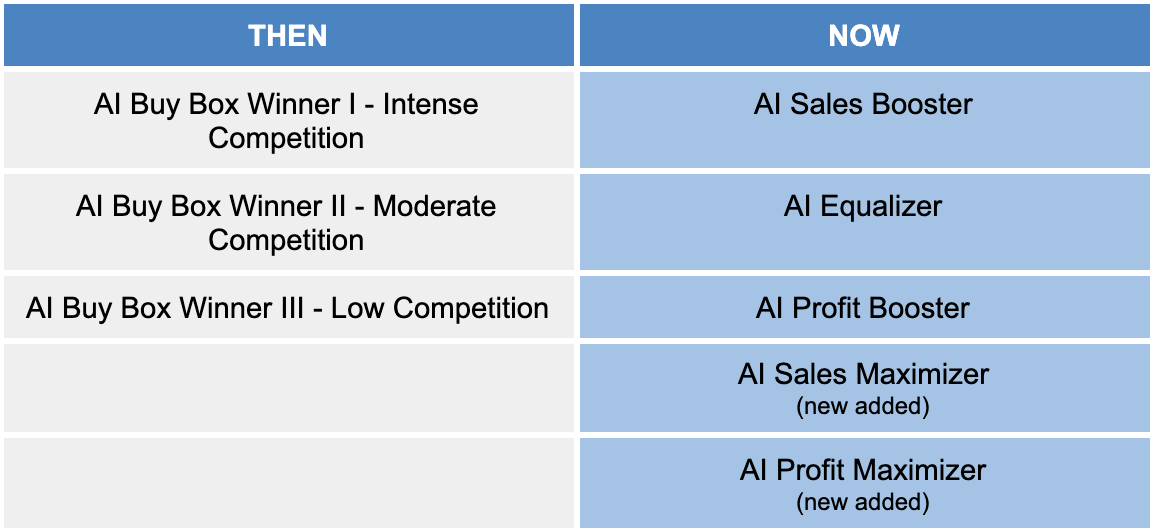 AI Repricer has now developed two new AI rules that have been rigorously tested and are based on proven repricing results. 
AI Sales Maximizer: Aggressively captures and raise the buy box price

AI Profit Maximizer: Maximize profit whenever possible 
BQool AI repricer has also received UI changes such as the inclusion of the "Sales and Profit" rating to better represent the differences in AI strategies so you can quickly pick a rule that is the most suitable for your business.
June  2021
New updates to BQool tools are here! Now users can find the Learn More button in the top right corner of the dashboard for training videos to learn how to navigate and use each of BQool's features. We've also made some usability improvements in the following locations:
AI-Powered Repricer:

Default show 3 AI Rules
Modify AI rule settings order
AI Rule Optimization
Only show current rule type when editing rule
Add ToolTip for when adjusted price equals or is below min price

Manage Listings

Modify sorting order for Rule drop-down list

Subscriptions

Add More Plans
Europe changed to EU and add EU flag
Add Features List for each plan
April 2021
BQool is introducing three new BigCentral basic pricing plans to allow users to try these great features. The three new basic pricing plans are:

This incredible offer is limited to only one basic plan purchase. Users who enjoy using the basic pricing plans may upgrade to the comprehensive BigCentral Bundle.  
Please note that this offer is only available to new users or previous BQool users. 
For more info on pricing and feature availability, click here. 
 Other Minor Updates 
A

ccount Health has now been removed from the Dashboard

 

Review Manager

 will display the following information when changed by the buyer:

 

R

atings

 

R

eview Title

 

R

eview Content

 
P

ost a Comment function within Review Manager has now been removed

 
January 2021
Product updates for BigCentral
Learn more videos:

We've

 added multiple "Learn" more buttons that are linked to tutorial videos, enabling sellers to quickly understand how to use the features. These tutorial videos are currently available in English.

Tutorial videos can be found in the following locations: 

Connect to Amazon MWS API
Dashboard
Review Manager
Ticket Manager
Campaign Manager
Keyword Research
Product Research
Product Tracker
Chrome Extension
Settings

Maximum image width: For images placed in emails, the max width of an image may not exceed 80%.
Removal of redundant templates: Three review request email templates have been removed.

4-in-1 Feedback Request
3-in-1 Review Request
Feedback & Review Request

Variable updates: The following variables have been updated to reflect the new communication guidelines and will affect Email Campaigns and Ticket Manager.

In addition, the above update will affect 2 templates, where the variables have been automatically applied to:

5-Star Feedback Request
Leave Feedback Request

Other minor updates:

Other Amazon Fees can now be viewed in the Product Performance submenu under the Reports Menu
Within the Campaign settings, the option to "Attach Order ID to end of subject" has been removed. By default, the Order ID will be included at the end of every subject.
To improve user security, account passwords must now contain:

at least characters,
one number,
a lower and uppercase letter, and
a special character
November 2020
Product updates
Addition of Japanese Default Language: We're excited to announce that

BQool website and software now fully support the Japanese language, which will provide Japanese sellers with a more intuitive experience when selling on the JP marketplace.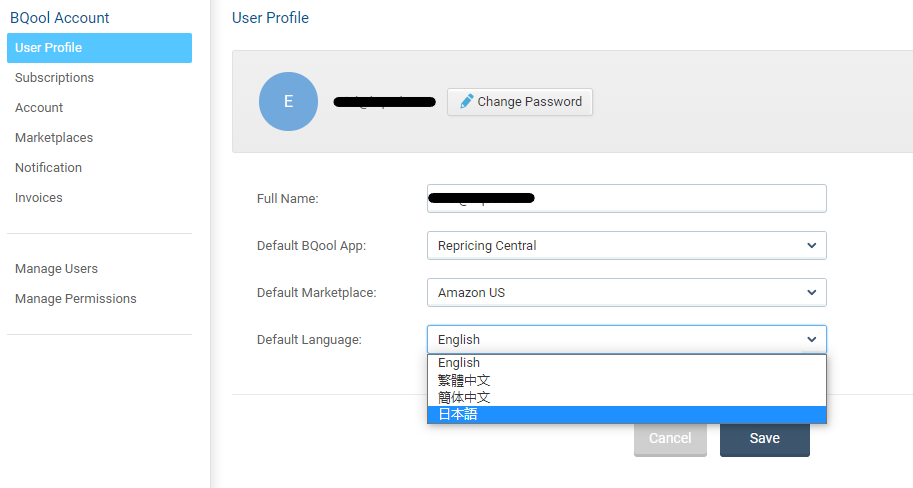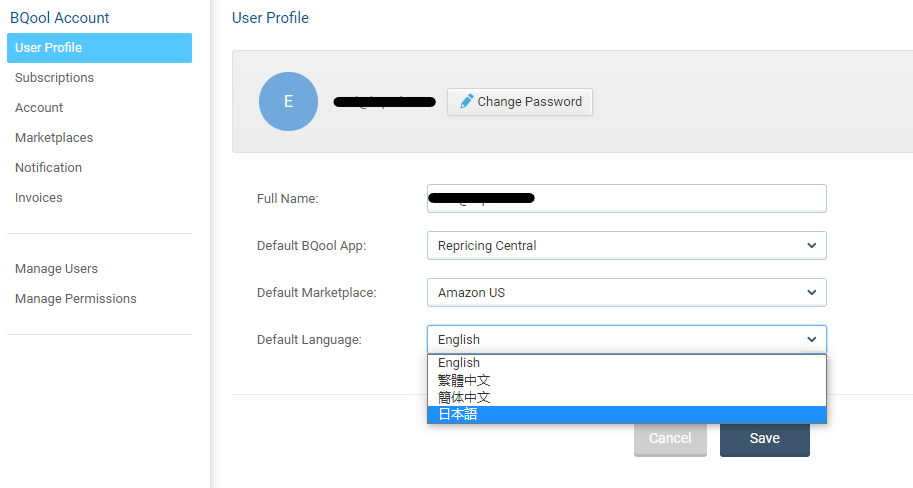 Reverse ASIN Sorting Optimization: The search results have been refined to remove low relevant keywords and will no longer be pre-sorted. Users can expect quicker more relevant results from this update.
August 2020
Product updates
Amazon Request a Review Automation: Automate your "Request a Review" button on Seller Central for each order simultaneously.
Campaign Manager Additional Schedule Settings


Send email "as soon as possible" for FBA Orders
Day selection

Other Minor Updates in Campaign Manager

The "Campaign", "Date Created", and "Last Created" are now sortable.
Remove "Sample Campaigns" folder from the Campaign folder.
Remove Campaigns from the "Getting Started" page.
Related resources
We've also released the video and a blog article for in-depth information about the latest updates.