//php the_post_thumbnail( 'post-thumbnail' ); ?>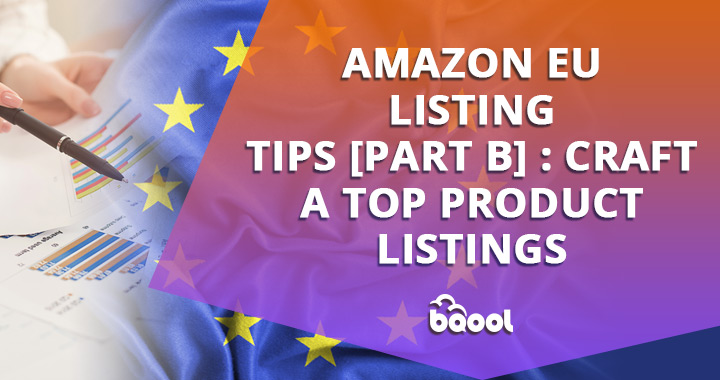 OK, so we've reached what really matters: the listing itself.
Any given listing has a number of items that you can work on, such as titles and descriptions, and also other items that are fundamental but depend on the service you provide, such as client reviews.
All these items are very important if you intend to make top product listings.
This is where you should start by.
#1 – Keyword research
As hinted above, you should start by carrying out local keyword research. When doing it, take into account the following:
*Product search volumes
*Product seasonality
*Profit
*Customer reviews to third-party listings belonging to the same product category
To do that, you can use a number of tools both inside and outside of Amazon. Within Amazon, these are my favorite ones:
*Helium10
*Sellics
*Keywordtool.io
And outside of Amazon, I like these ones most:
*Google Ads Keyword Planner
*Ahrefs
*Sistrix
*SEMRush
#2 – Top Product Listings ' format
On Amazon, your listings may have different formats.
They can be standard listing pages or rock an A+ Content page. A+ Content pages are enhanced listing pages with more visuals and features, and you can apply for them at any time. Before starting working on any listing, you should first define which format your listing will have.
#3 – Top Product Listings ' content strategy
When writing your content, you will need to have these items sorted out, so you'd better think about them in advance:
*Long product description
*Short product description (AKA "bullet points")
*Product specifications (beware that EU's measurement system is not the same as in the US)
*Images and videos
*Keywords (and Platinum Keywords in case you are the best seller of a particular product)
*Regular content updates: based on customer feedback –reviews, questions– or in case product specs change –measurements, materials, etc.
#4 – Top Product Listings ' writing
Now, it's time to start writing. Beware of the following:
A. Title
Your product title is the first thing scanned by a potential customer on Amazon's SERP page and, later on, on the listing in case the user clicks on the search result. It is very important to include everything the customer might be looking for on this kind of product.
*Your title should include your top keywords, the product USP (Unique Selling Point) and the product key benefits.
*Length: 250 characters max, which is roughly the equivalent of about 50 words.
B. Short description (AKA "bullet points")
Once users have scanned the title and decided that your product is interesting, they will look for other benefits to match their needs. But they will likely look for very structured, right-to-the-point information to avoid losing time in case the products stop being interesting. So make the most of the bullet points!
*Amazon allows you to use up to 5 bullet points, so use them all.
*Make sure to include the product key features or benefits at the beginning of this part of the listing.
*Also include all rational or emotional benefits.
*Include all guarantees applicable to the product: 1-year warranty, free returns, free assembly… you name it. Guarantees and other advantages are a sales driver in case the user is half convinced at this point.
*Length: 1,000 characters max, which is the equivalent of about 25 words per bullet point.
C. Long description
You can be pretty sure that users are halfway through the sale already if they get to the product long description. They're looking for a final push towards conversion, so help them out.
*Use short and concise sentences, maximum 15-25 words per sentence. Describe further product features one by one.
*Avoid sentences already used on the title.
*Be sure to include main and secondary keywords in your product description, avoiding keyword stuffing and exclamation marks on the main keywords.
*Also include back-end keywords (250 characters including spaces).
*Technical sheet: depending on the product category they belong to, listings may have additional fields which are very relevant and need to be filled out.
*Length: maximum 2,000 characters total including spaces.
D. Images
On Amazon listings, images are key. Amazon offers you a very complete image slideshow on each listing, so make sure you include a comprehensive set of images that illustrate your product really well.
*You can add up to 9 product images (and you can also add video) to your listings. Use them all!
*Recommended image resolution: 1000x1000px.
*The main image should be a packshot with white background and no graphics.
*Images should include different product angles.
*At least 1 image should show the product in its original packaging.
*At least 1-2 images should be lifestyle images with people.
*At least 1 image should include graphics with product measurements and a recognizable size reference.
*Product images altogether should show all product benefits and main features.
And now we'll explore those listing aspects that will influence your rankings and that are related to your level of customer satisfaction and your product evaluation.
E. Listing's social proof
In order to be ultimately trustworthy, your product needs to fit what it promises –so what people say about it will be very much taken into account by those people who are just a click away from hitting the 'Buy' button. So make sure that your product and delivery service make buyers happy.
F. Product evaluation
*Try to always get 5-stars
*Identify your clients' complaints, talk to them and provide them with a satisfactory solution.
*Improve your product descriptions constantly by taking into account customers' complaints, questions and reviews.
*If you have a few bad reviews, try to get more good reviews to balance them out.
*Never lie about your product or the review system will be the end of your listing.
*If you buy reviews, buy a few 3/5 ones so that, as a whole, they look real and naturally acquired.
G. Reviews
*The more positive reviews you have, the better (try to get at least 15).
*Keep customers informed about their order status.
*Add value on each email giving away something related to your product. Example: you can offer a free Japanese recipes eBook if you sell woks.
*Do not send too many emails or too often to your customers.
And that's basically it. Now it's your turn to make top product listings on Amazon and start selling like crazy. Do you have any tips on your own? Please do share them on the comments section below.
Author Bio:
Jordi Ordóñez is an ecommerce and Amazon consultant located in Barcelona. He has been working on online projects since 2000 for clients like Intersport, Audi, Volkswagen, and Nike. He is also a lecturer and collaborator at eShow, Shopify, SEMRush, Prestashop, Kschool, The Valley and Foxize.