//php the_post_thumbnail( 'post-thumbnail' ); ?>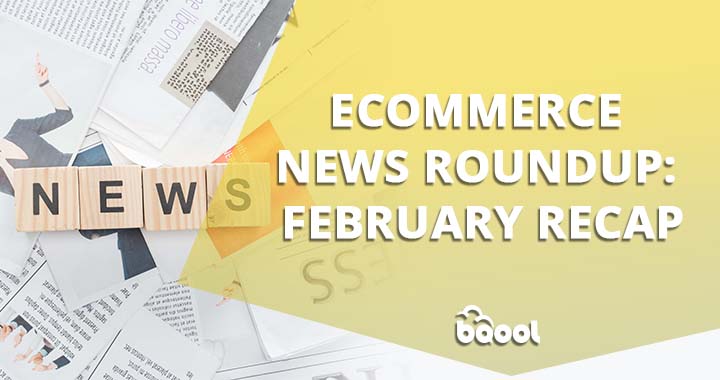 Here is the recap for January Amazon news and updates:
I. New Requirements for Radio Frequency Device listings on Amazon
The FCC Radio Frequency Emission Compliance attribute is now available for you to add your FCC compliance information to radio frequency devices that you offer for sale on Amazon.
As per Amazon policy, all radio frequency devices (RFDs) must comply with Federal Communications Commission (FCC) regulations and all federal, state, and local laws applicable to those products and product listings.
You may not be aware that you are selling products the FCC identifies as RFDs. The FCC broadly classifies RFDs as any electronic or electrical product that is capable of emitting radio frequency energy. According to the FCC, almost all electronic or electrical products are capable of emitting radio frequency energy.
You can consult the list of devices emitting radio frequency energy here.
Important Note: Effective March 7, 2022, Amazon will remove ASINs that are missing required FCC information from the Amazon store, until that information is provided. For more information, go to Amazon's Radio Frequency Devices policy.
II. Amazon Sponsored Discount is now available for shipping labels on Buy Shipping
Amazon launched Amazon Sponsored Discount for shipping labels purchased through Buy Shipping to support you in providing fast, on-time, and tracked products to customers. These discounts will be available for select reliable and faster ship methods.
When using Buy Shipping on Seller Central, you will see the shipping methods that are discounted with a blue badge that says Amazon Sponsored Discount with a discounted price next to it.
If you're using Buy Shipping through Shipping Integrators that have Buy Shipping enabled, you will automatically see the discounted price.
If you are using APIs to use Buy Shipping, you have to call the Get Eligible Shipping Services API (GESS) to view the discounted prices.
The discount is given at Amazon's discretion and might not be available for every shipment.
Go to Amazon Sponsored Discount to learn more.
Go to Buy Shipping to learn more about its benefits.
III. Seasonal Restrictions on Meltable Inventory
Meltable inventory will not be fulfilled or accepted at Amazon fulfillment centers from April 15 to October 15, 2022. During this period, meltable inventory will be removed and disposed of for a fee. To avoid removal fees, submit removal orders for meltable inventory before April 15.
"Meltable" refers to all heat-sensitive products, including but not limited to chocolate, gummies, and select jelly- and wax-based products. To protect product integrity during storage and shipping, products in fulfillment centers must be able to withstand summer temperatures ranging from 75 to 155 degrees Fahrenheit.
An initial meltable list will be provided for your convenience on Seller Central by March 1, 2022.
For more information, go to Meltable FBA inventory.
IV. Compliance Reference (CKP) 
Research compliance help content from a single location using keyword or product type, then see providers who can assist you with fulfilling the associated requirements. The help content provided is intended for informational purposes only.
Search compliance content using keyword/product type or HS Code  in CKP
Search result is Product type definition in Compliance reference. (not product data, product category, etc)
V. Amazon Brands – CustomerEngagement
The Customer Engagement tool empowers brand owners registered in Brand Registry to engage with their Amazon followers through email. Brands with 1000 or more followers on Amazon Store will have the best experience when using this tool. However, this tool is accessible to all brands with followers.
You can now create themed email campaigns within the Customer Engagement tool. Multiple holiday banners are available with new templates being launched monthly. With these themed templates, you can suggest gifts for upcoming holidays, New Year resolutions, travel adventures, game day, and other occasions.
Go to Customer Engagement (beta) tool to create your campaign today.
VI. Pricing Status
Setting a competitive price can increase your chances of being the Featured Offer (Buy Box). Now you can view how your price compares to other prices on or outside of Amazon in the Pricing Status column in Manage Inventory Page.
We are continuously working to make it easier for you to set great prices for your products in our store. With the newly launched Pricing Status feature, you can view how your price compares to other prices on Amazon or outside of Amazon in the Price + Shipping column on the Manage Inventory page. The Pricing Status will show how your price compares to the Featured Offer, Competitive Price, and the Lowest Price.
You can choose to match any of these prices by clicking on the 'Match' button next to the respective price.
Go to Manage Inventory to see your pricing status. You can check the pricing status page if you want to learn more about this feature.
VII. Returns Provider Program
To help international sellers manage seller-fulfilled returns from US customers, Amazon is launching the Returns Provider (RP) program.
If you don't have a US return address, the Returns Provider program can connect you with service providers to manage your returns.
Using the program simplifies domestic returns, allows you to recoup return costs, and ensures a seamless customer returns experience. Once enrolled in the program, you can receive Prepaid returns for seller-fulfilled orders with the provider's domestic warehouse address, enabling you to further streamline customer returns.
The Returns Provider program will launch to a limited number of international sellers on February 16, 2022, and then to all sellers by March 2022.
For more information, see Returns Provider (RP) program.
VIII. Extended Producer Responsibility (EPR) Compliance Portal for France
If you sell in France, you can add your Extended Producer Responsibility (EPR) Unique Identification Number (UIN) to the EPR Compliance Portal in Seller Central as proof of compliance for all EPR product categories applicable to you.
Effective January 1, 2022, if you cannot prove your compliance with EPR in France, we will pay the corresponding EPR fees to the qualified Producer Responsibility Organizations Schemes on your behalf and recover the fees from you.
To understand your responsibilities as a "Producer" and to learn more about the EPR Take-Back program, visit the EPR education page.
In addition to the registration, you must declare your sales of products covered by the different EPR categories and pay eco-contributions to the respective Producer Responsibility Organizations for the applicable reporting periods. We are developing the Amazon EPR Report solution and more information will be shared soon.
Select Service Providers from the Amazon Seller Central Partner Network now offer EPR support and can help you prepare your EPR registration applications. To contact one of our vetted Service Providers, go to Extended Producer Responsibility (EPR) Service Provider Network.
Once you've completed your registration, add your EPR UINs to the EPR Compliance Portal.
For more information, go to the EPR education page.