//php the_post_thumbnail( 'post-thumbnail' ); ?>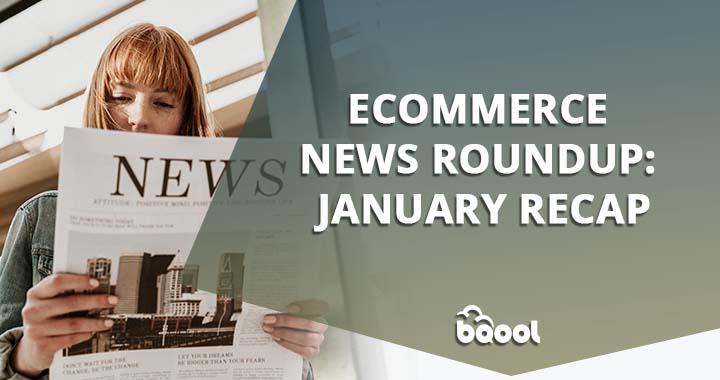 We've provided an overview of some of the past month's top Amazon news. Check out Amazon's latest policies and updates below.
SAFE-T Reimbursement Claims for CSBA orders
Amazon has launched SAFE-T for Customer Service by Amazon (CSBA) orders on Amazon.com, which allows you to claim reimbursement from Amazon for losses incurred due to CSBA issues in accordance with the program policies.
You can request reimbursement when a customer has been refunded by Amazon and you believe that you should not be responsible for the charge (for example, return is not received in original condition). Your request will be assessed and any reimbursement decision will be made in accordance with our Customer Service by Amazon refund reimbursement policy.
For more information, go to Customer Service by Amazon Refund Reimbursement Policy.
Introducing Marketplace Product Guidance: New Products program
Introducing Marketplace Product Guidance: New Products programme where Amazon provides personalized product recommendations along with category insights. This programme will help you discover opportunities for catalogue expansion in the United Kingdom, Germany, and Japan.
Marketplace Product Guidance: New Products uses machine learning to analyse your product catalogue and offer recommendations on:
High demand and low competition products
Product features most preferred by customers
Demand and competition metrics for various categories
Recommendations are refreshed weekly. The programme is free and no sign-up is required. To access Marketplace Product Guidance: New Products, click Add New Products card on Seller Central homepage or go to Marketplace Product Guidance: New Products.
Amazon Selling Partner 360: Boost your Amazon Business with our Personalized Consultancy
Making impactful decisions on growing your business can be challenging. Amazon Selling Partner 360 offers a premium, personalized consultancy solution.
With your goals in mind, your Marketplace Consultant provides analytical insights on your Amazon business and uses their knowledge to identify un-tapped potential while answering your questions along the way.
Our program is designed to help both brand owners and resellers doing business in Amazon's UK & EU stores, so let us help your priorities the things that count, driving sales, growing your business, and delighting our customers. With the Support of a Marketplace Consultant, Amazon Selling Partner 360 enables you to take effective action, optimize resources and make improvements that can facilitate your on-going success.
Extended Producer Responsibility (EPR): Upload Your EPR Registration (Germany or France) 
What are my Extended Producer Responsibility Obligations?
EPR is an environmental policy that holds the party who first places an EPR-applicable product in the country (also known as the "producer") responsible to mitigate the environmental impacts of their product for its entire life cycle from design to the end of its life (including waste collection, treatment, and customer take-back).
In addition to registration, you must declare your sales (of products covered by the different EPR categories) and pay eco-contributions to the respective Producer Responsibility Organization for the applicable reporting period. Furthermore, for specific EPR applicable products, you must provide customers with a take-back option (Take-Back Program).
If you sell in Germany or France, add your Extended Producer Responsibility (EPR) number to the EPR Compliance Portal in Seller Central starting December 15, 2021, for packaging in Germany and from 2022 for WEEE in Germany and all EPR product categories in France.
In Germany, if you can't prove your compliance with EPR to Amazon, we will be legally obliged to suspend your non-compliant listings under EPR product categories: Packaging (effective July 1, 2022) and Electric and Electronic Equipment listings (effective January 1, 2023).
In France, if you do not provide Amazon with valid Unique Identification Numbers (UINs), Amazon will by default pay the corresponding EPR eco-contributions to the qualified Producer Responsibility Organizations on your behalf and recover these amounts from you.
Add your EPR registration number on the EPR Compliance Portal in Seller Central:
Go to EPR Compliance Portal Germany.
Fill in your EPR registration number (LUCID number for packaging in Germany).
Click on Submit.
At this stage, you can only add a LUCID number for Germany packaging. While you must be registered if you sell products in other EPR product categories, you can't submit the registration number in Seller Central yet. We will keep you updated in 2022 on when you can submit additional registration numbers for other EPR categories