//php the_post_thumbnail( 'post-thumbnail' ); ?>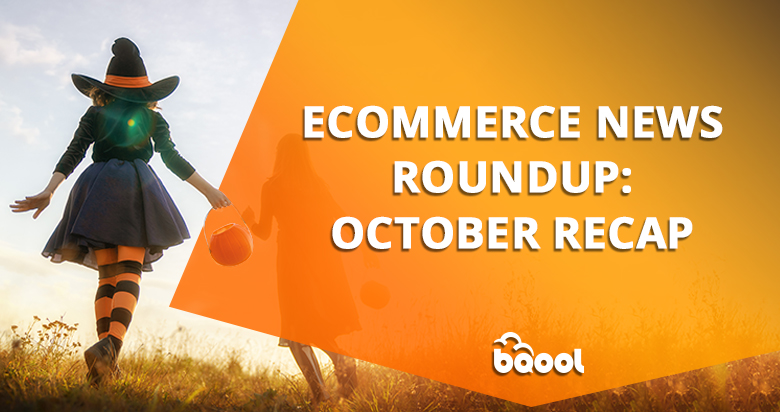 We've provided an overview of some of the past month's top Amazon news. Check out Amazon's latest policies and updates below.
Brands: A/B Test more Components of your Detail Page with Manage Your Experiments
Amazon launched three new Manage Your Experiments features to help you A/B test more aspects of your detail page and publish your winning content faster: Bullet points, Product description, and Experiment to Significance.
Bullet points are an important component of your listing, sitting above the fold on the detail page. Customers look to bullet points for key information on the product that they're looking to buy. Testing alternate bullet point information, bullet point order, and key word inclusion gives you vital insight into what resonates with your customers to help increase conversion.
⚠️ The Product description is a key part of the product detail page that helps customers understand your product, its dimensions, key attributes, and unique properties. Testing different versions of your product description helps you understand what compels customers to buy your product.
You've always had the option to run experiments based on a specific time period. Now with Experiment to Significance you can choose to run your experiment until enough data has been collected to produce statistically relevant results. When you set an experiment's duration to "significance", Amazon will automatically conclude the experiment when we have statistically relevant results, that is when a content version has reached a significance level of 66% or better. Go to Creating Experiments to learn more about how we determine significance.
Use Experiment to Significance or set your time duration and start testing your Bullet Points and Product descriptions today!
FBA Analytics
This page provides a summarized view of how your sales are trending over a specific time. It includes a sales chart, summary table, and your top-selling SKUs. You can filter the page by product, country, and date range. The dashboard currently includes up to one year of historical data.
Note: Only one country can be selected at a time. If no country is selected, the dashboard will appear empty.
Sales Chart: This chart shows the trend of daily, weekly, or monthly sales for the specified time. You can hover over any data point on the chart to see a pop up with details.
Summary table: This table displays sales metrics. For all metrics, the table shows aggregated data for the filtered time as well as the comparative period.
Sales fulfilled: The monetary value of all sales fulfilled during the time period.
Currency: The currency that the data is being shown in.
YoY%: The year-over-year variance percentage.
Units fulfilled: The number of units fulfilled during the time period.
Top-selling SKUs: This card shows details about your top-selling SKUs based on total sales. Note that returns are not deducted.
Switch to the New Inventory Ledger Report
Amazon's new Inventory Ledger report gives you a comprehensive view of six inventory reports in one place.
⚠️ On January 31, 2023, the Inventory Ledger report will replace the following six reports:
Daily Inventory History
Monthly Inventory History
Inventory Event Detail
Inventory Adjustments
Inventory Reconciliation
Received Inventory
Amazon recommends that you switch to the Inventory Ledger report now, to avoid disruption to your business when these reports are discontinued.
As of January 31, you'll no longer have access to these reports. You can view historic and real-time inventory events in the Inventory Ledger report by using the Summary view and Detailed view.
For more information, go to Inventory Ledger report and Inventory Ledger report: How to get the information you need.
Holiday Returns 2022 – Update
Amazon has recently announced that its returns window would be extended in anticipation of customers shopping early for the 2022 holidays. Based on your feedback, Amazon is revising the dates of our holiday returns policy.
⚠️ Customers who start their holiday shopping early at the new Prime Early Access Sale on October 11 and 12 will be able to return most products until January 31, 2023.
Amazon will announce the applicable dates for the 2022 extended holiday returns window shortly.
Returns eligibility for all orders remains the same. For more information on Amazon's returns policy and to view the returns eligibility for each category, go to Returns and refunds.
Amazon Business (B2B) Traffic Metrics Added to Business Reports
Amazon has added new business specific metrics to Business reports as well as updated the calculations for existing Amazon Business (B2B) metrics.
You will now be able to see B2B specific traffic metrics, allowing you to better manage your B2B business on Amazon. To learn more about these new metrics, go to Using the different types of Business Reports.
Amazon Business: Your personalized ASIN-level Pricing Recommendations
Leverage our new Business discount insights to grow your revenue from Amazon Business (B2B) customers. You can access personalized business price and quantity discount recommendations for your top ASINs or generate a report for your whole catalogue.
Business price recommendations are determined based on the average business discount set by other sellers in the same subcategory and price band of the ASIN.
Quantity discount recommendations are determined based on common quantities bought by Amazon Business (B2B) customers in the same subcategory.
For more information, go to Business discount insights. To learn how to use our automated or manual pricing features, go to Optimize B2B pricing.
Save time by Discounting Excess Inventory in Bulk
You can now save time by using our new bulk discounts feature to sell your excess inventory.
The new feature allows you to mark down up to 250 products at a time on FBA Inventory.
Use filters such as Recommendation to select products, then specify a bulk discount percentage or dollar amount for a given date range. Or, for eligible products, select the check box to accept our recommended price.
For more information, go to the "Page features" section of FBA Inventory overview.
Product Detail Page Enhancements for Brand Owners Now Available
Amazon is beta testing enhancements to its product detail page to help increase your brand awareness and selling opportunities ahead of peak season.
From now until January 2023, customers who view the desktop version of certain product detail pages will see a new widget with "Other popular products from this brand". This widget will appear for brands that use Amazon Attribution to measure their non-Amazon marketing to their product detail pages via Google Search Ads.
⚠️ Participation is automatic for all brands enrolled in the Brand Referral Bonus program.
Brands earn an average of 10% back, in the form of credit, from sales driven by their non-Amazon marketing with Brand Referral Bonus. Learn how brands Lumineux, Honest Paws and Spigen are optimizing their non-Amazon marketing.
Get started with Brand Referral Bonus.
Simplify Global Selling with New Feature in Automate Pricing
Automate Pricing now lets you set minimum and maximum prices for your listings in bulk. This time-saving feature makes it easier to enroll SKUs.
Automate Pricing can quickly and automatically match your prices to those of competing offers for the same product. This increases the chance that your offer will become the Featured Offer. The new feature makes it easier to apply the minimum and maximum prices from your home store to multiple target stores. Prices can be adjusted for currency conversion and markup or markdown.
To learn more, go to Automate Pricing.
Click & Collect In-Store Now Available
Click & Collect in Store is a new program that allows customers to order on Amazon and pick up the items from your physical storefront the same day.
With this program, you can reach new customers, increase in-store traffic, eliminate shipping costs and engage nearby customers who want to support local business.
Click & Collect In-Store is available at no extra charge, for all product categories, to all Selling Partners with at least one retail store or warehouse.
For more information, visit Click & Collect in store webpage