//php the_post_thumbnail( 'post-thumbnail' ); ?>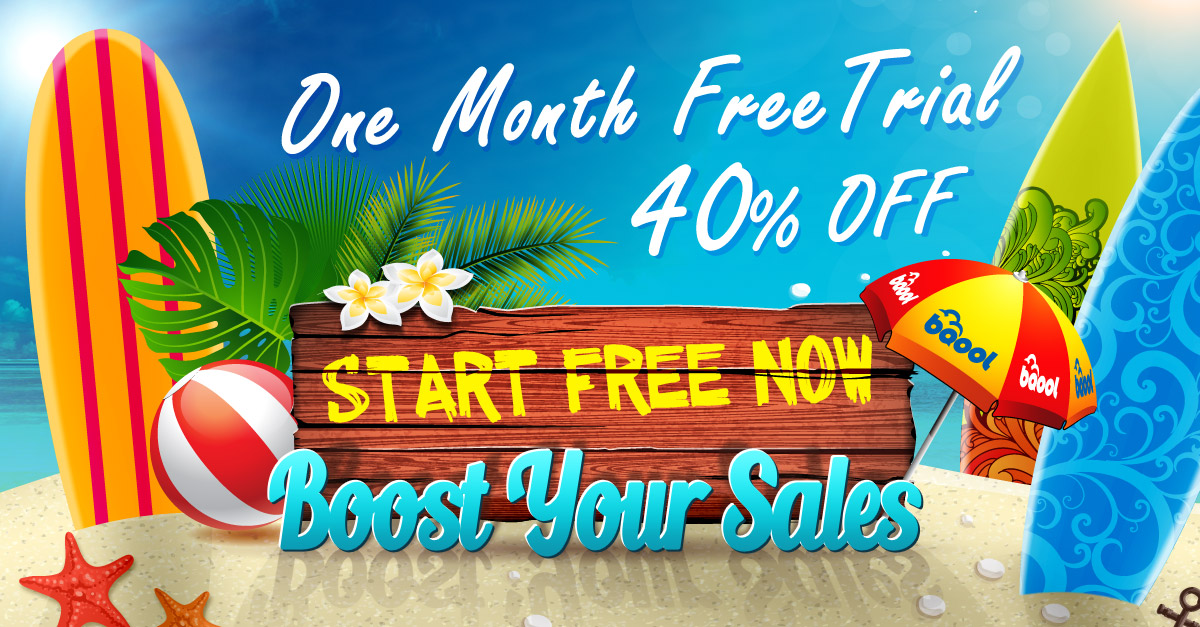 Ooh la la, summer is officially here! For Amazon sellers, It is time to take a break from your busy business routine and treat yourself with a relaxing and carefree vacation. Have a sunbath, drink margarita, enjoy a breathtaking view on the beach and leave all the chores behind you.
BQool knows it is time for you to chill out instead of sitting in front of your computer, staring at the screen, monitoring your sales and working hard on your business. We also know that some sellers would worry that if they sign up for BQool's free trial now, it will expire before they come back from vacation and become a waste. Worry no more. 
All trials of BQool products are now extended to 30 days! 
And after the trial ends, we offer 40% off for the first month.
So what are you waiting for? Start Free Now before going on a holiday.
Offer expires on: 09/03/2017
Apart from that, we are proud to be the sponsor of the 4th Annual of Midwest e-Com! This year, the event will be hosted in Minneapolis, Minnesota and will help sellers on Amazon, Ebay, Etsy, and more learn what's changing in the world of e-commerce, new tactics to market their businesses, rules of selling through these different platforms, and how to grow their businesses.
Our business development manager, Peiya Liao will be attending this event and share her insights of "Understanding Chinese Sellers and How to Beat Them" on July 22nd. Check Speakers to learn more details about the experts who will be there. If you are interested in this event and would like to reserve your slot, Click Here.  BQool users can enjoy a $50 off by using the coupon code: BQool50off. Moreover, if you have the chance to meet Peiya at the conference, don't forget to ask her for a special offer for BQool products!  
Whether you are joining the conference or going on a vacation, BQool wish you have a blast. ¡Felices Vacaciones!