//php the_post_thumbnail( 'post-thumbnail' ); ?>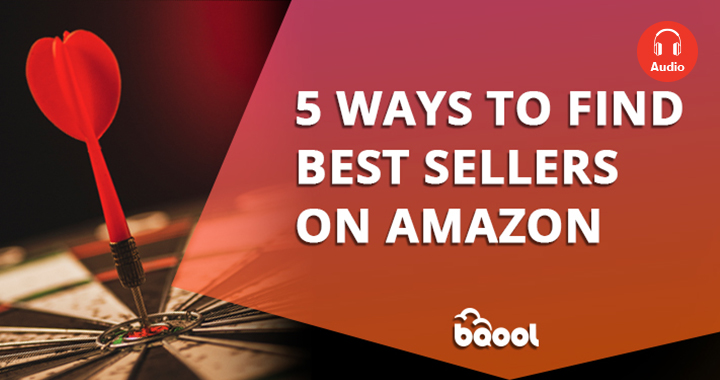 Would you rather listen to this blog instead of reading it? Just click play below. (Audio Recording by Marco Negri)

Google "What to sell on Amazon," and you'll get 1,980 million results. Anyone can pay the fees, source inventory, and start selling on Amazon, but not everyone is successful at it. Online sellers have a better chance to profit and satisfy customers when they stock the right products at the right price, and effectively control costs associated with buying and storing goods. 
If you are struggling to figure out how to find profitable products to sell on Amazon, we created this step-by-step guide to show you how to conduct product research and what product you should consider selling.
1. Generate Amazon product ideas
Everything seems difficult in the beginning, especially when you are deciding what products to sell on Amazon. It will be easy for you to market the products that you're passionate about. But if not, you can generate some ideas from the following sources:
Browse Amazon Best Seller pages, and you can discover the most popular items listing under Best Sellers, New Release, Movers & Shakers, Most Wished For, and Gift Ideas in each category.


Other platforms outside of Amazon such as eBay, Walmart, Alibaba, AliExpress, etc.
2. Identify the right product
Finding the right product is like finding someone right in your life. You may have a list of your future partner's qualities. Based on this idea, the ideal products that meet certain criteria are better for you to sell. If you look at Amazon Best Sellers page, you will find out the sales price on the list ranges from $10 to $50, which is an affordable price point for most Amazon shoppers.
The product with high demand

The cost of the item you are selling should be between 25% to 35% of the sale price.

Your cost also includes shopping fees and packing material, so choosing lightweight (ideally, 2 to 3 lbs) and small pieces will be easy and cheap to ship.

Avoid breakable, fragile items because they increase the risk of damage during shipping.

Products that you can sell all year round.

Offer better quality products than the competition.
3. Spot a gap in the market 
It will be challenging for you to market a product that is being sold by many competitors. To find niche products, you can analyze your competition using the following approaches. For example, if you want to sell workout pants for men, search it on Amazon and you will get over 10,000 results with these keywords. The result means that many sellers are already selling similar products. 
However, you can add the required specifications, and dimensions or certain designs to narrow down your search results. So you can focus on finding a less competitive product niche.


Reading customer reviews can help you find out if there's room for product improvement and allow you to provide something unique and different from your competition. Products with better quality than that of your competition are the best way to attract customers to purchase your products and are likely to become best sellers in that sub-category.
For example, we randomly click one of the men's workout pants with pockets in the result and check its reviews. One of the negative reviews says that the pockets are too small to keep a medium-size phone. So you can take this issue into account when you source the workout pants with pockets that should be large enough to fit the various sizes of phones.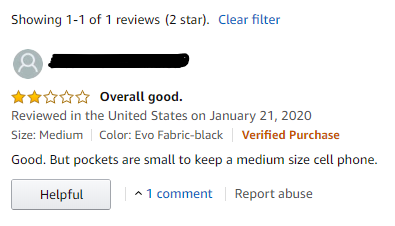 4. Find in-demand and low competition products
We suggested that finding decent demand products instead of high demand products that already are best sellers is to avoid intense competition. But how much competition is too much on Amazon? Here are something you can look at:
The keywords for the product you choose has more than 100,000 monthly searches

The related product has a Best Sellers Ranking between 500 to 5000

The related product listings have 100 – 120 customer reviews

The average sales rank over the last three to six months to see how often an item sell

The number of FBA competitors and how they price competitively to get the buy box
5. Track and monitor products to discover their sales potential
The above information can give you a rough idea on estimated sales and revenue for the product you choose, but if you want accurate sales and revenue data from the products you wish to sell you should look for a product research and tracking tool that can track the potential product niche for you and monitor your competitor's listings. 
A product research and tracking tool can help you get pricing history, daily/weekly/monthly sales volume, revenue, and more so you can quickly and efficiently conduct product research tasks and identify how successful your new product is likely to be.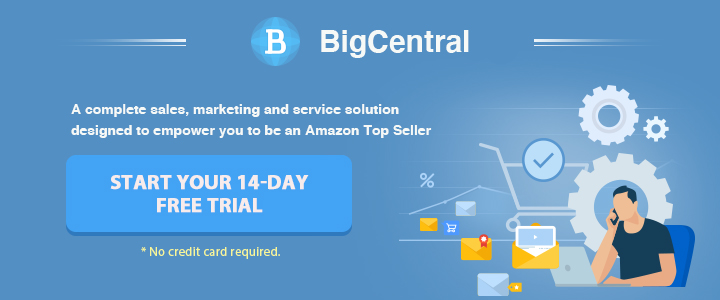 Want to learn more about sourcing and finding trending products to sell on Amazon? More articles coming soon! Stay tuned and subscribe to our blog!