//php the_post_thumbnail( 'post-thumbnail' ); ?>

Guest blog post by Ryan Grant from The Online Selling Experiment
In today's blog post I am going to go over how I recommend getting started selling on Amazon.  The question of how to get started on Amazon is one that I get frequently. In this post I will be answering that question, as well as some follow up questions that I often receive.  
The first thing that I would do is get a scanning app so that I can make buying decisions to find out which products will be good to resell on Amazon.
Whether you are an Android or an iPhone user, I would recommend starting with the Amazon Seller App. It's completely free and is offered directly by Amazon. This app will give you the information you need in order to make decisions to determine if any product is viable to resell..  Here's a link to the app for android users, and for iPhone users.
The way app works is that you use the camera on your phone to scan the barcode of items. The app can even recognize items without the barcode, but it's not quite as accurate as scanning the barcode. My recommendation is to scan the barcodes to make sure your items are a complete match to the Amazon product pages.
After you have the app installed, go to retail stores to begin looking for products to resell online. This practice of finding low priced items in stores and selling them online is known as Retail Arbitrage. I would recommend starting with retail arbitrage as it is a quick way to get started, and will help you learn the process of selling on Amazon. This knowledge can then transfer over to many different sourcing methods you may expand into in the future.
Answers to Follow Up Questions:
The follow up questions begin below and cover the majority of what you need to know to get started selling on Amazon with $1,000.  
Q1. What niche or sub-niche of products are you getting into and why?
I wouldn't focus on a specific niche or sub-niche. I would instead focus on what items I have available in my area that I can find at a price that allows me to make a profit. So let's say I have $1,000 and I'm to go to Target to look for products to resell. I'm not going to pick the toys category and only try to find toys that I can resell. What I would do is look at all of the different clearance and sale items throughout the store and see which products I can buy that allow me to make my desired return on investment.
I would go about it looking for what I can find that is available at prices that allow me to resell items for a profit available in my area, as opposed to focusing on a specific niche or sub-niche.
Q2. What criteria would you look for when selecting products?
The first thing that I would look for is the potential return on investment (ROI) of a product. Typically the minimum ROI that I recommend to people just getting started is 100%. For example, if I spend $10 after all fees, shipping costs, etc. I want to end up with $10 profit.
If you are more risk tolerant you could go as low as a 50% return on investment. The higher the threshold you set the more cushion you will have for things to go wrong and still make some money.
The Amazon Seller App will allow you to easily calculate your return on investment for any item that scans.
The next thing that I would look at is the sales rank of an item. This gives you an idea of when the last time an item sold on Amazon. The lower the sales rank number, the better. My typical recommendation for people just getting started is to look for items with a sales rank lower than 100,000. Over time you will likely want to base your decisions on much more than sales rank, but this will get you started.
The ROI and sales rank are my top 2 factors. You really could stop with those 2 if you want when setting your buying criteria.
I will continue on with some other factors of items that you might also want to take into consideration. These are more "wants" than "needs." First, the smaller the item the better because it's easier and cheaper to send to FBA warehouses.
I would try to avoid products with expiration dates. I would tend to stay away from the grocery and health and beauty category because many of those products expire. In addition to that, these product categories require approval to sell. I think you are better off focusing on categories you can sell in rather than going through the approval process right out of the gate. The main categories that require approval are: Grocery, Beauty, Health & Personal Care, Clothing, Shoes, Jewelry, Luggage, and Automotive. You can check Category Restrictions on Amazon and Ways to get Approved to see more detailed information.
That might seem like a lot of products you can't sell, but here is a short list of large categories that you will be able to sell in: Toys & Games, Home Improvement, Lawn & Garden, Home, Kitchen & Dining, Books, Electronics, and Video Games, among many others.
A couple other things I would look for are items that are not breakable, and are good name brand. If you take toys for example, Fisher-Price would be an example of a good brand people are buying all the time.
If you combine items with a sales rank and ROI that fit your guidelines, with a few of these other factors, you will be investing your money in solid inventory.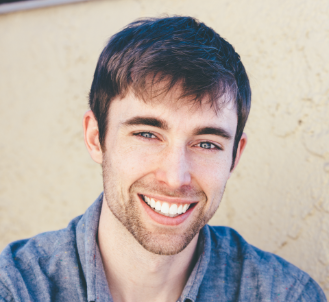 Biography: Ryan Grant is an entrepreneur who makes his primary income from his online retail business selling products on Amazon & a few other channels. His business has sold over $1,000,000 on Amazon in each of the past 2 years.  Ryan shares his experiences, as well as tips to help other sellers succeed on his blog: www.onlinesellingexperiment.com.