//php the_post_thumbnail( 'post-thumbnail' ); ?>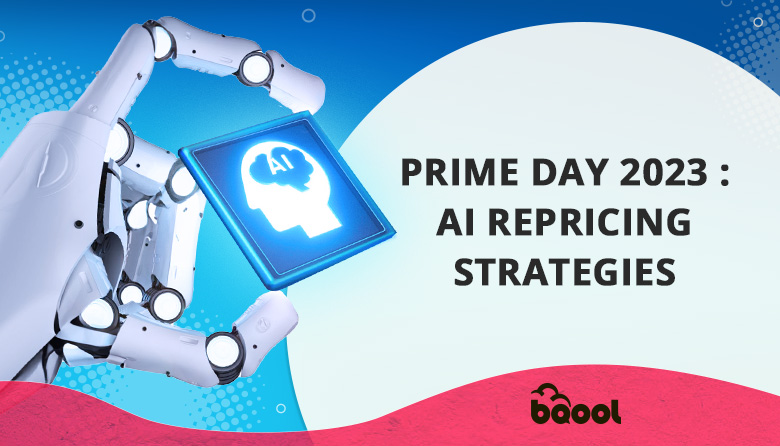 As we expected Prime Day will take place in July this year! Remember, we were fortunate to have two Prime Days last year– one in July and the other in October– which provided great opportunities to increase profits and sell off stagnant inventories. Though we do not know whether Amazon will host a second Prime Day this fall, we know that the regular Prime Day is nearly upon us.
In this article, we give you some free repricing tips you can choose to follow and apply to your repricing strategy. Get ready to maximize your profit by creating the best repricing plan to help you come out ahead of the competition this Prime Day 2023!
Here is a quick reminder of what people were interested in buying last year for the first and second prime day.
Quick Reminder of Previous Prime Day Events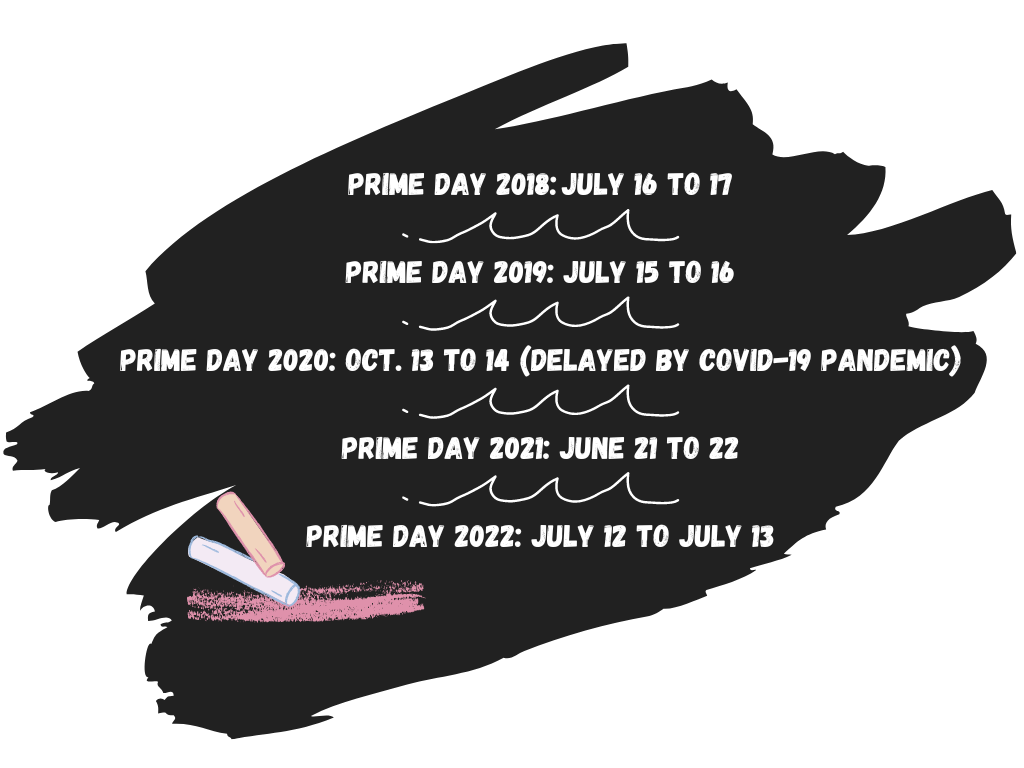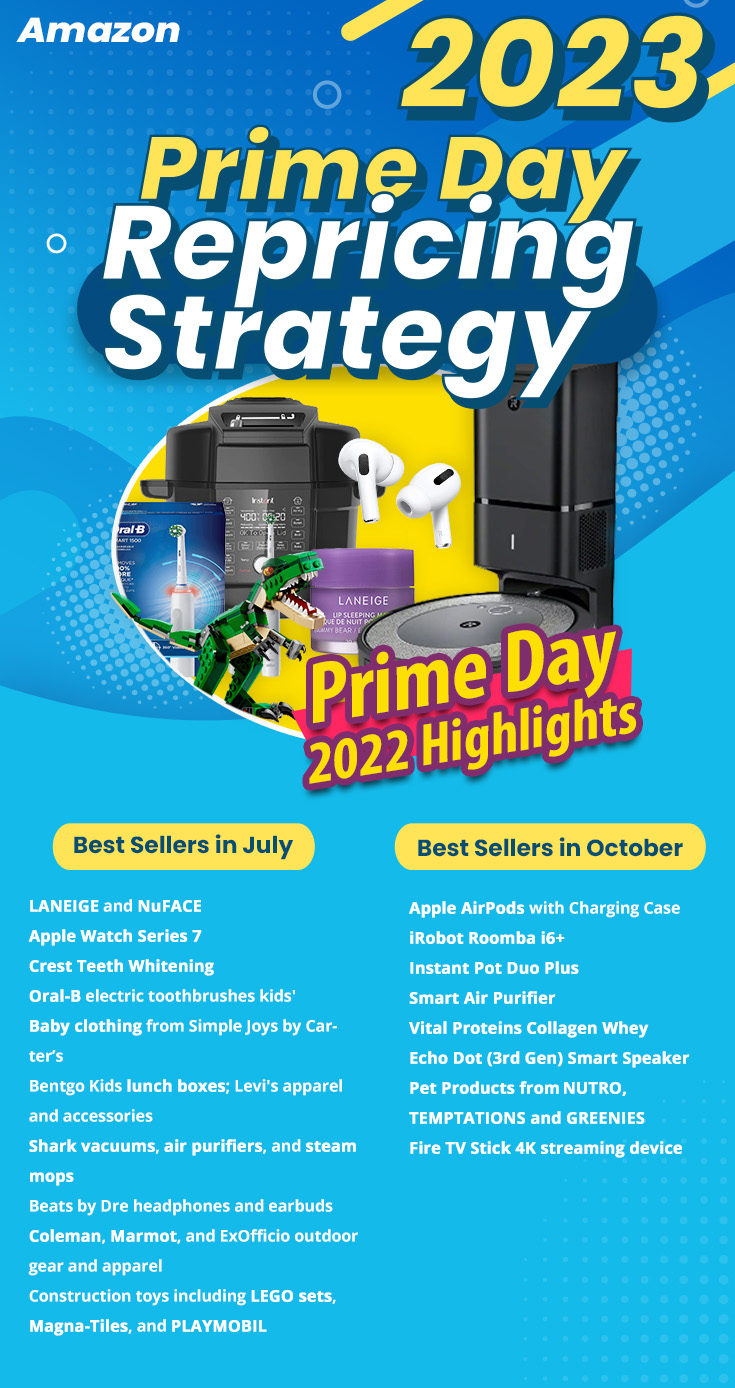 How to configure AI-Powered Repricing and apply to your Amazon listings?
Reorganizing your repricing strategy ahead of Prime Day 2023 is key to making the most of this event. Our AI Repricer offers five AI–powered rule types that you can customize, allowing you to set parameters that meet your goals. Depending on the type and category of your products, you'll be able to customize your settings to get optimum results.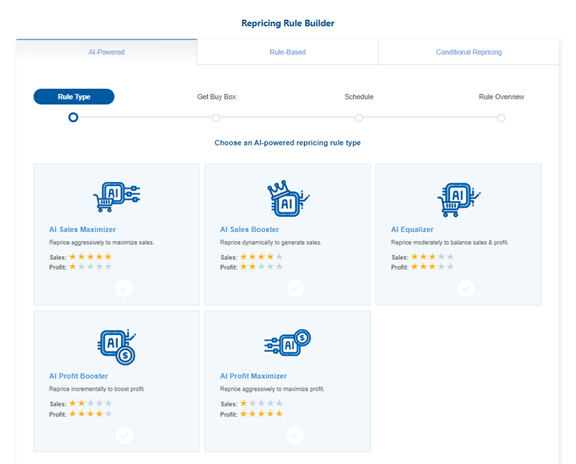 Once you have chosen an AI repricing rule, you can adjust the advanced parameters to define how the repricer will behave.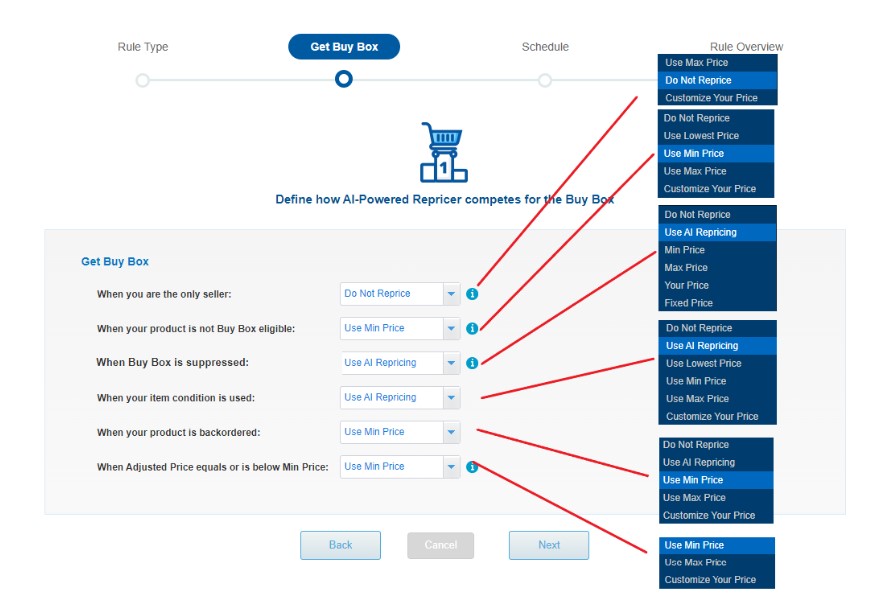 How to Apply AI Rule to Your Listing(s)?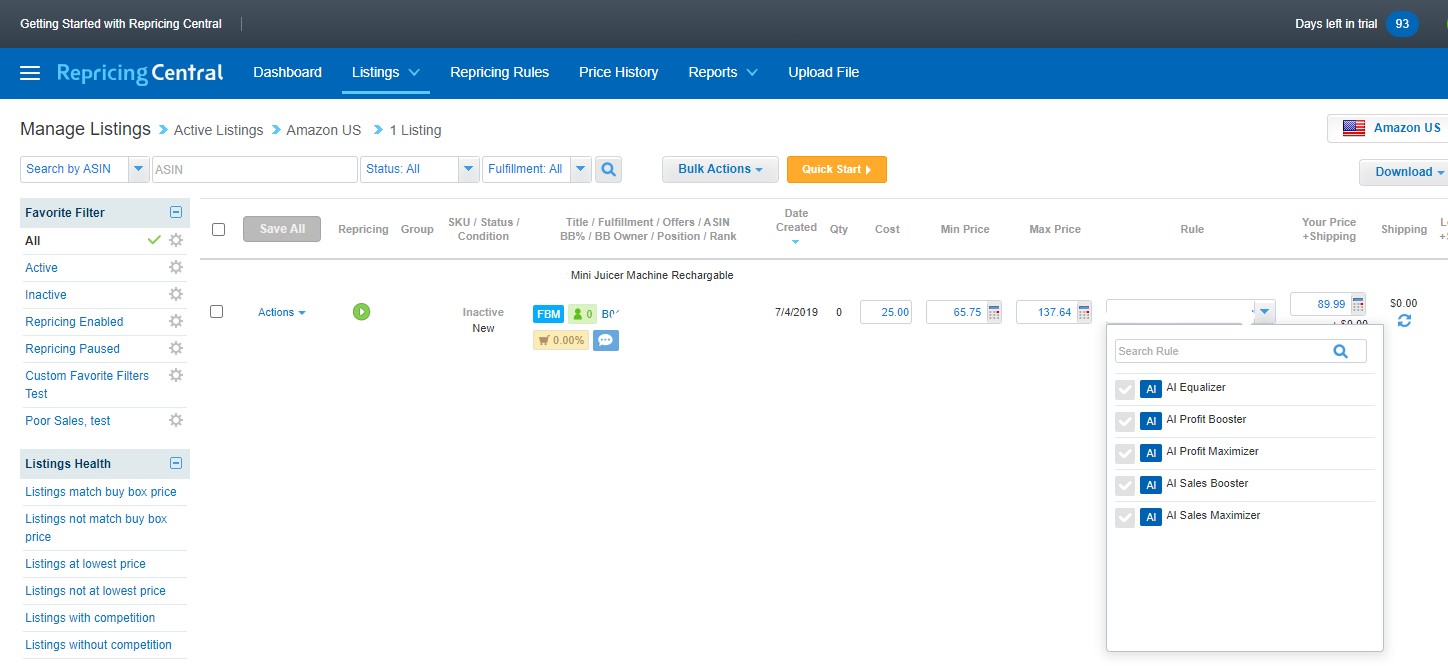 Once you have created your rule, you can select the listings you want to apply the rule, then you can save the rule you chose.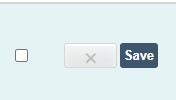 Do not forget to save the rules you have selected, and do not worry if you are in rush and want to assign a repricing rule to multiple listings, you can use the bulk option.

AI Repricing Strategies that we recommend for your Amazon Business this Prime Day

Our Last Minutes Tips before Prime Day
Optimize your Pricing Strategy with AI Repricer
For Prime Day, you should optimize your pricing strategy. Use an Amazon repricer to adjust your prices in response to competitors while considering other factors to increase profits and chances of getting the Buy Box. Be aware which repricer you go with because some repricers may lead to price wars which can decrease your profits, you can learn more about it on finding the right repricer guide. Besides exclusive deals and coupons, adjusting your prices with the help of an AI Repricer is essential for Prime Day success.
Optimize your listings too!
Before the kickoff of Amazon Prime Day, take a look at your product listing that you own. We suggest performing an audit to examine and update your product title, bullet points, description, and images. Once that's done, take advantage of the Manage Your Experiments tool to run A/B tests if you are a brand owner. See which version performs better by creating A+ Content on your brand's listing, making the most of the highest trafficked period of the year that will likely result in substantial sales conversion. For more information on this, you can read our Product Listing Optimization Guide
Our AI Repricer gives you the power to customize your pricing strategies to reach your specific sales objectives. You can select from different goals and customize your pricing to get the best results – increase sales, maximize profits, or dominate the Buy Box. With the right pricing plans in place, you can quickly achieve your desired outcome.
By taking advantage of these AI–powered rules, you can create the best possible repricing strategy and maximize your business performance on Prime Day 2023.If you like this content, be sure to follow our blog as we will be publishing more guides for the upcoming Q4 Strategy 2023!