//php the_post_thumbnail( 'post-thumbnail' ); ?>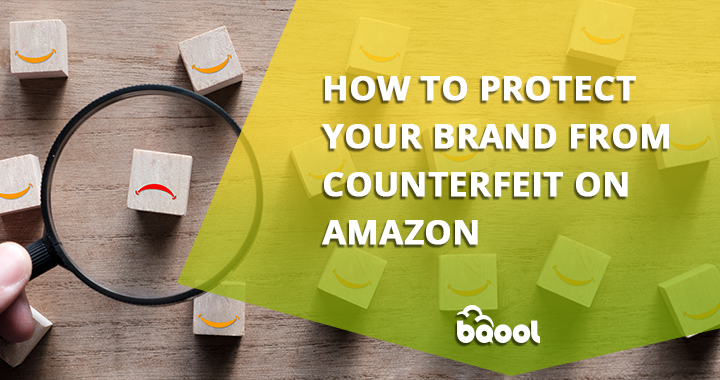 In its 2018 earnings report, e-commerce giant, Amazon, finally admitted to investors that it may have a counterfeit problem. This admission follows the public scolding by big names like Birkenstock for their failure to prevent the sale of counterfeit goods.
How does Amazon Brand Registry work?
Over two years, an advocacy group working with brands to detect fake goods found around 58,000 counterfeit products on the site – this, the result of a search limited to only the brands with which the group then worked. Amazon has taken steps in an effort to combat their counterfeit problem. The latest edition of Amazon's Brand Registry gives brand owners valuable tools and support for protecting their brand.
The key brand-protection benefits of the Amazon Brand Registry are:
Search and report tools which enable brand owners to conduct simple, global searches for potential infringement of their brand using text, images, or ASINs (Amazon Standard Identification Numbers); and
Automated, predictive protection which uses the information you provide about your brand to identify potential infringement.
Counterfeit goods on Amazon stand to impact not only sellers' revenues but also their brand reputation when customers buy sub-par products they believe to originate from that brand. Fortunately, Amazon is serious about infringement and takes action on most notices of potential infringement within 24 hours.
How to enroll in Amazon Brand Registry?
Any brand-owner with an Amazon seller's account can use the Brand Registry at no cost. To register, you will need to meet the eligibility requirements for your country. A general requirement is an active trademark registration in your country. The Brand Registry currently accepts text-based and image-based marks. Although the country-specific requirements do not communicate this restriction, it appears the brand registry will only accept image-based marks which include at least some text.

To complete your enrolment, you will need to provide the brand name that has the active registered mark, the mark's government registration number, a list of product categories in which your brand should be listed, and a list of countries in which your products are manufactured and distributed. This information will be used to verify your ownership of the brand and flag potential infringement once your brand is registered.
To verify your ownership of the brand you are seeking to register, Amazon will attempt to reach out to a contact associated with the brand registration. If the contact satisfies their requirements, they will be provided with a code necessary to complete the registration process.
What Are the Benefits of Amazon Brand Registry?
The advantages of Amazon's Brand Registry are not limited to its brand protection tools and support. Registered brands can also benefit from additional sellers' tools. By registering your brand, you gain access to enhanced listing features including video uploads and in-line graphics. Brand-registered sellers can also create custom, virtual storefronts to display all of their products in one place alongside their branding and other information. The Amazon Early Reviewer program is also exclusively offered to registered brands. The program helps sellers collect their first few reviews by incentivizing customers with nominal compensation in the form of Amazon gift cards/credits.
Despite all of its offerings, it's important to remember that the goal of the Amazon Brand Registry is to combat counterfeit goods. Amazon, therefore, does not police or take responsibility for helping enforce rights against unauthorized resellers. The company explains that the enforcement of exclusive or selective distribution agreements is between the manufacturer and the retailers, and also warns that other sellers can list items for sale against the product detail pages that you as a seller create so long as they are, in fact, the same product. Don't let counterfeit goods tarnish the reputation you have built for your brand. Take advantage of this free tool to protect your brand on the largest e-commerce platform in the world.
Author Bio
Christopher Heer is the owner and founder of Heer Law. He is an intellectual property lawyer, registered patent agent, registered trademark agent, and is also certified as a specialist in intellectual property law (patent) by the Law Society of Ontario. He believes that intellectual property rights add tremendous value to businesses by enabling them to raise capital, build asset value, and grow faster under the protection that these exclusive rights give them.
This article is co-authored with Annette Latoszewska.