//php the_post_thumbnail( 'post-thumbnail' ); ?>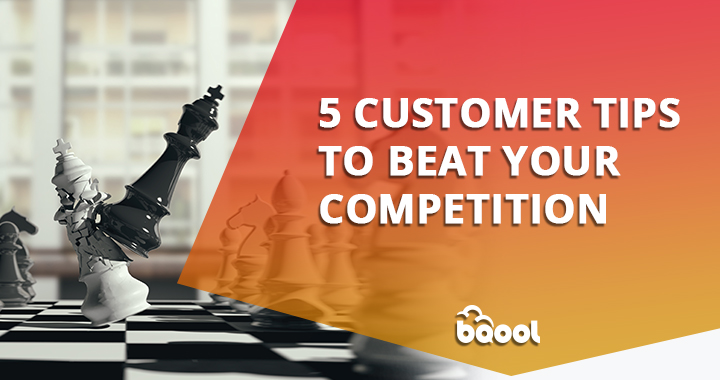 The reason why so many sellers are selling on Amazon FBA is that Amazon handles the majority of customer service for the sellers. However, if your customers enquire about your product functionality or features, the Amazon Customer service rep wouldn't have a clue on how to answer them. You would still need to answer these questions yourself.
Why providing customer service is such a big deal?
Some big competitors you have on Amazon are not based in the USA, 25% are Chinese sellers. They take the home-field advantage of their locations being closer to the factories and that helps them in reducing the time and cost on sourcing supplies. If you want to beat them, you will need to find a unique advantage that you own. The best part about being a US seller is that you can offer incredible customer service without the language barrier. Because of the language issue, many Chinese sellers are incapable of providing good customer support for their shoppers. 
While having Amazon providing customer service for you is convenient, the over-reliance on that is actually dangerous. This is why you should provide your own support to your customers. Buyers hate it when they cannot get the answers they want from a clueless Amazon support. Providing good customer support is also an advantage for you because it will set your business apart from the competition:
1. Have a dedicated email address 
No matter whether it's you answering buyers' emails yourself or your hired help is doing it, branding your support email address will show you are legit, professional, and trustworthy sellers. Although Amazon encrypts email addresses for both buyers and sellers to prevent sellers from contacting the buyers in private, it is important to still include your brand or domain name in your email address for easy recognition if buyers want to find your website outside of Amazon. You may also have profiles or pages that include your contact email on social network sites when both potential and existing customers perform online searches for your business, you'll be able to maintain consistency with the same email across all your channels. This approach certainly increases your store brand awareness.
2. Create a compelling email campaign 
Offering after-sales support is an important factor for the growth of a business, and it opens up many opportunities for Amazon sellers to send follow-up emails to get more reviews and feedback. Your email content should be centered on your customers and not about your business. Creating your email campaigns with a brief, courteous, and relevant messages about buyers' order information to show that you value their feedback shopping at your store. This will ensure that you're not missing any opportunity to get product reviews.
3. Make the video as a social proof
People often say "a picture is worth a thousand words," then a video could be worth a million as more and more shoppers prefer to get product information from a video. Potential customers nowadays perform online searches to understand your products better. The result of these searches is not only limited to just text and image, many searches also contain video results. Most web users only scan rather than read a web page, so if your product requires a long description, a video can easily explain everything in a few minutes and help users to digest your content. Product videos can also appeal to potential buyers and encourage them to make the purchase.
4. Use a ticketing system to manage customer request
More orders will lead to a higher volume of customer support. Unless you hire more staff to handle the customer service, the increase in workload does not only fall on you but it also falls on your team. Having a ticketing system is a great way to overcome this roadblock as it provides scalable solutions for you and your customer support team. The benefits of the ticketing system centralizing all of your data and information into one location are these:
Keep your team organized and agents can easily manage multiple cases at once

Build up effective communication with your customers by consolidating their previous communication from multiple channels into one place.

Reduce costs and administrative work by automating time-consuming tasks so that you can focus more on your customers and sales process.
5. Optimize your customer support process with SOP
Standard Operating Procedure (SOP) is aimed to increase employee productivity and performance, and eliminate confusion and errors. Regardless of your business size, establishing an SOP can help your organization operate smoothly and efficiently. Here are the reasons why having effective standard operating procedures could help you improve your customer service:
An SOP ensures the service delivered is consistent all the time

It simplifies customer support training process

Boost agent productivity and improve customer service

An SOP helps allow workers to perform their job well

SOPs ensure the team continual improvement and business continuity
Conclusion
These are just some of the ways that can optimize, improve, and enhance your ability to compete on Amazon. If you're still trying to compete without the right tool, you're likely facing plenty of repetitive tasks and unhappy customers. But this has got to stop. Reliable and robust tools like BigCentral is designed for a reason, and they're here to help your Amazon business to grow smoothly and quickly and streamline your customer service duty.