//php the_post_thumbnail( 'post-thumbnail' ); ?>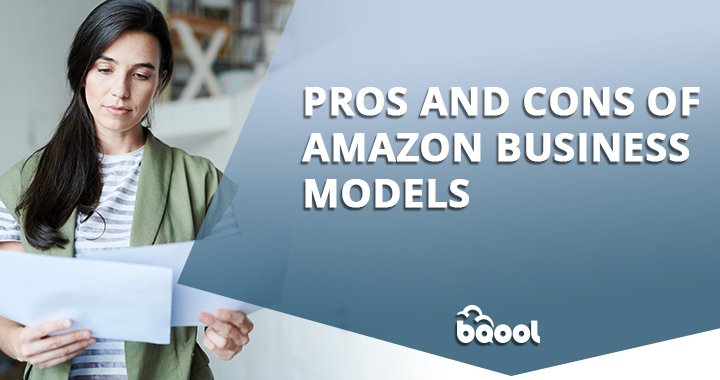 Have you been considering selling on Amazon for a while, but you are not sure which Amazon business models to follow? Or maybe you are not satisfied with the profit you are making with the current model and you are thinking of switching to a more profitable solution.  
In this article, we are going to shed some light on the most popular Amazon selling methods, describe the common pros/cons and suggest some tools you can use to improve your performance.  
The Amazon business models are sorted by the level of difficulty and effort involved, starting from the most beginner-friendly methods and then moving to the ones more suitable for established sellers.  
Drop Shipping 

 

Retail/Online Arbitrage 

 

Wholesale 

 

Private Label 

 

Manufacturing 

 
Amazon Business Models: Drop Shipping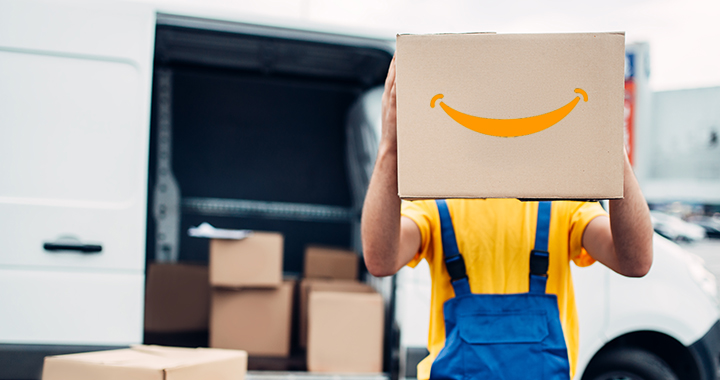 What it is  
Drop Shipping is when Amazon sellers buy products from a retailer or wholesaler and the order is sent directly to the customer. It is the method that requires the least amount of time and money since you are not handling the product and shipping is taken care of by the retailer.  
The key for drop shipping is to find the right supplier; for example, an online wholesaler that offers drop shipping services.  
The problem with this method is that you don't have control over the product, and it can become complicated to follow Amazon's standards when it comes to prepping and shipping.  
Also, since you are placing the order only when a buyer has already made the purchase, you might incur in long handling times and even unfulfillable orders.  
Pros  
Cost is almost null. No stock necessary

 

A quick and simple method to start 

 
Cons  
You have no quality control over packing and shipping 

 

Longer handling time and risk of unfulfillable orders

 
Tools needed  
Sourcing: find the right suppliers using a research tool with a supplier directory 

 

Helpdesk: managing communication with buyers and suppliers is the key to success, so you should use a help desk tool that combines Amazon messages and external emails. Suggested: BQool's BigCentral 

 
Amazon Business Models: Retail/Online Arbitrage
What it is
Arbitrageurs find discounted items at local retail stores or online and then sell it at a higher price on Amazon.  
It is usually considered the best way to start selling on Amazon given that it is rather cheap, and it is not too complicated to understand.  
The main focus of this method is price. Bargains need to be found one at a time, and the retail price needs to be checked regularly to make sure that you will get profit from the reselling.  
It is recommended to focus on products already listed on Amazon, as it will cut down the effort involved in creating a new listing.  
Pros  
Small investment needed and risks are lower 

 

Pretty straightforward, perfect to start selling on Amazon 

 
Cons  
Time-consuming. Sourcing at retail stores takes time and effort

 
Not scalable. Growth is limited by the "one deal at a time" format

 
Tools needed  
Repricer

: the key to arbitrageur's success. It increases your chances to win the Buy Box and protects your profit. Suggested: BQool's Repricing Central 

 

Deal Sites: find great deals online for your reselling opportunity 

 
Profit Dashboard: check if a potential product is profitable by calculating prices and fees. Suggested: InventoryLab, Shopkeeper 

 
Amazon Business Models: Wholesale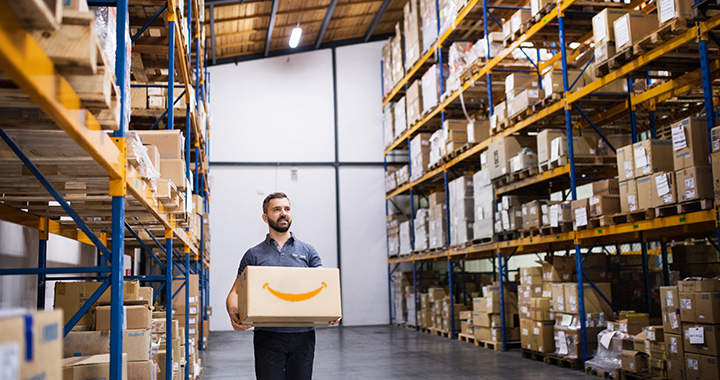 What it is  
As a reseller, skipping one link of the supply chain can greatly increase your profit and stabilize your income. This can be achieved by becoming an official reseller, purchasing products directly from wholesalers, distributors or even from the manufacturers themselves.  
The first step is to get deals from distributors and be accepted as an official reseller. Then, you usually need to buy in big quantities, so the initial investment might be substantial. That's why this method is usually suggested only to sellers that have been on the Amazon business for a while.  
Pros  
There is a higher profit involved for less effort. Successful products can be restocked 

 

It's easily scalable. You can keep diversifying your catalog 

 
Cons  
The initial investment is substantial

 

Higher risk of stale inventory since you are dealing with larger quantities

 
Tools needed  
Repricer

: lower buying cost means you have a wider margin to win the Buy Box. A 

repricer

 will increase the chances of staying in the Buy Box and protect the profit. Suggested: Repricing Central 

 

Research: it is important to be extra careful with your sourcing and to make sure you understand sales history. Suggested: Keepa Chrome extension, BQool's 

BigTracker

 Extension
Amazon Business Models:Private Label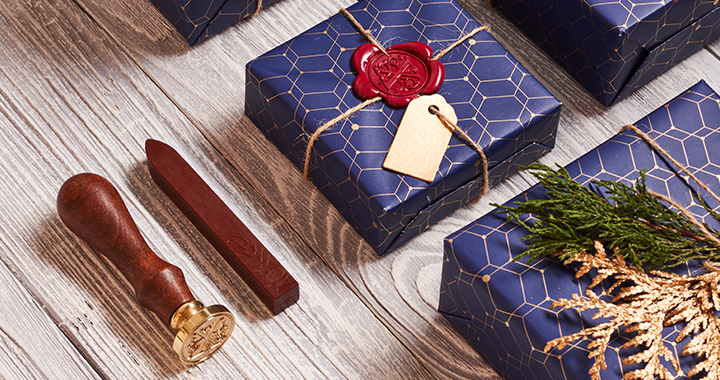 What it is
Dealing with Private label means that you purchase an unbranded product from a manufacturer, and then you brand it to turn it into your own company's product. It is common practice to purchase the product from China and let the supplier brand the product with your own logo.   
Selling your own brand means that you don't need to deal with restricted brands, and you will not have competition on the products.   
But the road to a brand's success passes through marketing. The launch of each new product is very challenging, and it is necessary to put good care of product descriptions, product pictures, keywords, and so on.   
Pros  
No competition, you are in full control of the product 

 

The Brand is scalable with potential unlimited growth 

 
Cons  
You need to deal with marketing 

 

Launching a product is a long-term commitment 

 
Product Research is more complicated, decisions are only based on similar listings 

 
Tools needed  
Research: use a tool to spot good opportunities and popular niches. Check Best Seller Rank, sales velocity, and potential profit. Suggested: BigTracker Extension

 

Stack up on Product Reviews: send automatic emails asking for product reviews. 5-star reviews will make your product more popular. Suggested: BigCentral 

 
Customer Service: manage emails from your buyers and the manufacturer. Use an autoresponder to make sure you are following Amazon's 24h response time requirement. Suggested: BigCentral 

 
Amazon Business Models: Manufacturing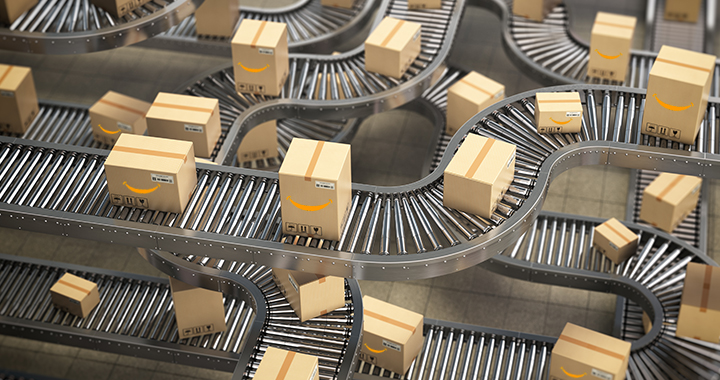 What it is
The last step in the process of getting more involved with the product you sell is to produce the product yourself. If you are a manufacturer and you have already built an infrastructure to sell your products into retail stores, having your products sold on Amazon could turn into great profit.  
The middlemen are completely cut off, so you will keep all the profit while also ensuring full control over the product.  
Most of the pros and cons of Private Label can be applied to this method as well, making marketing and customer service the keys to a successful brand on Amazon.   
Pros  
Get full profit: the whole supply chain is in your hands, cutting "middlemen" expenses 

 
Full control: you 

oversee

 every phase, from product-making to branding 

 
Cons  
Complicated: you need to be an experienced brand owner with enough business capital 

 

Customer Service and Feedback are tricky: you need to make sure your product and service are up to the standards 

 
Tools needed  
Marketing: Use tools to manage your PPC (Pay-Per-Click advertising) and your keyword optimization. Suggested: PPC Entourage, MerchantWords 

 

Customer Service: manage emails from your buyers, usually asking about the products or their shipping. Also, you can ask for Product Reviews. Suggested: BigCentral 

 
Conclusion
One of the greatest things about Amazon is its accessibility to every kind of sellers, from the very beginners to more established brand owners.  
We have covered the most common Amazon business models in existence, now it's time to give one a try! What are your favorite Amazon business models?  
No matter which model you use, BQool can offer tools to help you manage and automate your daily Amazon operations. You can sign up and try Repricing Central, BigCentral, and BigTracker Extension for a 14–day Free Trial.