//php the_post_thumbnail( 'post-thumbnail' ); ?>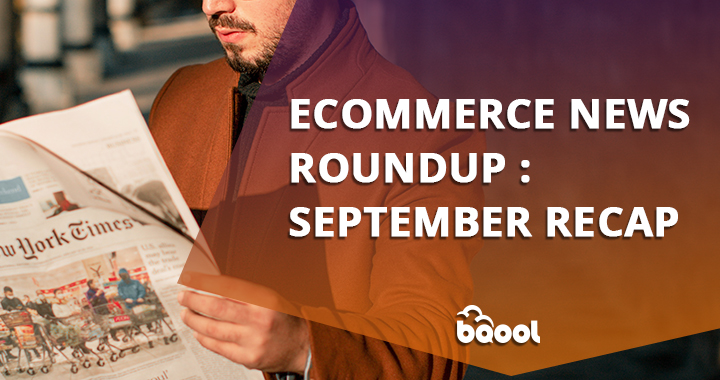 Amazon has made many updates in the last month. Here are Amazon news and updates recap in September.
Amazon's Recent Updates: 
Auto Cancellation Timeline
Amazon automatically cancels orders if they have not been shipped and confirmed within 30 days of the estimated ship date (ESD). Starting September 30, 2020, Amazon will automatically cancel any order which is not shipped and confirmed within 7 business days after the "ship by" date detailed in the "Sold, ship now" notification email. Sellers can set this date by modifying Handle Time, and this date is part of the delivery time calculation displayed on the offer listing and checkout page. 
Orders canceled automatically at the 'ship by' date + 7 business days will be counted as defects to your Cancellation Rate (CR), but will directly replace what would have previously counted as a defect to your Late Ship Rate. You can monitor both metrics in your Account Health dashboard. Policy requires sellers maintain a CR under 2.5% in order to prevent potential account deactivation. Canceling an order at the buyer's request will not count as a defect towards your cancellation rate.
Seller-fulfilled Returns Refund Workflow
When customers do not receive full reimbursement for their returned items, they want to understand why. On September 30, 2020, Amazon made updates to the seller-fulfilled returns refund workflow. These updates will make it easier to process refunds and provide customers with visibility into the restocking fees charged. You will also be able to grade the condition of your returned items.
Items returned within Amazon's return policy and in original condition will no longer be eligible for restocking fees. Only items returned out of policy and/or are in used or damaged condition will be eligible for restocking fees.
Guidelines for charging restocking fees are based on the item condition and product type. In cases where you would like to charge a restocking fee due to a damaged, missing, or a materially different return, you will be required to grade the return item. Restocking fees greater than or equal to 20% will require you to upload a photo of the item. The new refund workflow provides you with the capability to calculate both the restocking and shipping fee directly in Seller Central.
You are still required to issue a refund within two business days of receipt of a return. If you do not take action, Amazon may default the grading to "Sellable as New" and auto-refund the customer. To learn more, visit Guidelines for charging restocking fees in Seller Central. 
Account Health Rating (AHR) Helps Professional Sellers Monitor Account Health 
A new feature that displays on the Account Health page for professional sellers worldwide that helps you monitor your account health based on adherence to Amazon's selling policies. You can proactively address policy violations and avoid disruption to your business. To learn more about the AHR, you can refer to the seller forums for Frequently Asked Questions.
Multi-Channel Fulfillment (MCF) Creation Tool Helps Create Orders Faster
With the simplified, single-page order creation tool, you can complete the process with half the number of steps as before. Amazon has also added Address Validation, a feature that helps ensure that your customer's shipment arrives at a valid registered address. You can experience the redesigned new MCF Order Creation page now in Seller Central.
Upload Videos Now Available for Your Listings
You can now upload videos for your listings if you have sold on Amazon for longer than a year and meet certain eligibility criteria. The uploaded videos will be eligible to appear in the images section of Product Detail pages.
If you are not a brand owner but are eligible to use this new feature, you will be able to upload a video for one ASIN at a time. If you are a brand owner, you can continue to upload videos for up to 300 ASINs in your brand. Click Upload & Manage Videos under the Inventory tab to get started with this feature. Now, click on "Upload video" to see the video upload experience if you are currently eligible to upload.
Introducing Virtual Product Bundles for Brand Owners 
You can now create virtual product bundles with Fulfillment by Amazon ASINs to help increase your sales, if you are a brand owner. Using the new Virtual Product Bundles tool, you can build a new bundle detail page that allows customers to buy complementary items together at a discount.
Creating a virtual bundle is free; standard selling fees and FBA fees apply.
Change to Requirements for GTIN Exemption Requests
Amazon has simplified the process of providing proofs for availing GTIN exemption. You can now provide product name along with images showing all the sides of product and packaging, and will not need to provide a supporting letter from the Brand owner. For more information, see How to list products that do not have a Product ID (UPC, EAN, JAN or ISBN).
New Price Per Unit Requirements for Consumables
Starting August 30, 2020, consumables listings that do not follow the new Price Per Unit requirements will be removed after a grace period. Items sold within the Consumables product types will require a unit_count attribute. Unit count includes a value (unit_count, for example, "5") and a unit type (unit_count_type, for example, "ounce", "count", "gram").
The scope of this change includes existing ASINs without unit_count information. For new consumables products, this is a mandatory field you can fill out during the listing process. For existing products, you can submit or update unit_count values through the listing templates or by visiting the Listing Quality Dashboard.
Unit_count is a time-sensitive attribute. Review products that require you to fill in unit_count information within a time period to prevent your product from being removed.
USPS Temporary Price Increase During Peak Season 2020
From October 18, 2020 to December 27, 2020, the U.S. Postal Service will be implementing a temporary commercial price increase. As a result, USPS rates on Buy Shipping will increase to coincide with this price increase. For information, please refer to the following announcement from the USPS.
New Prime Day promotion and Small Business initiatives
Prime Day 2020 will be held on October 13 & 14, and in the lead-up to Prime Day 2020 (PD20) (September 28 through October 12, 2020), Amazon will offer Prime members an opportunity to earn a credit to spend on PD20 when they shop eligible products from small business brands (e.g., spend $10, get $10). The $10 promotional credit will be funded by Amazon.
Prime members earn the promotional credit by purchasing $10 in eligible small business products. However, on PD20, customers can use the credit on most items from businesses of all sizes.
Fulfill Orders in Canada and Mexico with Your US FBA Inventory
To save you the trouble of managing multi-country inventory, cross-border logistics, and import duties, you can now use Remote Fulfillment with FBA to fulfill orders in Canada and Mexico with your US FBA inventory. After you create offers in Canada and Mexico, Amazon makes them Prime eligible and fulfill orders to customers in those countries.
Here's how it works:
Any offer you create on Amazon.ca or Amazon.com.mx automatically pulls from your US inventory, unless the item is already in a fulfillment center in Canada or Mexico. We'll let you know which ASINs are eligible.

Customers pay import duties as part of the purchase price.

Amazon ships your orders directly to customers in Canada and Mexico.
To enroll in the program, go to Remote Fulfillment with FBA. For more information, including details on additional fees, visit Help page.
Get the latest eCommerce news and Amazon seller tips at blog.bqool.com. Subscribe for updates!