//php the_post_thumbnail( 'post-thumbnail' ); ?>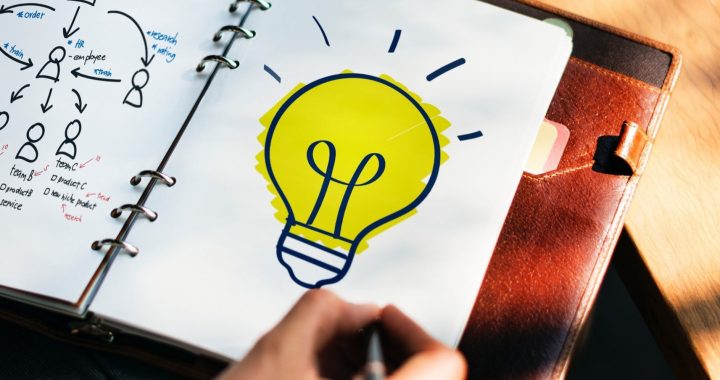 We are nearing the end of a year, and it is a great time to conduct a retrospective performance analysis of your business for the year and set your next year's goals. Are you pursuing greater sales number and a bigger business in 2019? Do you want to have an Amazon business that still makes money while you are sleeping?
While you're working on your New Year's resolutions for your e-commerce business, you may find out there is still room for improvement in some aspects of your business. If you want to become a successful Amazon seller, it's time to change your approach. Here's a list of top Amazon seller solutions and services for all your Amazon needs.
1. Product Research
Deciding what to sell on Amazon is the first step for every Amazon seller who wishes to kick-start an e-commerce business. If you need a fast and easy scouting tool, BigTracker is the perfect fit for you. BigTracker is a data-driven product research software that helps you to identify potentially profitable items and also monitor your competitors' products.
2. Sourcing
If you want to source and import products from China, but you have no ideas how to find a reliable supplier or have concerns about the product quality of the products you source, you can consider Leelinesourcing

 to do it all for you. They only charge as low as 4% service fee for providing professional sourcing service to small and medium importers.
3. Inventory Management
InventoryLab is an all-in-one set of mobile & web-based tools you can use to streamline your business. It provides a tool like Scoutify that can simplify product sourcing from your mobile device. It also has software like Stratify that provides all the tools you need from barcode labels to box level information. Drive results and unify the workflow with automated accounting, restocking analysis, and a suite of profitability reports.
4. Amazon Repricer
Pricing is key to win the Amazon Buy Box, and most importantly, to boost your sales. This is why you need an automated Amazon repricer like Repricing Central to ensure you are repricing at the fastest speed possible. You can implement your repricing strategies by creating basic and advanced repricing rules, setting min and max prices to secure your profit and prevent revenue loss, and choosing competitors with whom you would like to compete, etc.
5. Amazon Advertising Management & Optimization
Amazon sponsored products advertising helps expose your products to larger audiences on Amazon. With advanced data analytics, Sellozo simplifies ad management and optimizes ad campaigns to keep your Amazon PPC ads as cost-effective as possible.
6. Shipping
Freightos is the online international freight marketplace that streamlines the freight process for importers, exporter, and retailers. The platform helps match importers with instant price quotes, book, and manage shipments. TechCrunch calls Freightos an "Expedia for international shippers". 
7. Reviews Management Tool
A higher review and feedback counts surely not only make your store stand out from all the competitors but they are also the key indicators for Amazon to decide a Buy Box winner. Review Central is a review management tool can aggregate your Amazon review into one central location, so you can easily manage your product reviews, get alert notifications about negative reviews and informative report to maintain your seller performance metric.
8. Feedback & Review Request Tool
In order to enhance the buying experience and seller reputation, you will need a smart email marketing tool such as BigCRM (formerly Feedback Central) to ask for positive feedback and reviews. AI-Powered Email Subject & AI-Powered Schedule can automatically deliver emails to your customers at the perfect moment to improve email open rate.
9. Finance
Payability provides Amazon sellers with automated Amazon seller solutions that allow sellers to access their earnings the next day after a sale is made. The improved cash flow will help sellers replenish their inventory quicker and grow their sales faster.
10. Payment
When you sell products on multiple marketplaces, handling multiple currencies is challenging. If you don't have local bank accounts, the online marketplace will charge you around 4% of the total sales revenue on exchange rates. With Currencies Direct, you can collect multiple currencies and manage your transfers from one Collection Account, and avoid charges.
11. Tax
TaxJar automats sales tax collection, reporting and filing in minutes for more than 15,000 online business across the world. Online sellers can spend less time on sales tax and more time growing the business they love.
12. Legal Support
One buyer complaint can get your seller account suspended. Whether sellers are facing Intellectual Property issues, having troubles with their funds being held, or simply requiring assistance with suspension and reinstatement, the team at Amazon Sellers Lawyer has the knowledge and experience to serve sellers day and night, all around the World.
13. Cross-Selling
Do you sell products on multiple marketplaces, such as Amazon, eBay, Walmart, and Shopify? Ecomdash is an inventory management system for e-commerce entrepreneurs selling on multiple channels who seek Amazon seller solutions for managing sales orders, FBA order automation, shipping, inventory syncing, and more.
14. Refunds
Refunds Manager can help you get back reimbursements from Amazon FBA for 17 different types of claims. The state-of-the-art FBA reporting system gives you back control of your FBA account and receives Amazon refunds for your missing items, incorrect order, and inaccurate fees.