//php the_post_thumbnail( 'post-thumbnail' ); ?>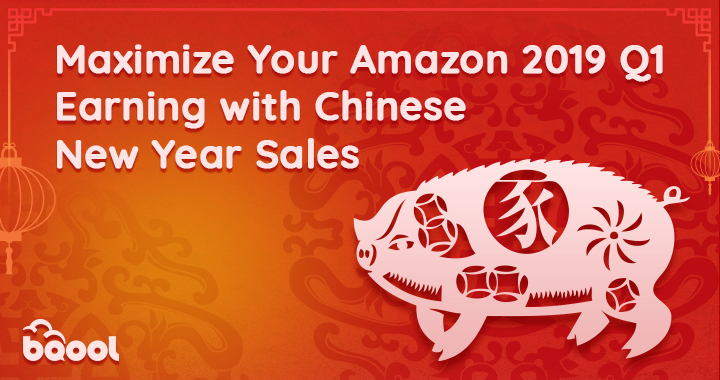 Chinese New Year, also called "Spring Festival" or "Lunar New Year" is the most important holiday on the Chinese calendar. On the Chinese New Year's Eve, family members would get together and enjoy a sumptuous family dinner. Parents would then hand out red envelopes to children as a blessing.
Chinese New Year is not only about the family reunion, but it also is about shopping. According to the study, there are roughly 3.8 million Chinese living in the United States and 1.3 million Chinese living in Canada. The number of potential customers during the Chinese New Year shopping season provides a great opportunity for Amazon sellers to boost their Q1 sales.
To capitalize on this holiday sales opportunity, we hope this article could help you better understand Chinese New Year so that you can tailor your marketing strategies to attract Chinese New Year shoppers.
How it affects Amazon Sellers?
If you source products directly from China, you need to pay attention to your shipping time. Even though Chinese New Year in 2019 falls on February 5th, people will celebrate it a few days early before the holiday. This could impact your international shipments because Chinese workers can take as many as 2 to 4 weeks off. To avoid having your products stranded in China during Q1, you should place your orders way before your suppliers leave for the Spring Festival. Also, you need an alternative supplier in case you need one.
What do shoppers look for during Chinese New Year sales?
Like all traditional festivals, Chinese New Year also features some unique holiday items and essentials. Here are some recommended products that you can consider adding to your inventory to sell during the holiday.
1. Red envelope
Red pocket filled with money is a traditional gift for children during the Chinese New Year. By giving the money to children, elders are hoping to pass on a year of good fortune and blessings. Therefore, giving out red envelopes during the Chinese New Year is considered a tradition. the envelopes decorated in gold lettering or the Chinese zodiac (the animal sign of the year) are particularly popular.
2. Chinese dragon
Chinese dragon is a symbol of imperial power and leadership in Chinese culture. In modern days, dragon now represents peace and prosperity. People will buy dragon-themed paper cuttings and wall hangings to decorate home during Chinese New Year.
In addition, some people will wear Chinese dragon costumes and perform a dragon dance to celebrate.
Therefore, you can consider buying dragon-themed products to satisfy Chinese New Year sales shoppers.
3. Paper lanterns
In Chinese culture, a paper lantern is a form of artistic expression and one of the traditional decorations for Chinese New Year.
4. Books for kids
Although selling books on Amazon means competing with Amazon for the "Buy Box", and this is definitely not easy. However, Amazon does not pay much attention to children's books related to the Chinese New Year as they are niche products. If you decide to sell this type of children's books, you will have a better chance of winning the Buy Box compared to selling popular novels. Even though the children's books related to the Chinese New Year are seasonal products, they will still be relevant in the next Chinese New Year sales.

Conclusion
Q1 traditionally is regarded as a slow selling season after Christmas shopping ends. To keep your sales going in Q1, you can take advantages of Chinese New Year sales to sell holiday-themed products that will appeal to the Chinese shoppers. Furthermore, you can use BigTracker to find potential products with promising sales figures to help you make the right product sourcing decision and discover your next best selling items in the shortest amount of time.