//php the_post_thumbnail( 'post-thumbnail' ); ?>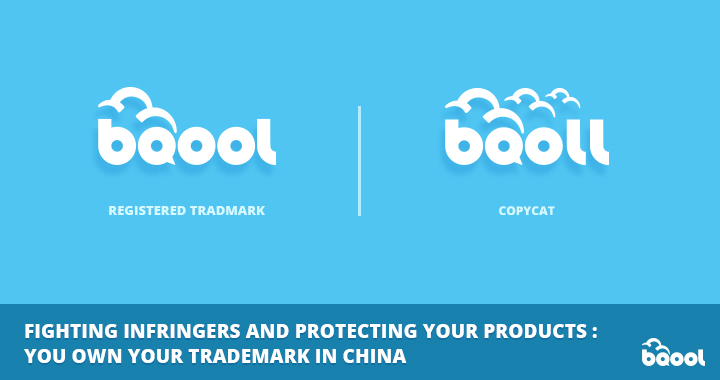 First and foremost, every Seller must know that China is a first-to-file country; meaning until you register your trademark you have no rights in that trademark. If the Seller becomes aware that their trademarks are being infringed upon in China, the fight will center around who filed a trademark application first.
(I). Offense: Stopping Trademark Infringers
Sellers need a Chinese-registered trademark to file a trademark infringement lawsuit in China. When issuing a complaint of trademark infringement to an online marketplace, Chinese domestic websites generally require a Chinese trademark registration before they will hear a case.  International sites, like Alibaba, will certainly act upon your complaints more quickly. Therefore, having this registration is absolutely vital if a seller intends to defend their products in the Chinese marketplace. There are several means by which one may seek to stop infringers and recover damages from said infringement, and we will cover the three major ways in which this can be done.
Enforcing Your Registered Trademark within China's Administrative Agencies
The three main administrative agencies where trademark-holders may pursue trademark infringement claims are the Administration for Industry and Commerce (AIC), the Administration of Quality Supervision, Inspection, and Quarantine (AQSIQ), and the General Administration of Customs (GAC). The overall advantage to using an administrative agency, rather than the courts, to bring infringement claims is that it will likely act quicker and save the Seller expenses–assuming there is a legitimate infringement claim. All three agencies, however, have their drawbacks as well. We will examine all three and the different aspects of their work and methods.
First, the Chinese AIC is a state-run agency based in every province in China. It is similar in nature to the U.S. Department of Commerce. The positives of the AIC include, because they are at the provincial level, they can act locally and thereby more quickly, as well as being a relatively less expensive option.[1] Additionally, they have the power to investigate trademark infringement claims and seize infringing goods. The drawback of the AIC is, monetarily speaking, they may only award an "administrative fine" against the infringer that, in practice, does not exceed three-times the amount of the business.[2] In addition, finding the province-level websites can be difficult, and they are entirely in Chinese. Our firm and others, however, have compiled lists available of the sites. One such user-friendly site is called ChinaCheckup, a site for experts on Chinese law for English-speakers, linked below.[3]
Second, the AQSIQ, like the AIC, can investigate, seize, and prevent the sale of infringing goods.[4] They are less-costly and work more quickly than the courts. Furthermore, because the agency is quality-focused, there is no requirement to prove trademark infringement before filing a complaint. However, and again like the AIC, they cannot issue the large damages payouts that many sellers seek when their business has been significantly harmed.
Lastly, the GAC is an administrative tool that is useful to have in any Chinese-seller's arsenal to protect their trademarks.[5] The GAC controls the border customs in China.[6] They will seize suspicious goods coming in and out of China regardless of whether the trademark holder has filed a complaint for trademark infringement. In order to have this extra-layer of protection, a seller need only register their trademark with Customs, and the GAC will act on their behalf to try and protect the trademark from copycats.
Enforcing Your Trademark in China through China's Civil Courts
There are many up-sides to opting for civil proceedings in China rather than simply navigating the various administrative agencies. The courts, like administrative agencies, may inspect, seize, and stop the sale of infringing products. They can also award much larger sums of damages for the infringing-use than administrative agencies. Further, unlike administrative agencies, if a seller receives an unfavorable ruling they may appeal to a higher court, whereas an administrative agency's decision is issued on a take-it or leave-it basis.
Sellers seeking relief via the Chinese civil court system will issue their claim of trademark infringement to the Intellectual Property Rights Tribunal (IPR Tribunal). The IPR Tribunal will require a gathering and submission of facts from both sides and generally tries to encourage a settlement proceeding. If no settlement is reached, then the issue moves to a trial.
However, going this route as a means of relief does have its drawbacks. A seller invested in their mark will want to seek out a firm experienced in Chinese trademark litigation. This method can have both high costs and be time-consuming, as the process can take months to in excess of a year or more.
[1]HeffelsSpiegeler, Trademark Infringement in China and the Procedure to Protect Trademarks (Jan. 22, 2016),http://spiegeler.com/trademark-infringement-in-china-and-procedure-of-trademark-protection/.
[2]Id.
[3] Matt Slater, List of Chinese AIC Websites, China Checkup (Oct. 15, 2013), https://www.chinacheckup.com/blogs/articles/chinese-aic-websites-list.
[4]HeffelsSpiegeler, Trademark Infringement in China and the Procedure to Protect Trademarks (Jan. 22, 2016),http://spiegeler.com/trademark-infringement-in-china-and-procedure-of-trademark-protection/.
[5] General Administration of Quality Supervision, Inspection and Quarantine of P.R.C. (last visited Jun. 22, 2018),http://english.aqsiq.gov.cn/.
[6]Id.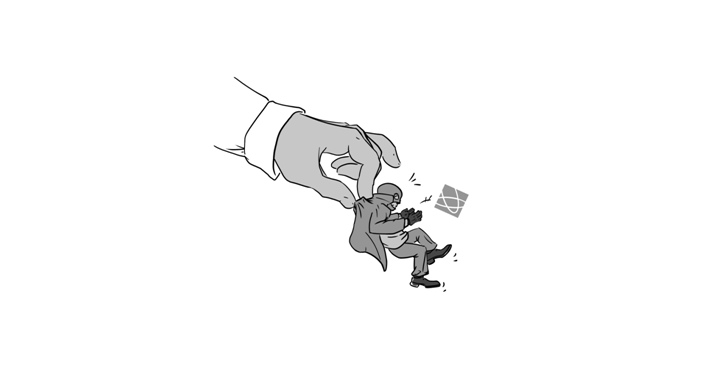 Enforcing Your Chinese Trademark in China's Criminal Courts
Criminal courts in China, like civil, have the benefits of being able to inspect, seize, and stop the sale of infringing goods, and issue large awards for damages. Additionally, however, the added power of a criminal case is that the infringer can receive jail time for having infringed upon the seller's trademark. This is a significant deterrent and obviously an effective means of stopping an infringer.
The downsides, in addition to the cost and time of a criminal trial, is the higher-bar that a Seller must meet when alleging their products have been infringed upon. Articles 213, 214, and 215 of Chinese Criminal law indicate the standards that a plaintiff must meet in order to bring an alleged-infringer to a criminal proceeding.[1]
Article 213: Pertains to the use of identical marks that requires the issue to be of a "serious nature" and if infringement is found, merits a punishment of "less than 3 years" plus fines with "less than seven years" for more serious crimes.[2]
Article 214: Pertains to the use of faked trademarks which requires a showing that the infringer was "knowingly selling" infringed-products in a "relatively large sales volume" which merits a punishment of "less than three years" plus fines with "less than seven years" for more serious crimes.[3]
Article 215: Pertains to the use of "[forging], selling or manufacturing" goods without the authority of the trademark holder and the crime is "of a serious nature" which merits a punishment of "less than 3 years" plus fines with "less than seven years" for more serious crimes.[4]
Anthony's Advice: The bolded words above are noted because this is important legalese that can make or break a case before it even begins. To make the most of your infringement claim, and especially in a criminal case, the prudent seller should seek experienced attorneys in Chinese trademark litigation to best represent the Seller's interests. In other words, don't go it alone!
Once these higher criminal standards are met, the Seller has the opportunity to fully stop the infringer by imprisoning them and seeking damage awards for the amounts lost to their business during this period of time.
Conclusion
Having a trademark registration is the first and last thing a Seller should consider when asking how to best protect their products in China. After this initial requirement, a Seller has many options to defend their marks. They may go through administrative agencies, civil proceedings, or criminal proceedings. All have their advantages and disadvantages, but all should be considered as an option. In order to have a full portfolio of protection, a Seller should be sure to register their mark, make the proper agencies aware of this mark, then keep a constant watchful eye on the market to find the (in the Chinese-market at least) near inevitable infringers attempts to steal some of the prosperity of the mark-holders successful business for their own.
[1]Criminal Law of the People's Republic of China, ch. 3, § 7, art. 213-215 (Mar. 14, 1997).
[2]Id. art. 213.
[3]Id. art. 214.
[4]Id. art. 215.
Author Bio:

This article was researched and written by CJ Rosenbaum, Esq., a founding partner of Rosenbaum Famularo, P.C., the law firm behind AmazonSellersLawyer.com and two incredible law students who participated in the firm's Summer Associate Program: Conor Wiggins and Moshe Allweiss. Conor and Moshe are 2019 J.D. Candidates at the Hofstra University School of Law.  For a more thorough explanation of Chinese Intellectual Property Law for Sellers, please request a copy of our book, Amazon Sellers' Guide to Chinese Intellectual Property Law.