//php the_post_thumbnail( 'post-thumbnail' ); ?>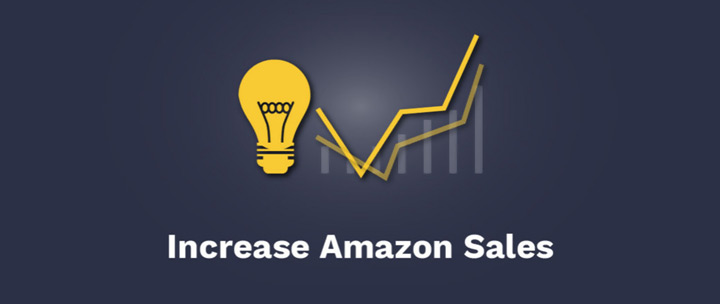 Amazon is the world's largest e-commerce platform boasting millions of sellers. If you are one of this giant's sellers, the competition is fierce, and you need to stand out to increase Amazon sales. So how do you increase Amazon sales? We will explain this topic and give you our best 13 tips to help you boost sales and increase conversions. If you are a beginner, you are in the right place. Let's get started.
Optimize On-page SEO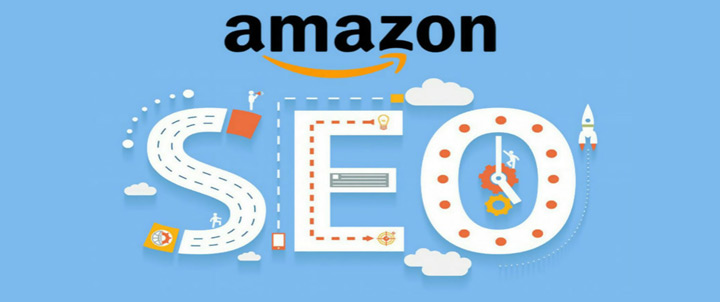 As an Amazon seller, you need to understand how the Amazon algorithm works so that you can utilize Amazon SEO to improve your product listing and increase exposure. Optimizing your on-page SEO will improve your ranking in the search results which means greater visibility of your products.
Optimizing for SEO includes identifying the relevant keywords, and there are several tools available to help you choose. Try to use the keywords that can convert easily.
For the product listings, remember to insert the most relevant keywords. Keep it clear, simple, and informative for customers. Be compelling with your text and consider using bullet points to highlight your product's features and benefits, use italic or bold formatting for emphasis to highlight unique selling points.
Great images will gain huge traffic and increase Amazon sales. Try to utilize high-quality product images to show the distinctive designs of your products.
Create a Competitive Pricing Strategy
Undoubtedly, price is an important factor for both the Amazon algorithm and customers' buying decisions. As such, you have to create a competitive pricing strategy to stand out among competitors and be in consideration to win the Amazon Buy Box.
There are loads of tools designed to monitor your product price and that of your competitors on the market. These tools will gather the data, and help you make a dynamic pricing decision to maximize your profit in a fluctuating market. You set the rules, based on your business goals and supply chain, and let the tools change your price and meet your demands.
Choose the Right Order Fulfillment Method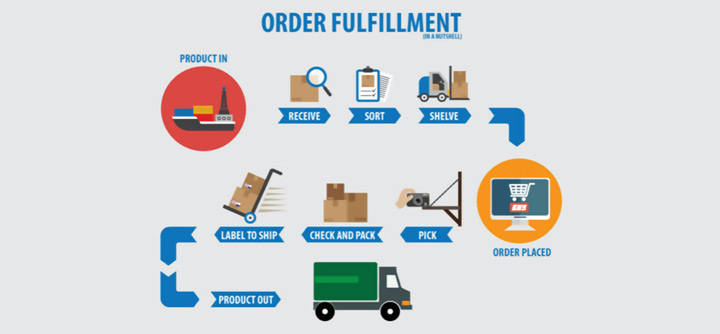 Your order fulfillment process matters to your sales and the shopping experience of customers; offering fast and accurate service, like the highly recommended Amazon FBA, is important for your customers. Amazon FBA frees you from storage, inventory management, exchanges, and returns and it will help you increase your online visibility and gain the privilege of Amazon Buy Box. It's not a free service; you have to pay the inventory and order fulfillment cost to the platform.
3PL is another option if you do not have the budget for FBA fees. With 3PL you can create customer and branded packaging, save cost on shipping, and speed up delivery by transferring your goods to the warehouse closest to the delivery location.
Choose the right way to fulfill your orders based on your business budget but make sure you maintain a great fulfillment process.
Advertise on Amazon
Advertising is available to increase the visibility of your products. Use advertising as a marketing tool to tap into potential customers, drive traffic and increase Amazon sales. There are three types of ads on Amazon.
Amazon Sponsored Product Ads
Amazon Sponsored Product Ads are PPC (Paid-Per-Click) ads which means you only pay if the customer clicks on your ads. The ads are based on targeted keywords and normally appear on the top of the first result page. These ads are the most common method sellers use to drive sales. There are manual and automatic campaigns; automatic ads are the easiest to use, but manual ads allow more control of things like keyword selection, etc.
Amazon Headline Search Ads
These ads are based on the keywords too; they normally appear at the top of Amazon product searches. To use these ads, you should have at least three products and be registered in the Amazon Brand Registry.
Amazon Product Display Ads
Amazon product display ads normally appear on the product listing page; they're usually targeted based on shoppers' interest and products.
Get Customer Reviews

Customer reviews play a key role in shoppers' buying decisions. Continuously getting good customer reviews and displaying them to potential buyers is imperative to increase Amazon sales and build your brand and reputation. To display reviews, you have to figure out a way to encourage customers to leave authentic and helpful feedback on your product page.
You can write follow-up emails when you get the notification that your products have been delivered. Remember to tell the customer about the importance of his/her reviews.
Include a handwritten note in your product package to thank them for their order and ask for feedback. You can also use social media to remind people to leave their review on the Amazon product page.
Try to be transparent, honest, and open with your customers and remember to follow the Amazon rules to foster a healthy community free from fabricated or manipulated customer reviews.
Marketing outside Amazon
Increasing sales by marketing outside Amazon is not easy for sellers, but it's effective if done properly. There are several different platforms for you to market your business.
You can write blogs and utilize relevant videos to market your products on various platforms aligned with your products and industry. You can market on social media platforms such as Facebook, Instagram, Twitter, etc.
Get Influencer for Marketing
Customers are likely to buy products that are recommended by someone they trust which why brands use influencers to market their products. If you want to try this, you have to figure out which influencers are relevant to your products and contact them to discuss marketing cooperation.
Utilize A/B Test
A/B testing is a great way to test multiple ideas if you are unable to determine which one works for your business.
For instance, you have two different images of your product, and you don't know which one to use. An A/B test will help to figure out the best option; test them separately with the same group of people to find out which is the most popular.
Optimize for Mobile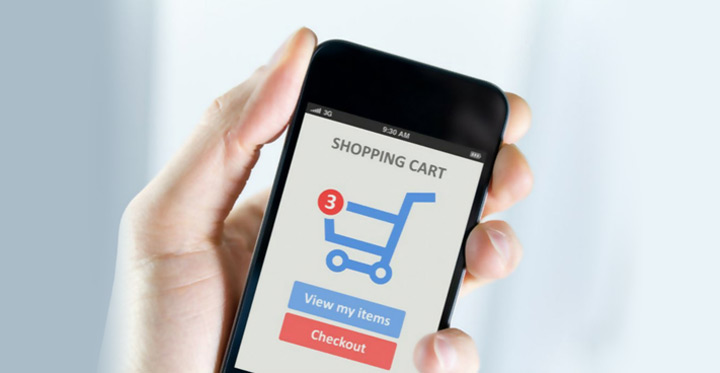 Increasingly people purchase on their mobile devices, so to deliver a pleasant shopping experience sellers have to optimize their products for mobile users.
How can you optimize for mobile? Given the size difference between mobile devices and laptops, you have to optimize image size and quality, font size and page listing format. Make sure your Amazon product page looks optimal on mobile phones or tablets.
Run Amazon Promotion
Running a promotion is another way that works well for increasing product visibility and boosting sales, helping you to reach your sales goal and deliver huge profits.
There are many different ways for you to provide special offerings to your customers; you can offer discounts such as money off promotion, free shipping, and the best deal promotions. For instance, you could offer free shipping if customers buy more than three products or spend at least $50 in your Amazon store. Offering coupons to your customers is another idea you can use to increase Amazon sales.
Automate Your Amazon Business
As a seller, you have to manage your product listings, orders, customer service, etc. There are loads of tasks you have to complete. Feel depressed? Fortunately, there is a wide variety of tools for you to make it easy to manage your business.
For instance, if you want to change your price to cope with the market competition; there are repricing tools that monitor the market and implement your pricing rules. If you want to reach your customers via email; you can use tools to automate feedback and customer reviews. These tools help you streamline your business process.
Adopt Bundling Sales
Bundling helps to differentiate your products from others, which is a great way to help you stand out. Bundling means putting two or more different but complementary products together. For instance, you sell a smartphone case, and you bundle it with a screen protector, and it's like you are creating a new product using items already for sale. Similar to bundling, multi-packing means you have to sell a pack of the same item. These methods are helpful to increase your overall price and increase Amazon sales.
Deliver Great Customer Service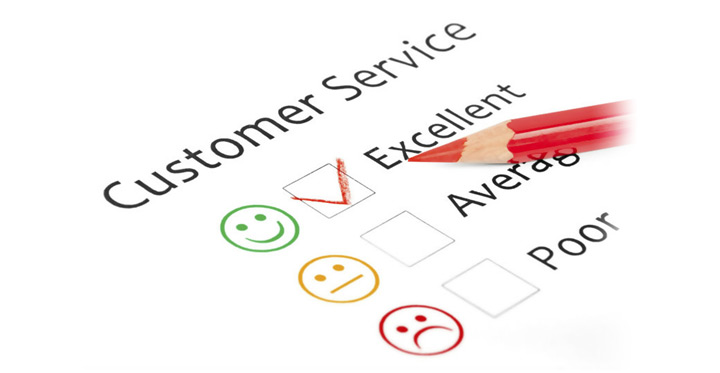 You cannot ignore customer service as it's intrinsic to your customer reviews, sales, and conversions. Your customer service will affect your Amazon ranking and sales. Amazon is a customer-focused platform that always puts customers first.
Great customer service means immediately responding to all inquiries, fast shipping, transparent buying process, and relevant policies. Remember to deliver against your promises to your customers. Customer service plays a far-reaching role in your business sales.
All in all, we hope you can find some helpful tips for your business. If possible, you can incorporate some of them into your business. They will bring you huge sales and profits. What are you waiting for? Now is the best time to start.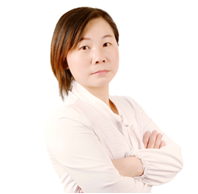 Sharline Shaw, the founder of a leelineSourcing.com, is an expert on Chinese export trade. With 10 years of experience in the field of sourcing in China, she is familiar with all relevant regulations and laws about China's exporting. She'd love to share her experience with people and has written many helpful articles.