//php the_post_thumbnail( 'post-thumbnail' ); ?>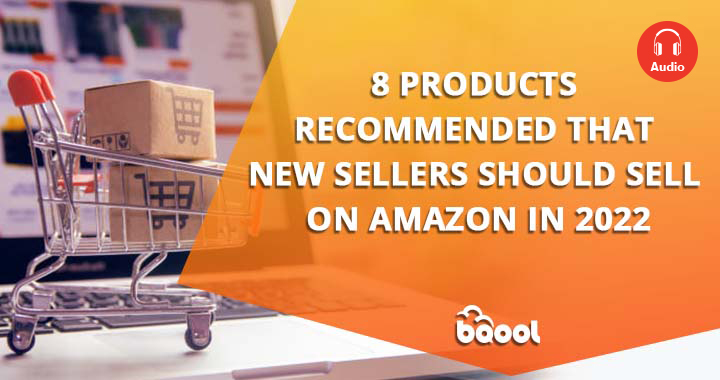 As a new seller on Amazon, it is not always easy to find what kind of products you can sell for profits. Amazon gives you the opportunity to sell different categories of products, so it is common for people to sell beauty products, pet accessories, clothing, sportwear, electronics…etc. The opportunities are limitless in these categories if you find the right niche and sell authorized products.
To help you determine which product(s) could fit your business and make a profit, we have prepared a list of promising items in 2022 that you can start selling right now.
Maximize your Exposure
Before starting to sell on Amazon, it is important to remember that you are in competition with other sellers that sell the same items as you and sometimes Amazon will join the competition too.
You may have started your research to determine which product(s) has a good potential on Amazon, but you have also found there are already a lot of sellers selling the exact same product that you considered selling and it could be very discouraging. Finding a unique product that is not selling yet on Amazon is impossible except if you are a brand owner.
That is why we recommend you search for your potential products using long-tail keywords that specify certain features or functionality that would fulfill a niche to narrow down your product search.
#Beauty Category
The opportunities in Beauty category are huge since beauty industry is one of the most lucrative industry in the world.
We suggest sellers who hope to make profits in this category to try selling natural products. Natural, chemical-free, cruelty free, organic, these attributes are generally attractive for customers who are more cautious about the production process and the impacts on the environment, that is why we suggest new sellers to explore this category with these types of products.
Loofah Sponge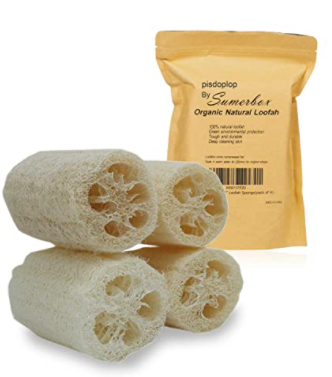 Average selling price: $5 – $20
Advantages: Ecofriendly alternatives and multipurpose item
The loofah sponge is very trendy. Cheap, vegetal, and good for the environment, loofah sponges can be used daily for personal hygiene or for washing dishes, they are ecofriendly alternatives to the plastic sponges.
Based on our research, loofah sponges are easy to source, you can find them in many retail stores such as Target, Walmart etc.
Press on Nails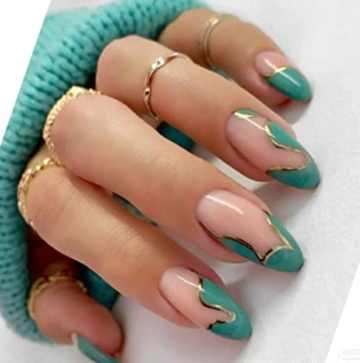 Average selling price: $10- $20
Advantages: Very trendy on the social media
Still in the Beauty product category, if you are not convinced by selling natural products, we recommend you sell products that are easy to source such as fake adhesive nails.
This fast and DIY manicure are very popular and cheap. One box cost around $10 with different sizes for each nail. Some press on nails could be reused, that all depends on the adhesive technique that the products used.
#Sport & Outdoors
Sport equipment products are popular on Amazon. Especially due to the constant lock down and social distancing, many people continue or start to work out from home.
Yoga Mats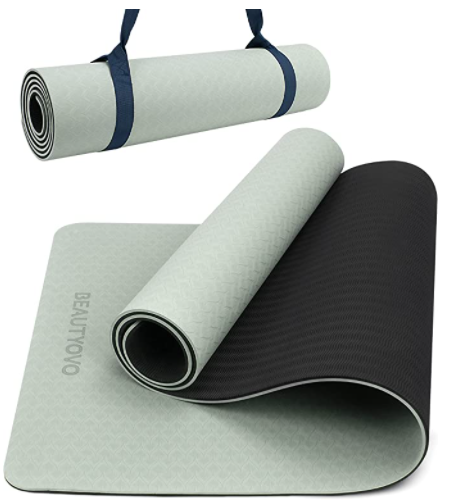 Average selling price: $20-30
Advantages: Popular, multipurpose item
If you are beginner on Amazon, selling yoga mats could be an option. Based on our observations, this product was very popular in 2021 and it still is in 2022.
Yoga mats are not only reserved for yoga practice but could be used for different physical exercises.
At the first sight, yoga mats seem to be saturated on Amazon, however you can still find many special characteristics like special design, dimension, material that will make your yoga mats stand out from potential competitors.
Finally, we suggest you try to source different models to maximize your exposure.

#Clothing, jewelry & shoes
Clothing category is always popular, and the advantage with this category is you can always find something to sell. Usually, most of sellers choose to sell apparels because it has a lot of different subcategories such as bohemian , vintage, BCBG, formal etc. You can always find something to sell in this category.
Knitwear Dress
According to vogue magazine, the trend for 2022 is the knitted dress. This item is very promising and in high demand. There are many different designs, materials, and styles.
You can easily find this type of apparel in retail stores. We used a software called BigCentral for tracking this product performance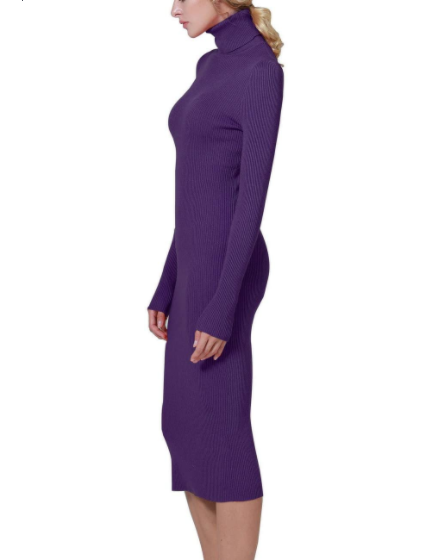 Average selling price: $5 – $20
Advantages: Trendy, different materials
Shapewear
Another niche that offers a lot of possibilities is shapewear.
This kind of undergarment is usually used for sculpting the body shape. They are very popular, and they come in different colors, designs, materials and support different parts of bodies.
Average selling price: $15 – $50
Advantages: Trendy, used for different purposes

#Electronics
This category is very popular too, if you are a reseller and especially if you are doing retail arbitrage, we suggest you focus your efforts on electronic accessories. They are easier to source and cost less to ship. In addition, a lot of these products are not brand restricted like Apple for instance.
Digital Pencil
We recommend you selling digital pencil or stylus for electronic devices. According to our research these are promising items. Based on our observations, the monthly sales revenue for this item is $93,807.40.
Digital pencils are easy to source and because they can be used on different devices (tablets, phone, e-reader) there is a higher probability to make profit with this kind of accessories.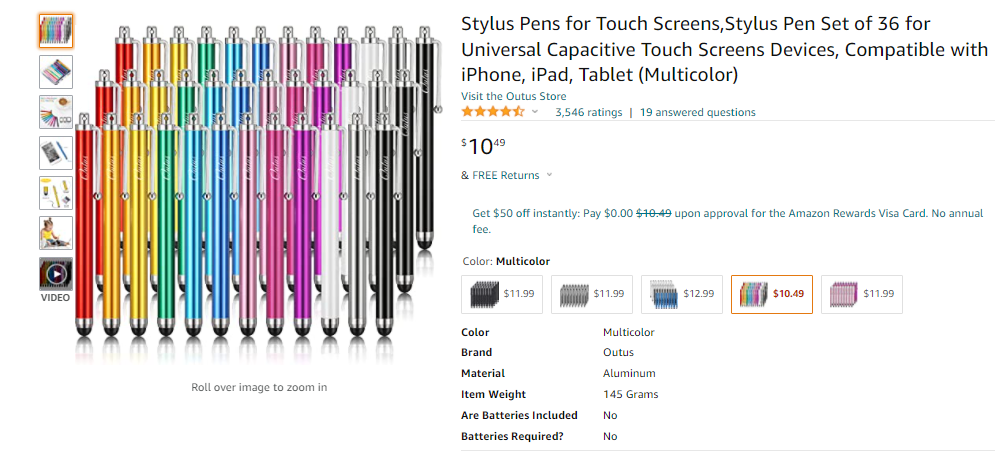 Average selling price: $5 – $20
Advantages: Easy to stock, multipurpose devices
Phone Gripper
Phone grippers are essential accessories for mobile phones or tablets. They enable users to have a better grip on their electronic devices.  You can find different shapes, colors, materials etc.
Finally, we analyzed the product potential with our BigTracker extension, and we conclude that Phone grippers become more popular as the size of mobile phones increase. A Phone Gripper's design is constantly evolving, and some of them have detachable parts that enable you to sell parts separately.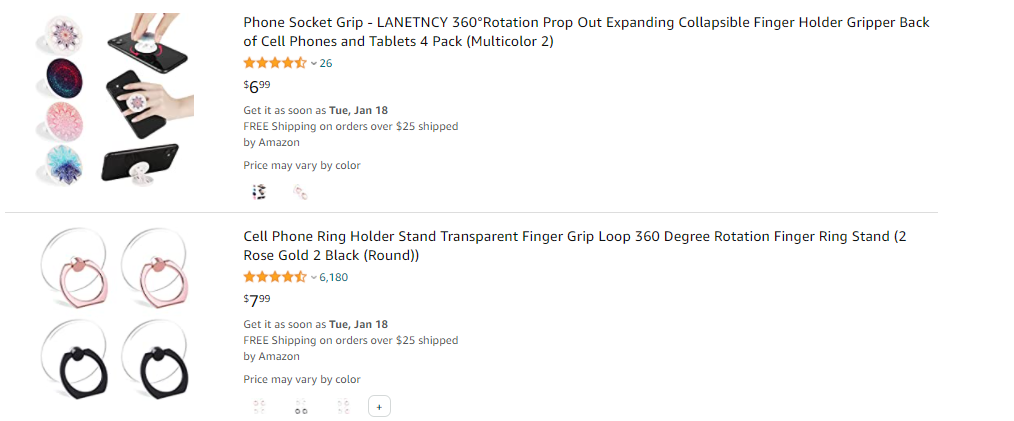 Average selling price: $10- $20
Advantages: Easy to source, detachable parts, innovative product

#Pet category
Pet category on Amazon offers a lot of advantages, you can sell a lot of items such as stuffed toys, dishes and even clothing. In the recent years, pet owners have increased interests in dressing their pets to protect them from cold weather and rain. During the pandemic, people stay at home more with their pets and this market has since boomed offering opportunities for new sellers.
Pet Clothes
We suggest you selling pet jacket if you are looking for a niche product in this category. As we said before this kind of product has different characteristic such as windproof, waterproof, reversible etc. that will meet some sellers' expectations.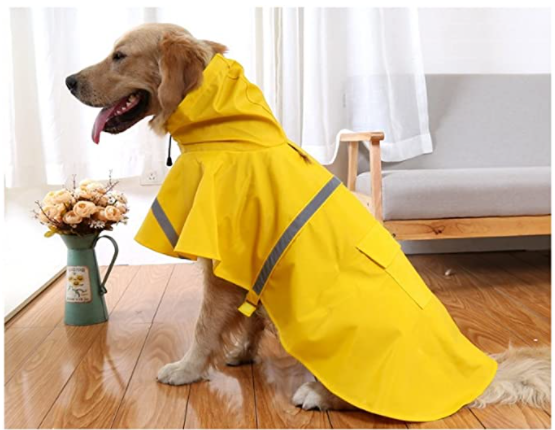 Average selling price: $15 – $35
Advantages: Easy to source, booming market
 Finding the right product on Amazon and starting to sell it could be difficult especially when you start your online business the first time. Keep in mind that Amazon is very competitive, but you can always pick any item to sell even at first sight. Do not give up too fast, be patient and observant about the market and the latest trends and we can guarantee you that you will find the right product for your online business.