//php the_post_thumbnail( 'post-thumbnail' ); ?>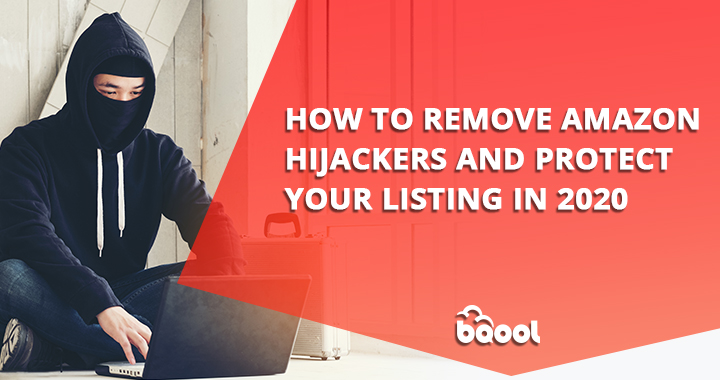 What are Amazon Hijackers? 
Imagine the horror of looking at your Amazon listing, only to see that a buyer has noted that when their product arrived, it looked nothing like the picture. Imagine seeing that the buyer has also stated that the item was a different color and that the dimensions didn't match up with those on the Amazon listing page. 
How has this happened? You've been selling this product on Amazon for over a year. Your sales have been growing and you have never had any issues like this before. Have you been hijacked? 
Amazon hijackers scout out Amazon product listings that are strong sellers and take them over to sell their own items. Your traffic is now going to the hijackers! 
How can you deal with this issue? Can you stop someone that you can't see and have never met? How long has this been going on and what can you do in the event of an Amazon hijacking? Although Amazon tries its best to prevent bad actors from gaining access to listings illegally, Amazon hijackers cause chaos every single day. With this in mind, Amazon sellers should always bear in mind the potential for hijacking and take relevant steps to prevent or mitigate the damage that Amazon hijackers can cause.
How to Remove Amazon Hijackers from Accessing your Listing
Just like traditional burglars, Amazon hijackers have perfected their techniques when it comes to taking over Amazon listings. A burglar alarm on the side of a building can often deter potential criminals from gaining entry, the same principle applies to online hijacking too. Take the following advice into consideration when safeguarding your Amazon listings.
Step 1. The first step is to make sure that you have been indeed hijacked.
When your private label item has been hijacked, you will see other sellers on the Amazon page as other buying options. Most of the time, they will sell for a cheaper price, thus stealing the Buy Box from you. You can periodically check your listings manually or use a third-party service that automatically notifies you when other sellers are on your listings. 
More often than not, Amazon sellers initially find out about their hijacking situation through a bad customer review. The customer usually assumes that they have been tricked into buying a substandard product. Don't let this customer walk away without making contact and rectifying the situation.
Respond to the review as soon as you can to let them know what has happened, explain the situation in simple terms as not to confuse the buyer. Ask the customer to contact you and offer to send them a genuine product at no extra cost.
Once the replacement item has been sent out to the customer you should ask for their opinion once more. See if they are willing to change their initial review. Although you can't force the buyer to change their review, if you are open and honest about the situation, most customers will understand.
Step 2. If you manage to uncover the identity of the Amazon hijackers, don't hesitate in making contact them directly.
You can obtain a legal Cease and Desist template by searching online, you can amend the template to fit your situation and sound more official. Send the Cease and Desist letter by mail if possible and always keep a copy for your records and record the date that you sent the correspondence.
Step 3. Cease and Desist can often stop the Amazon hijackers on their tracks. However, if this type of correspondence doesn't work for you, the next step is to contact Amazon directly.
Make sure you take your time and be as clear as possible when writing your email, give as much information as you possibly can. The information that you give should include dates such as when you started selling the item and when you noticed that something wasn't right etc. Make sure you attach as much evidence as you can (customer photos, email correspondence with the apparent hijackers and screenshots). Having photographic evidence can certainly assist you in proving that you are the original creator of the listing.
Step 4. To help your case with Amazon more, you should also consider buying the product from the seller. 
You can buy all the stock they have if it's not hundreds. You can ask for a refund later for counterfeit items. By doing this, you can accomplish two things: prevent them from selling more and analyze the product for proof that it is indeed fake. Take pictures and you can also leave bad Feedback for the seller. What if the product is actually your own product? It means the seller probably bought it from you during a promotion. You cannot prevent this from happening, but this means that they have only a few in stock and the issue will not repeat. You can also check if the hijacker bought your product with Prime benefits since it is forbidden by Amazon's Terms of Service to use Prime benefits to purchase a product and then resell it on Amazon. If that's the case, you can report them and their account will be probably suspended. 
So, we've seen what to do when you already discovered you've been hijacked, but what can you do to prevent this from happening again? 
The first step of differentiating your generic products from the competitors is to add your own spin and logo on the product and packaging, so it becomes unique. You should also brand your products and turn a private label.
Make your Product or Packaging Different
It could be a little too late for you to start doing this, but if you're just starting to sell on Amazon, or you're going to begin offering a different product through your existing listing, think about how to differentiate your item from the "turn-key" product that everyone else is selling.
If you're going to order a product that is easily accessible to anyone else that is looking to also sell that item, Amazon hijackers will find it easy to imitate that product with a cheaper version. Think of a way to set your item apart by offering it as part of a package or bundle. You could also look at selling your item with an added accessory.
If you can't make your product different, try making the packaging different instead. Hijackers will find it more difficult to copy or mimic if you make your packaging easily recognizable for your brand. By implementing this strategy, your customers will also find it easier to distinguish between your packaging and a knock-off version. Amazon's Frustration-Free Packaging is made of 100% recyclable materials, it was designed primarily to eliminate the use of excessive packaging and to avoid waste wherever possible. The packaging is extremely difficult for hijackers to copy due to Amazon labeling it with their own official stamp. You can find out more about the packaging here.
Create Your Own Website
You can also consider creating a website for your own brand. It should be an e-commerce channel where it is possible to purchase your products, so it will be easier to prove you really own the brand since you will use the same SKUs that you have used on Amazon.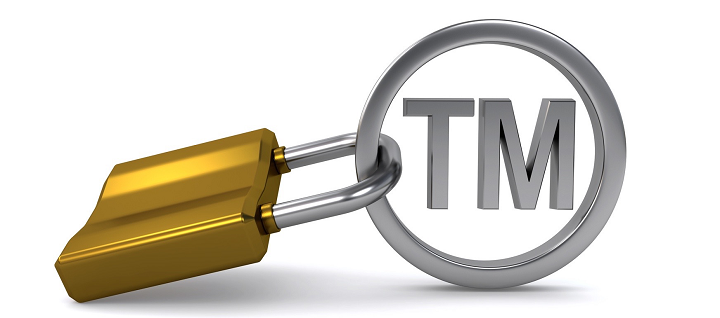 Brand Your Products
Most importantly, you should trademark your brand, so you will have a legal status for protecting yourself from counterfeits. Amazon will not recognize your brand as proprietary simply because you have invented a brand name. Having your brand name registered as a legal trademark will certainly help to protect you.
Make sure that you register your trademarked brand with Amazon. You can register your trademarked brand with Amazon here.
Registering your brand with Amazon won't necessarily stop other sellers from selling your product. It does, however, lock your product listing information exclusively to your brand. This makes it much more difficult for your listing to be hijacked and for its content to be altered. Please also note that the only part of your listing info that is not protected after registering your brand with Amazon is the product images component.
From 2019, Amazon offers 3 solutions that help protect intellectual property rights:
IP Accelerator: help emerging brands obtain trademarks by connecting them with a curated network of trusted IP law firm. 
Amazon Project Zero: Powered by Amazon's machine learning, it uses automated protections to continuously scan the stores and remove suspected counterfeits. It even allows sellers to remove counterfeits themselves. 
Transparency: a product serialization service that helps identify individual units and proactively prevent counterfeits thanks to a secure, unique, alphanumeric code to every product unit.  
Conclusion 
Hijackers can potentially cause serious damage to your Amazon business. Make sure that you have a strategy in place to deal with the situation should it happen to you. The tips that we have mentioned might not stop a hijacker, but following the advice could certainly help you to prepare. 
This blog post was originally published in June 2018 and was updated in March 2020 due to product updates or Amazon policy changes.