//php the_post_thumbnail( 'post-thumbnail' ); ?>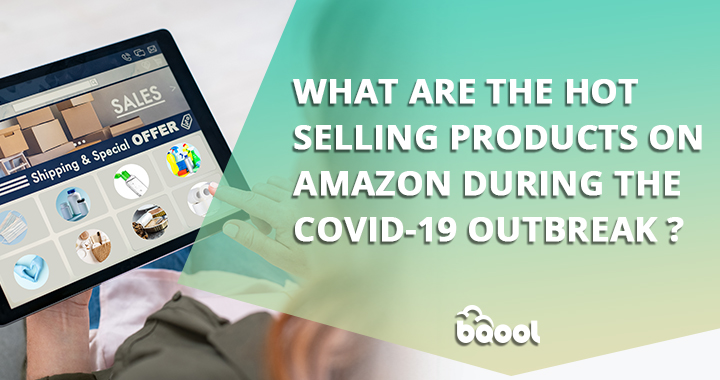 The very fact that the world may face another pandemic in the near future would surprise many just a year ago. New viruses appear daily as well as the existing ones continue mutating. However, none of them created a threat similar to the one the world had been going through in 1918. Since the situation is changing every day with countries banning travel and closing their borders, online stores such as Amazon also take proactive measures to tackle the outbreak.
Amazon has decided to limit its non-essential shipments in response to increased online shopping. Instead, it intensifies the processing of orders of certain types of products that can be useful during the pandemic. Thus, it prioritized the reception, restocking, and delivery of the most hot-selling products essential for Amazon shoppers.
The list of Amazon products that hiked in demand are the following:
Face Masks
Given the fact, that many countries have banned people from going to public places without facemasks, the need for such products increased. People started ordering them in large quantities that resulted in a financial incentive for third-party sellers to raise their prices. Such sellers were identified, and their accounts suspended.
However, there is still a growing need for such types of stocks and Amazon tries to deal with the problem by encouraging new and existing sellers to supply facemasks in larger quantities.
Hand Sanitizers
The second most popular item on Amazon during the COVID-19 outbreak is hand sanitizers. Since the WHO confirmed that liquids containing alcohol are effective in tackling the virus, people started buying tons of hand sanitizers.
The third-party sellers were also tempted to make a fortune on this peak. The Amazon team who advocated against any speculation on the most essential goods immediately combated this attempt.
Respirators
Those who did not believe that facemasks like ones worn by medical workers can prevent the spread of COVID-19 decided to go further and started buying respirators or N95 masks. They indeed guarantee better protection against viruses that travel through mouth and nose. However, COVID-19 can also spread through the eyes and other mucous membranes.
Household Chemistry
Since many people were requested to stay at home and observe quarantine measures, many of them found themselves in need of proper hygiene goods. The sales of dishwasher detergents, washing powder, house sanitizers, and other detergents also went up.
Such essential goods are delivered by the Amazon logistics services on a prioritized basis to make sure that people can arrange a safe and clean environment without leaving the house.
Medical Supplies and Dietary Supplements
Those medical supplies that are authorized to sell on Amazon also face increased demand. People choose for such goods to be delivered to their doors. They do not want to wait in lines, having to contact with other people. In addition, a younger generation can take care of their parents and elder relatives by ordering such a door-to-door delivery of the most essential medical supplies.
Household Staples        
Also, many people, especially the elderly and other most vulnerable populations, rely on Amazon's delivery of household staples. To meet this growing demand, Amazon decided to terminate the delivery of non-essential goods. Sellers offering such products are suspended and their accounts locked.
Baby Products
Special nutrition for babies as well as diapers, napkins, baby personal care products, and other similar categories are also among the most hot-selling products on Amazon. Their company's position is to continue delivering them during the isolation and quarantine period to make sure people staying at home receive all necessary supplies.
Beauty and Personal Care
Obviously, during the time of the pandemic, the need for personal care products also increases. Such products also ranked as the most hot-selling ones. Amazon decided to prioritize these goods too to make sure people have enough stocks to care about personal hygiene.
Pet Supplies
Products for pets are also in high demand. Elderly customers usually have pets to care about, so their pandemic supplies should necessarily include such things as pet food and care. Amazon is shipping these goods on time, having prioritized them among many others.
Final Words
Many Amazon sellers plan ahead and equip their business with the resources and right inventory to ride the buying trends with a product research tool to collect product information and sales data to quickly come up with product ideas during this difficult time.
The aforementioned goods are the ones that people are buying in large quantities. These categories are prioritized and are delivered by the company ahead of time. All speculations with prices are tracked to make sure that sellers do not use the situation to their benefit.
Author Bio
Nicole Cowart is a freelance writer with several years of experience in journalism who works for a great website offering academic writing services to students. She analyzed the global situation with supplies and presented her independent research on online sales during the COVID-19 outbreak. In this article, she briefly explains what products are in particular demand now using the example of Amazon.