//php the_post_thumbnail( 'post-thumbnail' ); ?>

Item Under Review? What Should You do?
Have you ever encountered this problem "Item Under Review" on your Amazon product page? If you receive this notice, it means the item is being investigated by Amazon. There is a couple reasons why this incident may occur.

What causes this problem?
A high product return rate is the most common reason for an item being reviewed. Another common cause for "Item Under Review" is when buyers complained about your product doesn't match the description or the product quality is below they expected directly to Amazon.
How does this impact your listing?
In general, the product is still available for sale under review, and the product ranking and the product page traffic would not be affected immediately. However, this warning message displaying on your product page could lose consumer trust that may lead to a lower conversion rate and consequently cause sales and rank drop.
How can you solve this problem? How long does it take to reactivate?
You can reach out to Amazon seller support for a solution. It usually takes 3-7 days for the whole Item Under Review process. Amazon would first suspend a listing and then investigate the listing for any potential issue before reactivating it. According to most sellers' experience, for Amazon reactivating a listing usually would take about 3 days. But sellers can do something to minimize its negative impact on your product sales and ranking. For example, you can consider offering some discounts or running a promotion to stimulate sales, this will help to maintain the sales performance of the item under review.
Here's is how you should contact Amazon Support on Item Under Review issue: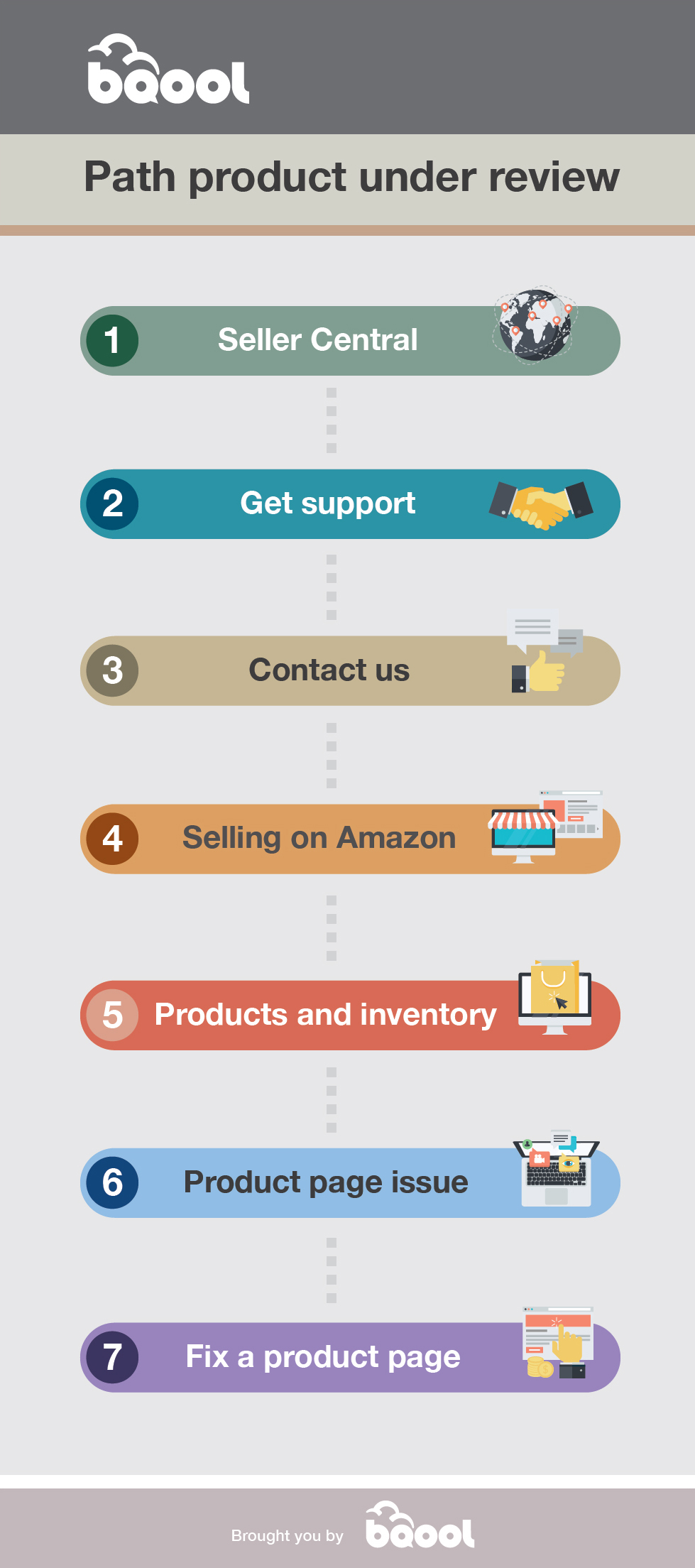 We hope you find this article useful and if you'd like to share your methods dealing with Item Under Review, leave a comment and let us know!