//php the_post_thumbnail( 'post-thumbnail' ); ?>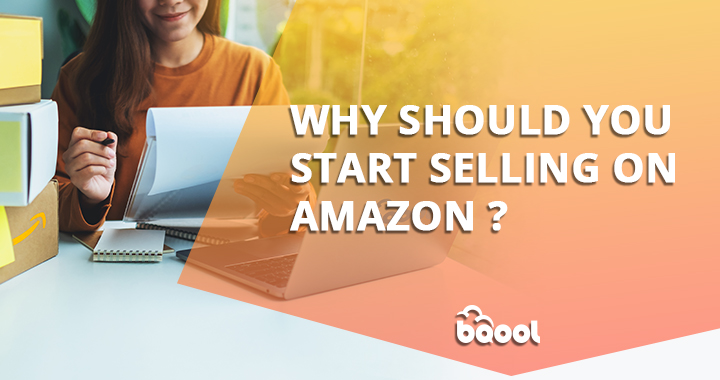 Recently, due to the post pandemic situation, a lot of workers in the United States have decided to resign their 9 to 5 shift jobs to seek for better salaries and improve their working conditions. The movement called "the great resignation" started to become very prominent in August but till now we do not have enough data to know the real numbers of people who have quitted their position.
if you are considering becoming an eCommerce seller or expand your current business to the online marketplaces, there are lots of opportunities to join one of the most dynamic online marketplaces in the whole world. Selling on Amazon can enable you to find new customers, increase your brand awareness and expand your brand internationally.
If you are hesitant to sell on an eCommerce platform and do not know if starting an online business on Amazon is worth a shot, today BQool gives you 6 good reasons to start selling on Amazon.
I. Supports Many Business Models on Amazon 
First thing you must do, is to decide your business strategies on Amazon. The platform provides opportunities for sellers to adopt many selling tactics with different goals. All selling's tactics have their advantages, here are some examples:
Wholesale: Buying products in bulk directly from a brand or from distributors with extra stock to sell on Amazon
Private Label: You can create your own product label/brand.
Dropshipping: this business plan orders fulfillment option that allows ecommerce businesses to outsource procuring, storing, and shipping products to a third party.
Reselling/Arbitrage: this selling tactic consists of going to retail stores to find discounted items, then to purchase these items and resell them on Amazon.
Handmade: this selling plan is designed for people who are creators.

II. Brand Reputation
Despite all the critics that you might have heard about Amazon ethical values, Amazon is one of the most popular eCommerce platforms in the world. Customers love it and trust it. Because over the year Amazon worked to shape the most customers centric company and succeeded to provide a reputable customer service, that is why a lot of consumers feel safe and valued when they purchase on the platform. As a seller, you can take advantage of Amazon's reputation to easily find shoppers without spending a lot of time and effort on developing customer relationships.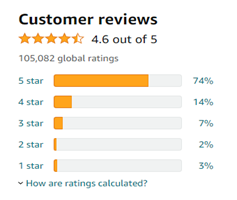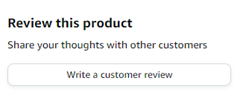 As a seller, you can leverage the customers reviews system to build your online business reputation and attract more potential customers. Because customers know their opinions are valuable on Amazon, the Amazon review system is highly regarded by shoppers. You must keep in mind the importance of customers experience. Be patient and understanding with your customers and they will be very appreciative in return by giving you reviews.
Be careful with customer reviews, it could be double-edged sword. It can bring a lot of positive as well as negative results. If you want to learn more about how to get customer reviews, we invite you to read this article. If you are looking for improving your customer service, you can check  How to Improve Customer Service and Avoid Suspension?.
III. Fast to Set Up
Another advantage to sell on Amazon is that you do not need to build your website to start your online business. After you put your listings on Amazon, the platform can handle the website traffic for you and the fulfillment if you use FBA program. You do need to worry about the logistic network or delivery process while Amazon takes care of that part.
IV. FBA (Fulfilled by Amazon) Program
This is actually a very big advantage when you start to sell on Amazon (we recommend you this option). Amazon deals with the whole logistic part, while you can just focus on the sales and sourcing.
How does it work?
Sellers who have enrolled in the FBA program can send their inventory to Amazon warehouse then Amazon will take care of the inventory and handle all shipping and customer service process such as returns.
If you choose the FBA programs, you do not need to worry about the shipping service and potential risks of damaged products that might occur during the shipping because Amazon takes responsibility of the shipping and logistics. Choosing FBA program is a good way to keep you safe from negative feedback.
If you want to learn more about FBA fees including storage fees, you can check this page.
V. Selling on Global Marketplaces
Generally, your first intention when you join Amazon as a seller is to sell your products locally, in your region or country. Amazon enables you to extend your business to international marketplaces. Indeed, the eCommerce platform covers 16 marketplaces that gives you the opportunity to reach international clients and as a result, increase your profit. Thanks to the global selling, you can grow faster and sell during different peak seasons in other countries. You can check all the available markets to have an idea what and how customers shop on Amazon around the world.

VI. Amazon Prime Customers
Amazon prime is quite popular, and customers have the reputation to be the best. Indeed, with more than 200 million of users, they represent another level of customers: Premium ones. It means these customers usually spend more time on Amazon and buy more often than regular non-members. Finally, Prime members are prone to buy Prime-eligible products offered by FBA sellers like you.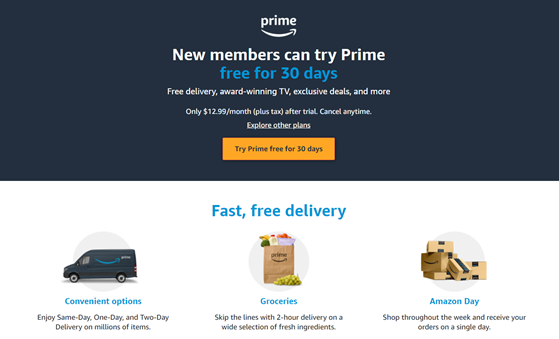 Selling on Amazon gives a lot of advantages; however, it goes without saying if you want to have a successful online business, especially if you start from zero, you must understand the selling basics on Amazon first. Because Amazon offers a lot of convenience and flexibility to third party sellers, a lot of people tend to forget they need a little bit of time to learn how to sell on Amazon.
There is no need to rush to sell on Amazon now. We encourage you to take your time to set up your business, you can watch the seller university videos to learn how to sell on Amazon because preparation is the key of being successful on eCommerce platform.