//php the_post_thumbnail( 'post-thumbnail' ); ?>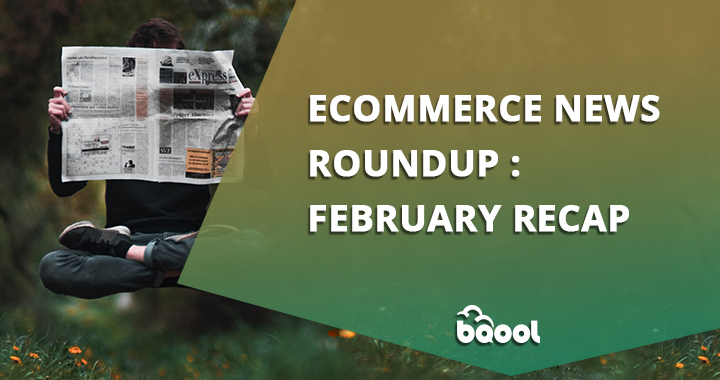 The novel coronavirus does not only affect humans but also affect global economic growth. As an Amazon seller, you should keep an eye on the latest developments and the Amazon policies to minimize the damage it may have on yourselves and your businesses. Here is an overview of the past month's top Amazon news stories.
Amazon sellers struggle to keep products in stock amid coronavirus outbreak
Some Amazon sellers say their inventory is running low and factory closures in China mean they may not be able to restock products. If products run out, Amazon's ranking algorithms may demote their listings from search results.
Amazon is aware that the Novel Coronavirus and related actions are impacting millions of individuals around the world. If your business operations may be impacted, Amazon recommends taking precautions to protect your Amazon seller account health. These precautions may include canceling previously placed orders that you are no longer able to fulfill, placing your account in vacation status, or taking additional steps to manage your inventory. You can learn more on relevant Help pages in Seller Central:
Order cancellations

Listing status for vacations, holidays, and other absences

Update your listings from the Manage Inventory page
If your performance metrics have been impacted by this event, please include a brief description of how your business was impacted when you respond to the relevant performance notification in Seller Central. Amazon will consider this unforeseen event when they evaluate your account's recent performance.
Amazon Removing Fake Products 'Killing' Coronavirus
Amazon will no longer allow third-party merchants to advertise products claiming to treat or cure the coronavirus, CNBC reports. False information continues to spread on social media, and it appears the same has occurred on amazon. Now, Amazon's immediate action includes pulling all listings for these products to protect consumers. The listings target fearful consumers through deceptive language. Sellers describe their cleansers, surgical face masks, and sprays as capable of 'killing' the coronavirus and, in some listings, they go as far as name-dropping well-respected agencies such as the World Health Organization and the Centers for Disease Control.
Introducing thermal printing for FBA shipping labels
On December 18, 2019, Amazon launched support for printing shipping labels on thermal paper for Fulfillment by Amazon (FBA) sellers in North America. You now have the option to print FBA box and pallet labels using the thermal printing format (4 x 6 inches) when you create shipments to Amazon fulfillment centers.
Why is FBA launching this?
Previously, FBA supported only the US letter format (8.5 x 11 inches) for printing boxes and pallet labels. The format requires some additional handling since multiple labels are printed on the same page and you have cut out the individual labels.
Thermal printing allows you to print labels individually. This simplifies handling, improves label readability, and makes it easier to match labels to the correct boxes and pallets.
To learn more, see Shipping Label Requirements.

Get greater visibility on customer returns and learn about free replacements
Amazon shared two ways to help delight customers and grow their business: the customer returns tool and free replacements for customers.
Customer returns tool


Amazon has added a tool to the FBA customer returns report page to give you greater visibility into reimbursements and customer returns. To quickly see whether you've been reimbursed, if you qualify for reimbursement, or if Amazon is still waiting for a customer return to evaluate:
Go to the

FBA customer returns report

In the Important Message section, click input the order ID here to access the tool

Enter a Customer order ID to check your reimbursement status
Important: Before requesting a reimbursement, review the FBA customer returns policy.
Amazon free replacements


Sometimes customers want a replacement for an item rather than just return it. With Amazon free replacements, customers can opt for a free replacement instead of waiting for a refund and then buying the same item again. Amazon ships an identical item (if available) from your inventory when a free replacement is requested.
Note that when a customer chooses a free replacement, you will see the item deducted from your inventory and a sale for $0 on your Customer Shipment Sales and Payments reports.

The customer has 30 days to return the unit (if possible), or they could be charged. Once the original unit is returned to Amazon, Amazon will evaluate it. If eligible for reimbursement, you will be reimbursed within 45 days of the customer replacement request.
US FBA and referral fee changes – February 18, 2020
As announced in December, US FBA and referral fee changes go into effect on February 18, 2020, except where otherwise noted. For complete details, visit amazon.com/selling-fee-changes.
Who's responsible for what you buy on Amazon? A court is about to decide
When you buy something defective or damaged from a third-party seller on Amazon, who's responsible for what you buy on Amazon? 
David Wilk, a lawyer in Williamsport, Pennsylvania, his client Heather Oberdorf bought a collar for her dog five years ago. She was blinded in one eye when she says a faulty dog collar broke and caused her retractable dog leash to recoil and hit her face and glasses. She had bought that dog collar from a third-party seller on Amazon, called the Furry Gang, which neither she nor Amazon has been able to locate, despite what Wilk described as "extensive efforts."
US courts have routinely held that Amazon is not liable for defects or intellectual property issues related to these third-party sales, viewing Amazon as a platform that connects buyers and sellers. Court has held that plaintiffs seeking damages must sue the third-party seller directly. 
The original appeals court decision in Oberdorf v. Amazon was a significant departure from previous rulings. In their 2019 opinion, two of the three judges on the panel ruled Amazon was liable under Pennsylvania law as the seller of the dog collar that injured Oberdorf. (Click the headline to read the full story.)
Get the latest eCommerce news and Amazon seller tips at blog.bqool.com. Subscribe for updates!