//php the_post_thumbnail( 'post-thumbnail' ); ?>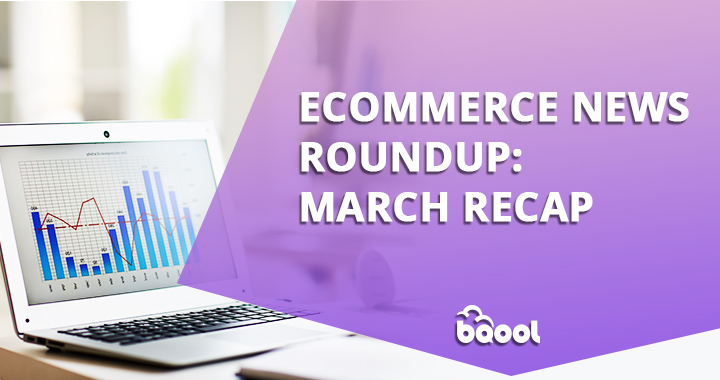 We've provided an overview of some of the past month's important Amazon news. Check out Amazon's latest moves and headlines below.
The New Policy Added to Dispose of Unsuitable Goods
Amazon has added the unsuitable inventory investigations policy to their program policies, and the policy takes effect on March 19, 2021.
Under the new policy, if Amazon suspects that sellers may have been engaged in the sale of counterfeit products or other illegal goods, Amazon will require additional information about the affected Fulfillment by Amazon (FBA) inventory. If sellers do not provide the requested information, or Amazon investigates and finds that the inventory constitutes unsuitable units, the company will dispose of it.
Amazon Offering VAT Service Free for the First Year
If your business is outside of the EU, you can now use VAT Services on Amazon to choose your tax service provider for VAT registration and filing. Amazon gives you a free subscription for one year. The limited-time promotion is valid through April 30, 2021. You can also obtain a UK and/or an EU EORI number FREE of charge.
When you register, you will see the default tax service provider assigned with an option to change the assigned partner. Select the option to "Change Tax Partner" and you will see all available tax service providers. You can choose your preferred partner and click "Agree and Continue" to proceed.
Note: Free EORI service is provided by your tax service provider. Your tax service provider will also determine the appropriate country in the EU to apply for an EU EORI number.
You will need to log in through your EU Seller Central Account in order to receive this offer.
New Amazon Returnless Refunds and Replacement for Seller-fulfilled Returns
Amazon introduced returnless and free replacements as an option for eligible items as part of their Prepaid Return Label program, starting April 15, 2021. 
In addition to the option to request a refund for an item that is damaged, defective, or different from what was ordered, customers now have the option to ask for a replacement product. This can preserve your sale and not turn the transaction into a refund. Customers will continue to receive prepaid return labels for their items, regardless of whether they request a replacement or refund.
Under the free replacements program, the customer has seven days to return the original item. Amazon will notify sellers to send a replacement when receiving confirmation of the customer's return by scanning the prepaid return label. 
For more information on free replacements for seller-fulfilled returns, visit Replacements for seller-fulfilled orders.
Introducing Product Documents Program
Brand owners can now upload product documents like installation manuals, compatibility guides, and troubleshooting guides to the product detail pages. Customers will benefit from this content pre-purchase to make shopping decisions and post-purchase to make the most of the products that they buy.
Brands can reduce customer service calls and product returns and increase customer satisfaction via this program, which is free and open to all brand owners.
If you are a brand owner, you can now get started to upload documents.
British Columbia Sales Tax (PST) Collection on Digital Services to begin April 1, 2021 for British Columbia Residents
Subject to certain conditions, the Government of British Columbia requires non-resident companies providing certain digital goods and services to collect PST at a rate of 7% on these services when they are provided to British Columbia residents. In this context, digital services provided by Amazon include Selling on Amazon fees (listing/referral services) and subscription fees.
The PST will apply regardless of whether you are a Business or an individual Seller, and from April 1, 2021, Amazon is required to calculate, collect, and remit 7% PST on your Selling fees to British Columbia Government.
Get the latest eCommerce news and Amazon seller tips at blog.bqool.com. Subscribe for updates!