//php the_post_thumbnail( 'post-thumbnail' ); ?>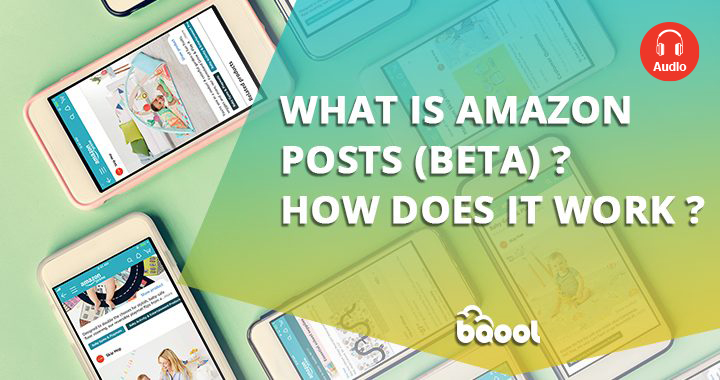 The Internet on mobile has changed the way consumers perceive brands as well as purchase goods today. More and more buyers would utilize the online social platform to know more about a brand or product. This is why social commerce and social network advertising have played major roles in promoting businesses and they are now the most talked-about practices, where consumers can make purchases directly on a social media page of a brand or retailer.
Amazon sellers always try to find the best marketing tactics to drive traffic to generate sales, improve ranking, and enable them to build a lasting brand. You drive internal traffic via Amazon PPC and external traffic via Facebook ads or Google AdWords. 
The success of promoting brands and products on social media has caught Amazon's attention, so they have introduced a feature called Amazon Posts since 2019. Sellers can use this tool to create curated photos to showcase their products to inspire shoppers with your brand's story. If you haven't used it yet, now's a good time to explore and try it.

Amazon Posts (Beta)
"Amazon Posts is a new browse and discovery experience on Amazon focused on brand-shopping." "Posts help shoppers discover new products and see what's new from brands by browsing feeds of brand-curated content."  The function of Amazon Posts is similar to social media feed, and its carousel ad format combines multiple images and texts into a single ad. When tapping on a post, it takes shoppers into a feed. 
Where do Amazon Posts appear?
Where do your customers find Amazon Posts on the Amazon website? There are several places where your customers can view Posts while using the Amazon mobile app or browse Amazon's site on your mobile browser. Posts are located at the following places:
Product page carousel: It displays between the Deals related to this item and the Questions section on your product detail page, which customers can scroll horizontally and may contain your competitors' Posts as well.

Related posts feeds: When you click on Amazon Post, it will bring you to a vertical feed of related posts, where customers can discover more about your products, as well as other brands.

Category-based feeds:

Below the post, you can see some category tags

assigned by Amazon

. Customers can click on the tag to explore the specific category-based feeds for products similar to the post.

Brand feed: It's where you can deliver your unique brand stories and post content about your entire product line.

Why should you sign up for Amazon Posts?
If you already have experienced establishing pages about your brand on a social network site, setting up Amazon Posts will be a piece of cake for you since the process of setting it up is like what you're doing on Facebook or Instagram.
Unique content can draw attention to your products and help you stand out. You can post creative and useful product-focus content which can be a marketing stimulus to persuade shoppers to buy from you on Amazon.
You can measure the effectiveness of your content based on user engagement metrics such as views, clicks, and clickthrough rates.
Best of all, Amazon Posts is currently free to participate in.
How to get started?
Amazon Posts beta is currently available only to vendors or sellers who have enrolled in Amazon Brand Registry with a US Amazon Store. If you meet the above criteria, you can participate in Amazon Posts beta by following the steps below:
Visit posts.amazon.com and sign-in using your advertising console credentials

Create your profile by verifying your brand name and uploading your brand's logo

Start creating posts by uploading images, writing captions, and tagging related products
How to create a successful Amazon Posts?
It takes a lot of time and effort to build a successful social media presence. But here on Amazon, the shoppable posts are more likely to turn leads into sales in an instant.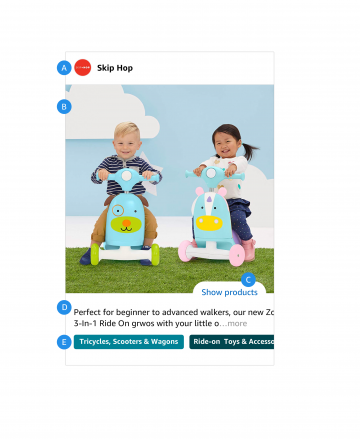 Here are some essentials and actionable tips you need to know to nail your Amazon Posts:
Posting several times a day – The more frequently you post, the more people you reach.

Repurpose content across different social media channels – You can reuse the posts that you already used for Facebook, Instagram, or

any other social media channels

to save time on creating posts multiple times a day.

Use high-quality and appealing images – Keep posting creative and compelling content to increase engagement. Good visual content is a must. 

Provoke interest with your caption – The caption text for a post can include up to 2,200 characters, and only the first two lines of the caption will be displayed by default. A post with an image can be accompanied by a strong caption to entice readers into reading the rest of your text.

Measure the performance – Keep experimenting with small changes to improve performance by checking your Amazon Posts metrics. Once you find your best-performing posts, you can follow this success template to keep up the good work.
Conclusion
Using Amazon Posts definitely has its advantages to your brand, but you can weigh up the pros and cons before you decide whether to use it or not. But you don't have any good reason why you shouldn't use it, especially because it's free now. There are other ways to boost your listing visibility, such as collecting reviews. Why not try BQool BigCentral to get more reviews with its review request automation tool.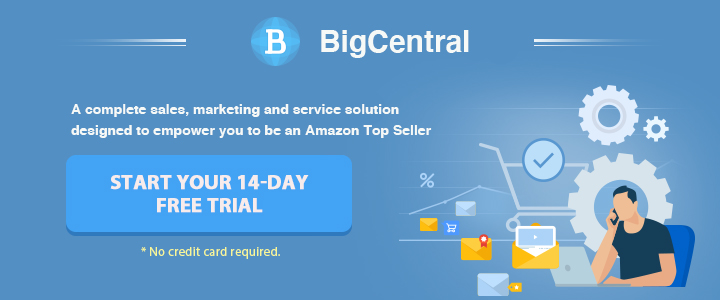 This blog post was originally published in December 2019 and was updated in April 2021 due to product updates or Amazon policy changes.