//php the_post_thumbnail( 'post-thumbnail' ); ?>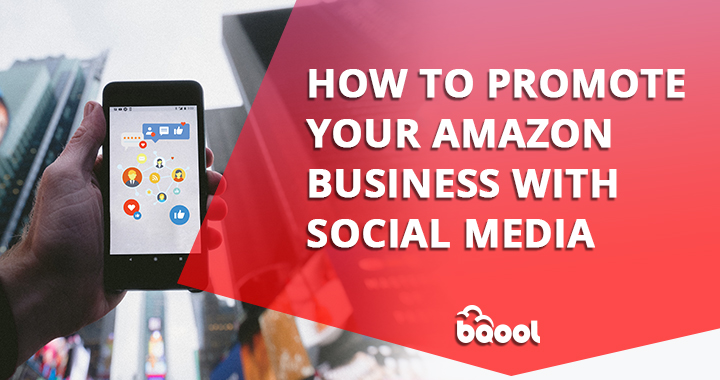 Social media has brought effective marketing opportunities for many businesses. Online businesses especially benefit from this type of marketing. Just consider that 3.2 billion people worldwide use social media platforms. That's 42% of the world's population. Since the popularity of social media is only going up (366 million new people started using social media in the past year), social media marketing will become the main method of online promotion.
Since Amazon is a highly competitive and popular eCommerce platform, you need to give your best effort in order to turn your business into a success. Social media attracts the users' attention to your Amazon business and increases your sales as well. Go one step further from writing product descriptions and optimizing titles and make social media a part of your marketing team.
If you are ready to embrace social media marketing, the following tips will clarify how you need to approach this process.
#1 – Decide on the Social Media Platforms You'll Use
As you know, there is more than one social media platform you can use for marketing purposes. The first step in social media marketing is to decide which channels you want to use.
Facebook and Instagram are definitely the most popular choices. However, some use Twitter, Pinterest, or even Snapchat for marketing.
Running a marketing campaign on every single social media platform can be challenging. Pick one social media platform, or two the most.
What will help you decide which social media is the right fit for your Amazon business is by analyzing your target audience.
For example, the majority of Facebook users have between 18 to 49 years, Instagram leans more towards a younger audience and 72% of Instagram users are 13-17-year-olds.
Consider your audience's demographics and interests when choosing social media platforms. You can easily find key demographics for each social media online such as the following: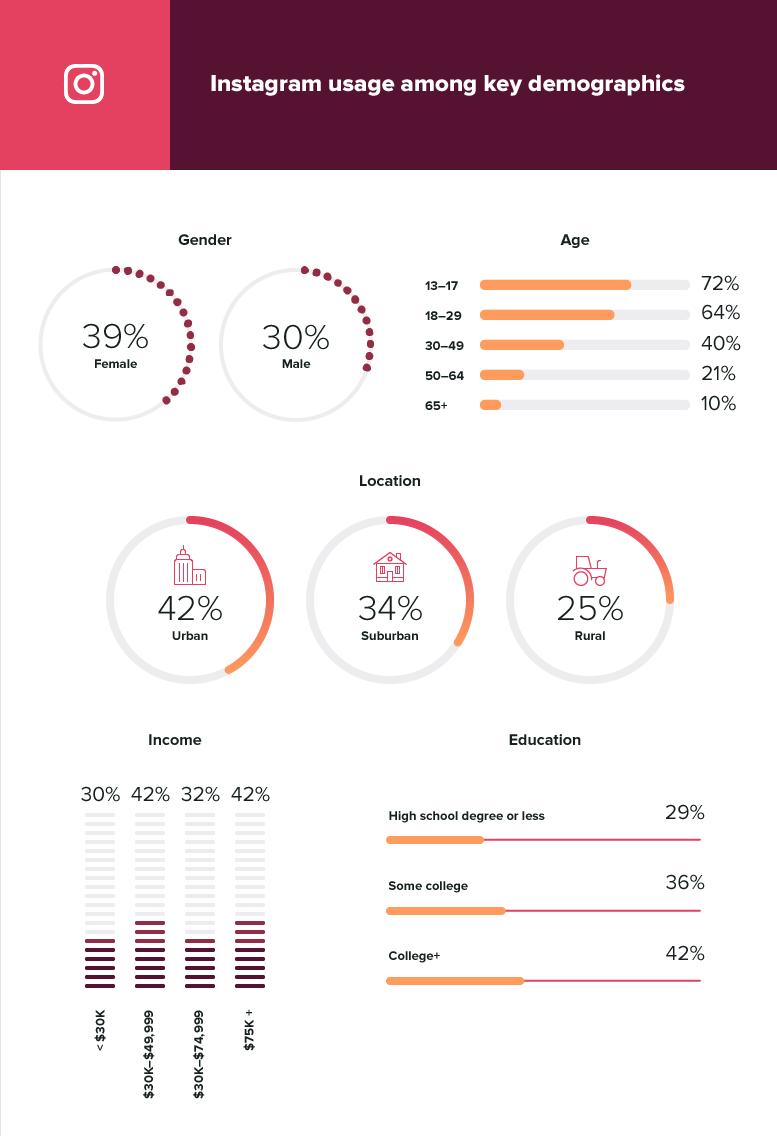 #2 – Pay Attention to the Profile's Bio
The first thing the users will see when they enter your profile is your bio. Whether that is the informational page on Facebook or the bio segment on Instagram, it needs to contain the information about your business.
The most important element of bio is the link to your Amazon business. If someone likes your posts, you should make it accessible to them to head to your Amazon page.
Additionally, you can craft a short but clear description of what your business sells.
#3 – Create and Publish High-Quality Content
Posting content on social media can seem like a piece of cake at first, but if you want your social media to have an effect you need to put some effort into it.
It is crucial that you post high-quality content. That means that the photos you post need to have good quality.
Make your social media profile more interesting to users by publishing more than just your product's photos. Post interesting facts, news, and inspiring quotes related to your niche. Experiment with photo editors if you want to spark up the posts.
Besides the photos, pay extra attention to the post's description it should be interesting, original, and relevant to the image. Make sure to proofread the description before you use it because you don't want silly writing mistakes to depict your business as careless. You can use proofreading tools like Grammarly or HemingwayApp.
Those who have trouble with coming up with interesting descriptions can cooperate with the writer who does their product description or find a professional writer from BestWritersOnline.
#4 – Use Hashtags
Hashtags are very useful for making your posts discoverable. Users often browse social media by using hashtags that describe their interests.
Each post you publish should contain hashtags that will help the users find it easily. Make sure to add #Amazaon or #buyonAmazon among others so that you can group the posts about your business in that category. Therefore, people who want to find Amazon products on social media will have access to your posts.
However, don't overwhelm the post with hashtags. Using 3 to 5 hashtags is more than enough per post.
#5 – Be Consistent with Your Posts
Driving awareness of your Amazon business demands that you are consistent with your post. If you post from time to time it can seem as your business is not active anymore.
Posting consistently will increase the chances that people will discover your business.
However, that doesn't mean that you should put quantity over quality. Your social media followers deserve both and the quality of posts should never be disregarded because that is what users value.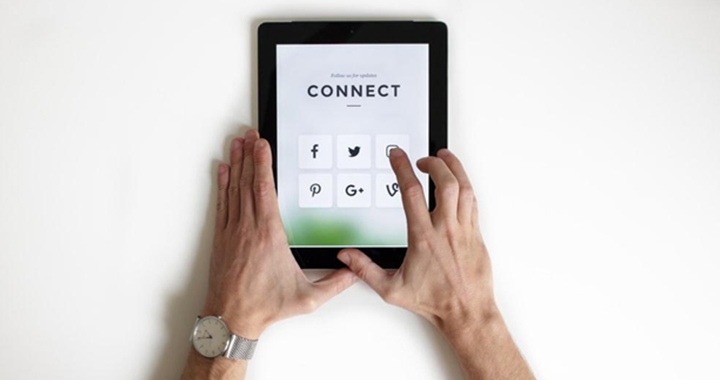 #6 – Cooperate with Influencers
Influencers have immense power in the social media world. They can instantly drive the attention of their army of followers to your Amazon business.
The first step to influencer collaboration is to research which influencers are present in your industry. Focus on whose target audience matches yours.
The next step is to reach out to a few options you find suitable, introduce yourself and your Amazon business to them, and ask about their opinion on cooperation.
You also need to consider your budget if you want to work with influencers. Antoan Perry, a digital marketing expert and translator at TheWordPoint shares an aspect of influencer marketing that you need to pay attention to: "The more followers the influencer has, the more expensive it will be, so, aim for micro-influencers for starters. You can work out some sort of compensation if they are up to it. In any case, having a specific budget in mind for this purpose is essential because otherwise, you can easily get carried away."
#7 – Promote Yourself in the Right Social Media Groups
Facebook groups can be great for directing the attention of your target audience to your Amazon business.
What makes Facebook groups so useful is that they are very specific and you can find everything about anything.
To clarify, if your Amazon business sells parenting devices such as cameras, baby monitors and so on, you should search for groups for new parents.
When you post in the group whose members find your products relevant and their interests, it will be easier to get them to check out your page.
#8 – Interact with Users
Posting content won't be enough to make your Amazon business popular on social media. If you truly wish to drive awareness and convert viewers into buyers you need to interact with users.
That means that you should respond to comments, like users' posts, and share user-generated content by reposting their content that features your product.
Such interaction is essential for building a relationship with your followers, build trust in them, and earn their loyalty.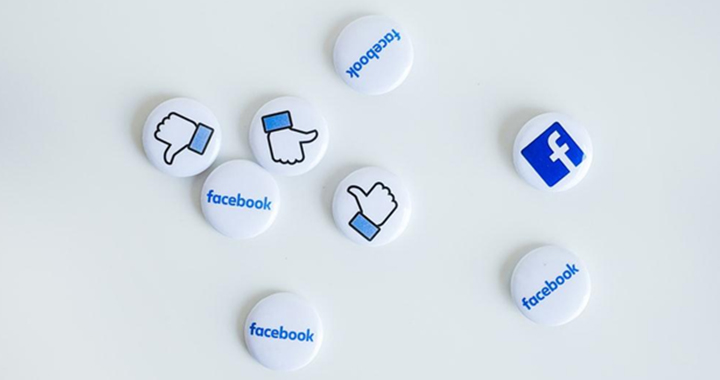 Let Social Media Bring Life to Your Business
The above-mention tips will help you form your social media marketing strategy. You'll finally be able to approach that whole process professionally and dedicate yourself to it.
Remember that there are numerous benefits of using social media to promote your Amazon business. To end off this post with a motivational note, here are a few advantages of social media that you should keep in mind:
It builds an online community around your brand

It increases brand awareness

It provides your Amazon page with quality traffic

It increases conversion rates

It builds a long-term marketing strategy for your business

It helps you to have a more proactive approach to marketing