//php the_post_thumbnail( 'post-thumbnail' ); ?>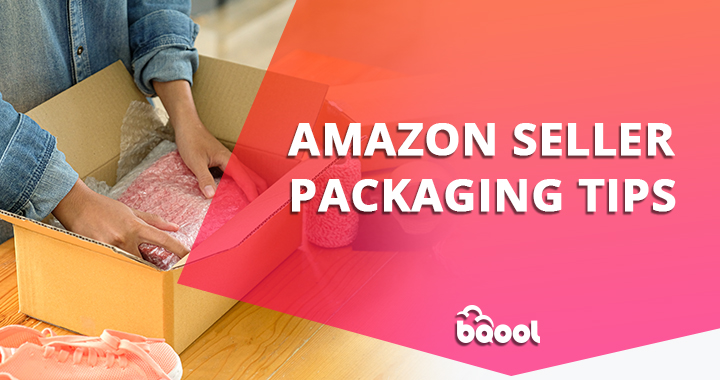 When many sellers begin selling on Amazon, they don't adequately prepare to handle multiple orders. One of the common mistakes new Amazon sellers make is careless packaging that often causes product damage and leads to negative feedback.  
Placing the item in the bottom of the box and covering only the top and sides with packing material is a typical beginner's mistake. Boxes get roughly handled during transit and delivery; the item inside should be padded from all sides to prevent damaging it. 
To make the opening of packages an enjoyable experience, great packing and on-time delivery is one of the most important factors for customer retention and successful sales on Amazon. 
Here are some Amazon packaging and boxing tips for sellers to stay away from receiving negative feedback for damaged products. 
1. Custom Fit Boxes 
Higher shipping charges and wasted packing materials result from using boxes that are larger than required. Boxes that just fit the product don't leave much space for cushioning it. Find the 'right box' and experiment with different ways of arranging various products in it.
A product that has been kept in storage may have collected dust or debris. Clean it thoroughly without leaving scratches or marks. Put used products for resale in their original packing or suitable boxes and then put them inside larger packing boxes. Use strong corrugated cardboard boxes for double packing your product. Ensure to check the bottom of the box for a weight limit.  Fill up the gap with paper, polystyrene, or cardboard. Immobilize the item with the packing material to ensure it doesn't move when you shake the container. The secret to proper packing is to 'shake the box" and fill until the settling is just below the top rim of the box. Leave room to comfortably place a flat section of cardboard on top, without having to force the packing, back into the box. 
2. Using Recycled Packaging 
It is tempting to reuse cartons, but never use a box with a tear. A crease can reduce the box strength by up to seventy percent. The modest savings that result from recycling used cartons or from using low-quality packing material will likely be outweighed by the negative feedback ratings and the cost of returns and refunds. Many biodegradable packaging materials break down on exposure to extreme temperatures or humidity. Multiple uses reduce the crushing resistance of packing foams and wraps. So be judicious in your choice of recycled packaging.
3. Invest in Good Quality Packing Material 
Polyethylene and polyurethane have high performing cushioning effects compared to polystyrene, which can endure only one impact. Since they are thin and strong, you can use less quantity of these fillers for effective padding and thus save on the shipping cost by using smaller boxes. Use foam end caps for bracing edges of items like ovens or televisions. Fragile areas like the glass screens of these items should be well protected, without actually touching the interior cushioning.
Fragile or breakable items must be packed using polystyrene chips or bubble wrap. Wrap individual items with double cushioning if necessary. When packing more than one item in the same box, leave an adequate gap between individual bubble wrapped items and fill up the gap with packing peanuts. Ensure you stick a "Fragile" sticker or mark the package accordingly.
4. Gift Wrapping and Holiday Sales 
Receiving goods damaged during transit is a very disappointing experience, but it's unforgivable when it happens during holidays or to a gift recipient. Whatever the occasion; birthdays, anniversaries, or festivals like Christmas, buyers expect orders to be delivered on time and in excellent condition. Make sure you put in extra effort to wrap the gift items attractively. The extra attention paid to such small details will increase customer satisfaction tremendously.
5. Packaging High-Value Items 
You don't want to hear that your high-value item "never arrived." Ship expensive jewelry or high-value items in boxes of size at least 7*4*2 inches. Smaller boxes may get lost or misplaced more easily during transit. Do not attach or write anything outside the box that may reveal the item's value. Use signature confirmation service to confirm the order delivery.
6. All-Weather Packaging 
Packages may get thrown around in the truck, in the cargo ship, and by the delivery person. Design and test your package to withstand the toughest environment it may face, whether it is temperature differences or damp weather. No matter what your parcel contains, it needs to be waterproof and packaged correctly. Addresses printed may get smudged in the rain. A damp parcel is a heavier parcel. Your customer may end up paying a weight surcharge for the water damaged merchandise he receives and you will definitely end up with a negative feedback rating for your Amazon store.
7. Double Check the Address 
Packing slips can be printed from the manage orders page on Amazon. The address label is to be attached outside the package. The second packing slip is to be kept inside with the item.
Getting the address correct is obviously a primary requirement, but mistakes in this area are all too common. Add a clearly visible and legible return address on the package. The addresses should be stuck or written directly on the outer box. Writing the address by hand with permanent ink is a good recommendation. It's easier and faster to instinctively correct wrongly formatted addresses as you write it. It is also more secure since you don't have to worry about smudged printer ink or torn address labels. Don't wrap this outer box in any kind of paper, as this could tear off and your shipment could be lost in transit. Orders may be delivered faster if you use the nine digits Zip Code associated with the customer's shipping address.
8. Fulfillment by Amazon
Amazon has created one of the most advanced fulfillment networks in the world. Your business can benefit from Amazon's expertise in packing and shipping. Fulfillment by Amazon allows you to store your merchandise in Amazon fulfillment centers from where they pick, pack, ship, and provide customer service for these products. Once you join FBA, you never have to worry about packing problems again. 
Wrapping Up
Whether you wish to do your own packing or use FBA, keep the above tips in mind and follow Amazon Packaging and prep requirements when shipping to provide your customers with a world-class buying experience. And if you, unfortunately, happen to receive negative feedback, you can refer to this blog post about how to remove negative feedback on Amazon.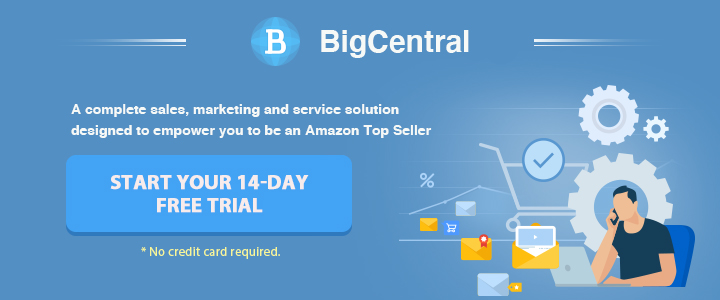 This blog post was by Alysha T. Rohaan, and it's originally published in December 2013 and was updated in June 2020 due to product updates or Amazon policy changes.