//php the_post_thumbnail( 'post-thumbnail' ); ?>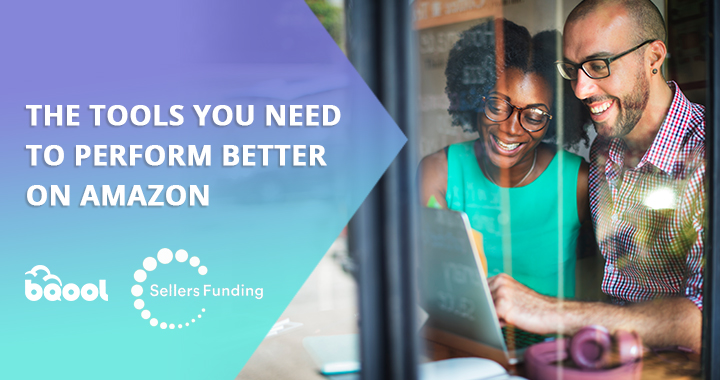 For a very long time, spending money on Google ads was the best way to boot your business. As recently as two years ago, Google Ads dominated the market with an 80% ad share. In recent years though, this has changed. Google is now an incredibly crowded market place for advertisers while Amazon is growing and still a place you can see a lot of value and ROI on what you spend. Here is why Amazon has become the place online advertisers are spending their money in 2019 and how you can get the most out of your Amazon marketplace.
The Growth of Amazon Ads
In 2017, Google had an 80% market share, and Amazon had just 2%. However, recently Amazon has significantly cut into that share. In 2019, Google has dropped to 73.1% and projections show that it should drop to less than 70% by 2021. Amazon, on the other hand, is currently at 12.9% and growing. All told, Amazon ad revenue has increased by $4 billion in both 2018 and 2019. This is a 176% growth since 2017.
How to Take Advantage of Amazon Growth
As an Amazon seller, now is the time to cash in on the Amazon growth and make your move to grow on the platform. To do this, though, you will most likely need to increase your working capital and, for Amazon sellers, that can be difficult as banks and traditional lenders generally frown on loaning to these types of businesses.
With SellersFuding, Amazon sellers can get the influx of working capital they need to invest back in your business and, in turn, allow your business to capitalize on Amazon's upward trajectory. With a new infusion of working capital, sellers have an incredible amount of options as to how to put that to work to grow. You can invest it in inventory, put it towards marketing, and improve your Amazon ad campaigns to gain more traction. You can also invest in new tools to help you make the most of your Amazon experience.
How to Make the Most of Amazon
Amazon offers a wide range of native, unique features that you can leverage to boost sales. The best way to take advantage of these features is by pairing them with SaaS tools that will automate the use of them, saving you time, and increasing your ROI. These include:
Automated Customer Service
With a product like BigCentral, you can simplify your customer service and automate feedback and review request emails, to get more reviews and feedback effortlessly.
Match Prices with Your Competitors
Repricing Central gives you is a fast and easy way to keep up with your competition and stay competitive on Amazon.
Know Exactly What Your Competitors Are Doing
Knowledge is power on Amazon, and with BigTracker product research tool, you will be able to "spy" on your competitors so you know their price and review history as well as their inventory status.
Conclusion
Using SellersFunding to get more working capital, especially during December and January, Amazon's busiest months of the year, makes much sense and will give you a leg up on the competition. Using the funding to add BQool tools to your site will help you dominate the competition in the coming year!
About the Author
Ricardo Pero, Chief Executive Officer of SellersFunding, received an MBA in Finance from Columbia University and has 20+ years of experience in Corporate Treasury and Wealth and Asset Management. As an investor and advisor to companies in the U.S. and Latin America, he enjoys helping start-up e-commerce businesses of all sizes to achieve success.