//php the_post_thumbnail( 'post-thumbnail' ); ?>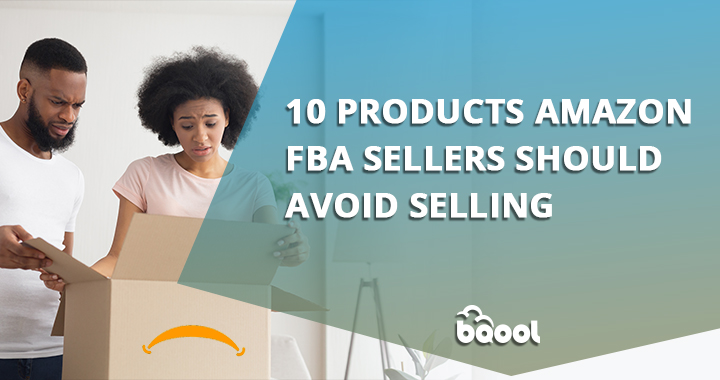 While every seller wants to find the next big thing to sell on Amazon, it is impossible to know what will sell successfully most of the time. However, we can at least avoid selling products that usually perform the worst on Amazon.
Here's our list of products that any sellers should try to avoid selling on Amazon: 
1. Saturated products
The level of saturation can depend on consumer purchasing power, competition, prices, and technology. Some categories are oversaturated, and the supplements category is super oversaturated.
We conducted quick research using BigTracker Chome Extension, and the result showed a list of top Vitamin C products. 
Look at the numbers:
Average price: $18

Average review count: 1,029

Average review rating: 4.7 

Estimated monthly sales: 99,462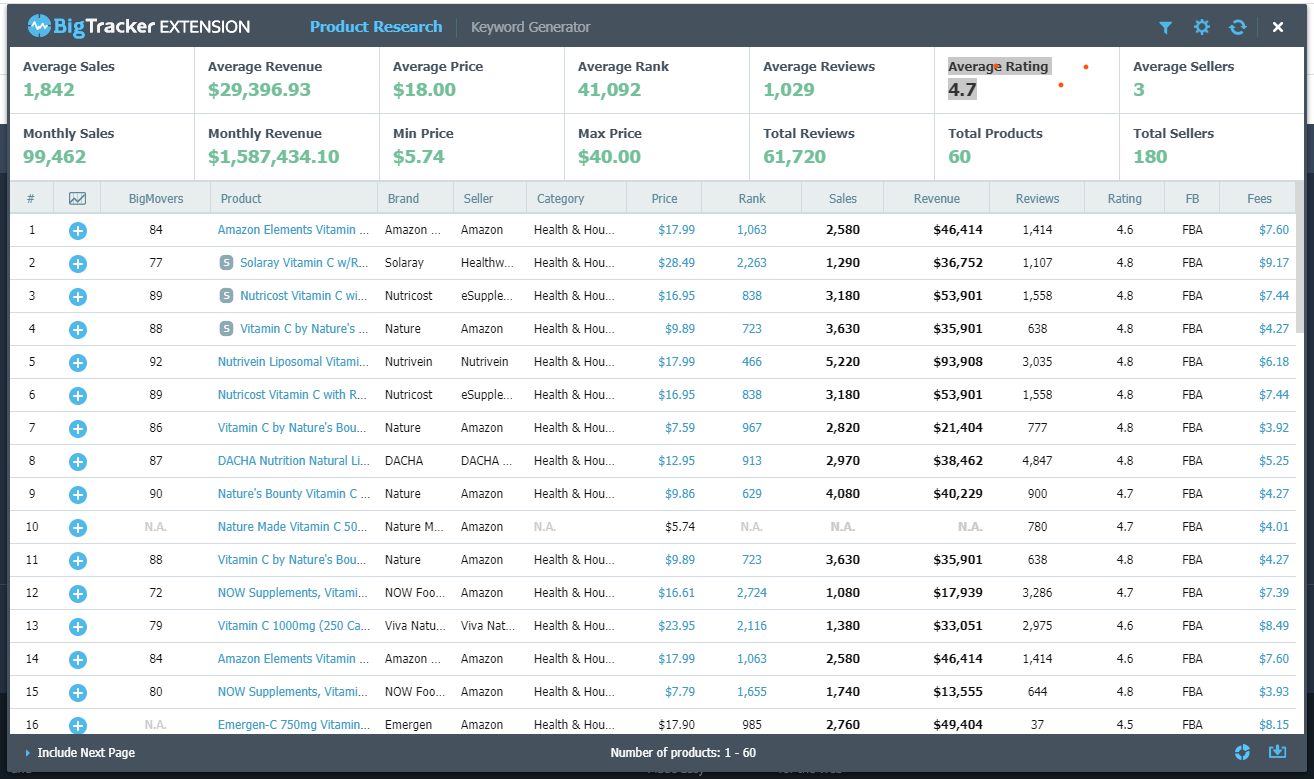 This means that to successfully launch a new Vitamin C product you'd have to offer special discounts daily to stimulate and increase your sales. Not to mention that competition is so intense that it's difficult to compete with those big brands out there and PPC would cost you a small fortune.
2. Cell Phones & Accessories 
This category is one of the most competitive on Amazon. It might be even worse than supplements.
Think about it.
Does the world really need another USB cable or another iPhone case? Can your super innovative USB cable compete with Amazon basics or Chinese sellers?
Unless you can come up with something remarkable, you should avoid selling categories that are over-saturated like cell phone accessories.
3. Amazon FBA Prohibited Products
If you try to find a niche on Amazon in the most common way, i.e., using product research software, you won't have problems with restricted products. Those prohibited items are not on Amazon and won't be a part of your research.
But from time to time I hear people having great ideas. They are already selling their products elsewhere, or they try to launch something new on Amazon.
If you are one of them, remember, if something is not on Amazon there is a chance it isn't there because it's restricted. Or it wasn't selling.
If you plan to enter Amazon FBA, you must get familiar with two lists.
First, Restricted Products. Those products can't be sold on Amazon. Period.
Second, FBA prohibited products. Those products that are not restricted on Amazon can't be sold on FBA.
Do your homework. Sometimes things that look innocent, like sky lanterns, are prohibited from FBA.
We could go even deeper. Let's get back to supplements for a moment.
In this case, there is a list of Prohibited ingredients, and then you have to be familiar with: 
Food and Drug Administration (FDA) warning letters, safety alerts, or recalls. 

Federal Trade Commission (FTC) orders or guidance.
Proper research can save you time and money.
4. Trademarked/Patented Products and Counterfeits 
Amazon's list of prohibited items is similar to the U.S. Customs' list, but they are not exactly the same. There is a chance that even if something can be legally imported into the US, it can't be sold on Amazon.
The bigger problem is trademarked goods. You must be sure that the products you want to import into the U.S are not trademarked. Even if something can be bought legally in China, it can infringe trademarks once it has crossed the U.S border.
Finally, avoid selling counterfeits. All products that have been illegally replicated, reproduced, or manufactured can be directly destroyed by Amazon.
That's not all. Amazon has the right to deny removal requests for any inventory identified as counterfeit. You can not only lose potential sales, but you can also lose all your products.
5. Items for less than $10 
Generally speaking, Amazon FBA is not good for items cheaper than $10 because it's difficult to make profits at that price point. For many reasons, but let's name 2 of them:
You risk that your products will be add-on only. Add-on items are low-priced items that can only be purchased as part of a larger order of $25 or more. This is a sales killer. 
Taking into account all the FBA fees (storage fee, fulfillment fees, commission) you will make pennies. 
6. Fad & Seasonal products
Fad and seasonal products generate many sales for a relatively short amount of time or during specific times of the year. However, it may not be cost-effective when you have to invest much time and money in sourcing seasonal products that only sell two to three months and handle excess or obsolete stock after the fad fades.
7. Makeup Products
Selling cosmetic products that can be applied to the face or eyes may present a potential risk or liability if the products cause allergic or other harmful effects on its users. 
8. Fragile Products
Whether you are selling glassware, furniture, antiques, crystal, ceramics, or any other fragile product, they are heavy and breakable, resulting in a possible return and negative review.
9. Products that Have Too Many Variations
Such as clothing, shoes in different colors and sizes, these products not only require a bigger inventory storage space but sometimes they have a high return rate from customers who claim their apparel doesn't fit.
10. Products You Are Not Familiar With
Many FBA beginners only consider the products with the sales potential regardless of the category. Some products require more knowledge or technical skills to operate. If you are not familiar with the product you sell, you would need extra efforts in introducing your product to the market or deal with a lot of emails about how to use the products.
Wrapping Up
Product is key to your success on Amazon, and understand what not to sell can protect your private label brand and profit in the long run. To learn more about the sales potential of a product, you will need to conduct data-driven product research to help you make better product decisions. The most effective way is to use a real-time product & keyword research tool BigTracker to discover your winning products.
This blog post was originally published in January 2018 and was updated in June 2020 due to product updates or Amazon policy changes.