//php the_post_thumbnail( 'post-thumbnail' ); ?>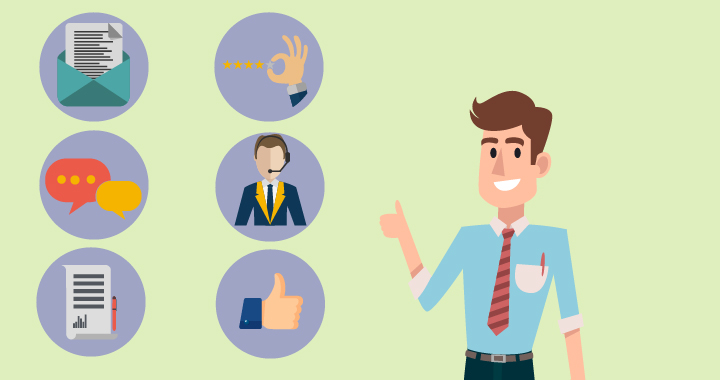 Is Customer Experience Important?
Imagine that you are entering a store, looking for a pair of shoes for a good friend's wedding celebration this weekend. A pleasant salesperson approaches you with a warm and sincere greeting and helps you to find the shoes. Unfortunately, you're told that your size is out of stock, so you go home to check their availability online with the intention of ordering. However, there is no guarantee that your delivery will arrive on time for the wedding.
Picture the same scenario but with a different store. In this instance, the salesperson places the order for you in-store and the shoes will be delivered to your doorstep ahead of schedule. Additionally, returns are free if you need to send the item back or you can just drop them in at the store. You finally received your shoes, and they fit perfectly. You are very satisfied with this buying experience.
Customer Experience on Amazon
Selling on Amazon has become highly competitive these days. When there are many sellers selling the same products as you, with the same product quality, same clear product photos, same attractive product description, and at the similarly competitive price, what can you do to ensure that the potential buyer shops with you and becomes a repeat customer? The answer is Customer Experience (CX).
Customer experience is an interaction between the customer and your business. Your customers buy the products from you because you set yourself apart from your competitors, even if they are selling the same item as you.
Furthermore, what brings them to your store is Amazon itself. Amazon is the largest internet marketplace in the world. However, you can still make your Amazon store stand out from the competition by providing exceptional customer experience. This could include sustainable packaging, on-time deliveries, attentive customer service and supportive after-sale service.
The Importance of Feedback
Feedback left by the customers that purchase from your Amazon store can be used as part of your brand strategy. Feedback helps you to get to know your customers better. It also gives you insight into the necessary changes that need to be made to ensure better customer satisfaction.
Thanks to BQool's technology, you can send automated emails to increase engagement, build relationships with your customers. You can request feedback from them, and deal with any negative feedback immediately thanks to the automatic email alerts that BQool's Feedback Central software offers.
BQool's intelligent automated email campaign manager save thousands of Amazon merchants a lot of time and money. This allows them to focus on other important aspects of running their business. Be proactive in managing your reputation and start your 30-day free trial today with BQool's Feedback Central.