//php the_post_thumbnail( 'post-thumbnail' ); ?>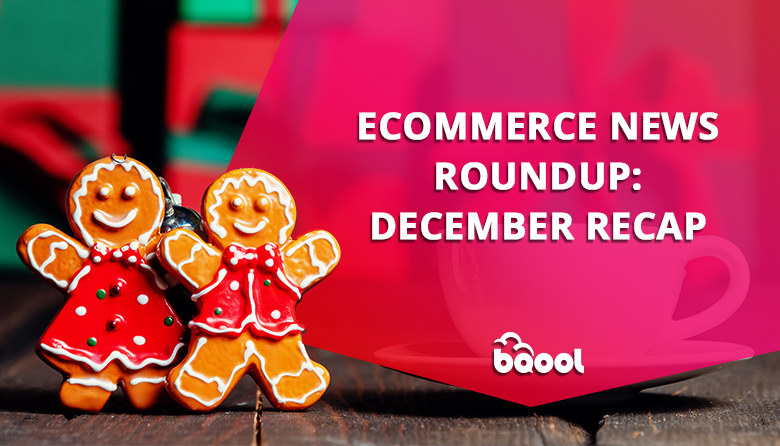 Happy new year! BQool will always be here for you to provide any supports in selling on Amazon successfully. Let's keep up with the latest Amazon news and updates that matter to your business.
Compliance update on international shipping of seller-fulfilled products
Amazon is applying certain import and export compliance restrictions to international seller-fulfilled shipments from Amazon.com to make international compliance easier and better protect customers, your business, and Amazon.
Previously, sellers were solely responsible for international shipping compliance checks and export decisions when listing products for sale for customers around the world.
Now, product listings on Amazon.com that violate applicable laws and regulations, or Amazon's internal policies, will no longer be available for purchase by international customers who have a shipping address outside of the US.
To find out if your listings are impacted, download an Export Eligibility report on the Inventory Reports page, and select Seller-Fulfilled Exports Eligibility Report from the drop-down menu.
For more information, go to Seller-fulfilled Export.
US Multi-Channel Fulfillment: Fee update and faster shipping
In 2023, Amazon will update Multi-Channel Fulfillment (MCF) fees and launch improvements, including faster shipping, free integrator apps, and enhanced shipment tracking functionality.
2023 MCF fee update
On January 19, 2023, US MCF fees will be adjusted to reflect the significant investments that Amazon made to improve our shipping speeds and add new features. MCF will continue to provide best-in-class fulfillment services – which are, on average, priced lower than alternatives – with up to 50% discounts on multi-unit orders, and unbranded packaging at no additional cost.
For more information, go to 2023 US Multi-Channel Fulfillment fee changes.
How to Use Third-party Apps to List, Price, and Ship Products
On Seller University, you can learn to use third-party apps, to help you list, price, ship, and fulfill your products:
Seller University's free learning resources help you understand Amazon's tools, programs, and services, so that you can manage and grow your business at every step of your selling journey.
Learn How to Engage Shoppers On and Off Amazon
Watch Amazon's series of short videos that help you engage customers with Sponsored Display ads, tell your brand story, and increase the performance of your campaigns. Learn how to update creative elements such as images, headlines, and logos, for more seasonal relevance
Advertisers who simultaneously target products and categories, using contextual targeting, see 16% higher return on ad spend (ROAS), compared to targeting only products or categories. *
(News) DECEMBER 15, 2022 – Sponsored Display launches view metrics for video creative
The new metrics include: video first quartile, video midpoint, video third quartile, video complete, and video unmute. View metrics are available in the ads console, report center, or through the Amazon Ads API.
Sponsored Display video creative now supports contextual targeting to better showcase products and brands
Amazon is expanding Sponsored Display's creative offering with video capabilities for campaigns using contextual targeting. Video creatives empower advertisers to showcase their products and brand through immersive storytelling (e.g. tutorials, demos, unboxing, and testimonials). Advertisers using Sponsored Display contextual targeting and audiences will be able to build awareness and consideration of their products and brand on and off Amazon using a video ad format.
Why is it important?
Similar to campaigns using the audiences strategy, advertisers using contextual targeting can now choose to customize creatives using a headline and logo, image, or video through Sponsored Display's self-service display solution that helps grow their business with Amazon. The new video creative capability supports videos up to 45 seconds so advertisers can better tell their stories to customers, helping them understand the product and brand with more engaging content.

If you have insights on creative that helps drive traffic or engagement, you can use that creative for your Amazon Ads campaigns. Ads will link directly to your product detail pages, so audiences can learn more about your product and consider purchasing.
For full technical details, please see our Sponsored Display documentation in the advanced tool center, including the updated documentation on video creatives.
Improvements to Amazon Fulfillment Reports
Amazon has recently redesigned the Amazon fulfillment reports page to help you find report information more easily.
The page includes new sections, including Recently viewed, Most popular reports, and What's new. For more information, go to FBA business reports.
Amazon also introduced a scheduling feature that lets you automatically generate reports at the frequency that you choose. The feature is now available for the following reports:
On each report page, you can create a new scheduled report in the Schedule tab. Once the report is generated, it will appear in the Scheduled reports section.
Growth Opportunities introduces FBA Small and Light recommendations
To help ensure that you don't miss out on potential savings, Amazon added FBA Small and Light to Growth Opportunities.
You can now view all of your products that are eligible for enrollment in Small and Light, a program that helps reduce the cost of fulfilling orders for small and lightweight inventory.
In addition, our potential sales lift metric can help you better prioritize your Small and Light decisions. The metric estimates which of your products will bring the greatest return from enrollment.
To view your products that are eligible for Small and Light, follow these steps: