//php the_post_thumbnail( 'post-thumbnail' ); ?>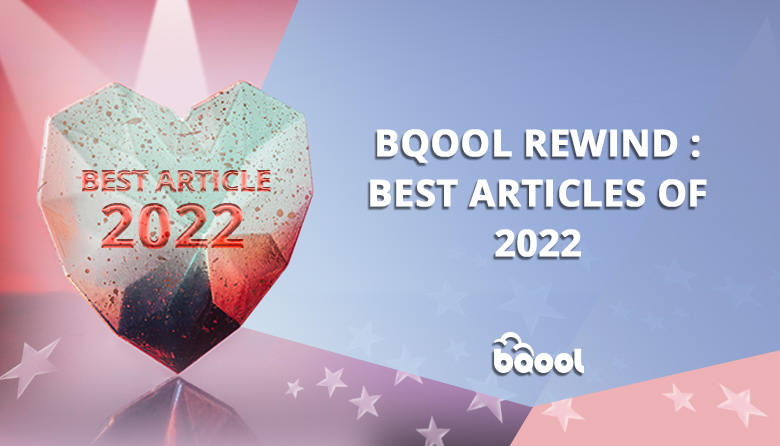 We are about to start 2023! 🎉
we hope you had an amazing year with BQool by your side. We are always trying our best to provide relevant content and tips to support your journey on Amazon.
We have spotted the most popular articles that you might want to (re)read before 2023 and receive extra tips to help you running your business successfully in 2023.
Let's rewind together the best articles that we have written this year on the blog and that you have loved so much!
Amazon accounting could be a real headache for Amazon sellers, that is why this article has been quite popular in 2022 on the blog. If you haven't read it yet, we recommend you have a look and hopefully it will help you with the specific Amazon accounting.
As an Amazon seller, you probably already know how delicate review request is. Indeed, Amazon has a very strict policy concerning the review request and you have been super vigilant about it or your account could suspended.
If you are looking for some review request templates, this article is made for you.
Extra piece of advice: Save this article in your bookmarks if you did not do it already.
Managing your inventory could be time consuming and even worse, a money pit tricky especially when you are a FBA seller, you do not want to pay extra fees because of your stagnant inventory.
Apparently in 2022 you were many to search some tips to manage your Amazon excess inventory. Last thing, you can find many articles on the blog related to inventory management.
In 2022 you were curious about the FBA Prep Service. Because we know as an Amazon seller especially FBA sellers, you are very busy, using service like prep service center could be a real time saver especially during holiday season, when you already have many things to deal with.
Something we have noticed in 2022, is your interest in articles related to products' sourcing. In 2023, we will come up with more articles related to that topic. You have loved the article we wrote about the trends of Q4 2022, just have a quick look to help you preparing the next Q4, you can still find useful content to help you reselling in 2023.
Do not hesitate to subscribe to our blog newsletter to receive the latest updates of our software. We will continue to provide your relevant content in 2023.
Cheers 🥂 See you next year!