//php the_post_thumbnail( 'post-thumbnail' ); ?>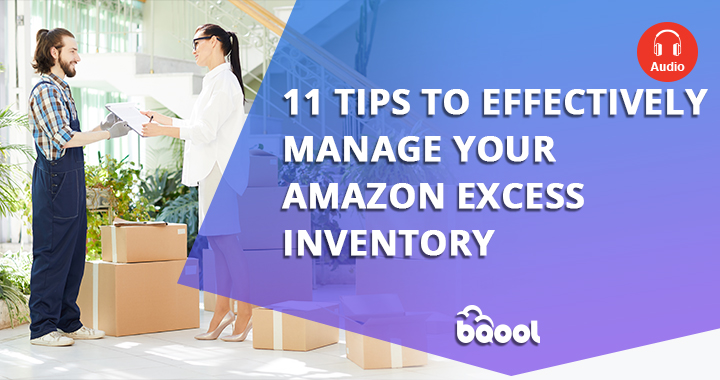 Excess inventory refers to the products unlikely to ever move from the shelves because they are outdated, low, or no demand in the market. So the longer the inventory is stored, the higher costs may generate. For FBA sellers, this means more Amazon storage fees to pay, thus reducing their cash flow and eating into the profit margin. 
What causes excess stock?
Poor demand forecasting 
Inaccurate demand forecasts can lead to too much or too little inventory, and it's usually because of applying poor demand forecasting methods, such as using spreadsheets for complex calculations or ignoring the benefits of using demand forecasting software.
Ignoring demand seasonality 


Another reason for having products that exceed the market demand or selling too slowly is to ignore seasonal demand changes. When predicting demand for a product, identify whether it's a seasonal product and the length of peak seasons based on the information, including historical data, seasonal patterns, and variations to increase forecast accuracy and establish proper inventory control.

A lack of robust competitor analysis
Additionally, a strong demand forecast should also consider the human factor to avoid overstocking. When competition enters your market, demand can drop and eat away at your market share that causes excess stock.
Product life cycle 
A

product life cycle

is the length of time a product goes from being introduced into the market until it declines or is removed from the market through the four stages: introduction, growth, maturity, and decline. A product's demand will change as it gradually rises from its existence and ultimately ends in decline. Sellers, therefore, need to know the life cycle stage for every inventory item they manage and make replenishment adjustments accordingly. 

Make bad purchase decisions
Sellers usually want to negotiate with suppliers on the best deals through bulk buying, but it could end up with overstocked items left in their warehouse without considering if there's demand for them.
The disadvantages of excess inventory 
While the advantages of excess inventory include quickly filling all customer orders and being able to meet or beat the competition, the disadvantages of holding excess inventory will risk slowing down your business' cash flow. Furthermore, excess inventory means more space you need to store your stock which means higher storage costs.
Amazon charges FBA sellers for storing their inventory in the fulfillment center based on the daily average volume (measured in cubic feet) for space inventory occupied in fulfillment centers.
There are two types of FBA storage fees: monthly and long-term. 
Monthly inventory storage fees
Amazon monthly inventory storage fees usually are charged between the 7th and 15th day of the following month. For example, your monthly inventory storage for January will be shown in the February Payment reports for transactions from February 7-15. The money is either automatically deducted from your account balance or charged on your credit card when your account does not have enough money to cover a payment. Fees vary by the product-size tier and the time of year. The rate is also different whether or not the products are dangerous goods. See the rate cards below.


Long-term inventory storage fees


A long-term storage fee applies to units that have been stored in an Amazon fulfillment center for more than 365 days. The fees are in addition to the monthly inventory storage fee of $6.90 per cubic foot or $0.15 per unit, whichever is greater. Fees are charged between the 18th and 22nd of each month. Amazon conducts an inventory cleanup on the 15th of each month. If you can remove older inventory before the next inventory cleanup date, Amazon will not charge you for those items.
When you're performing inventory management tasks, make sure you have made preparations to maintain the stock levels for your best-selling products before sales start to ramp up for the holiday season. Furthermore, make sure that you don't forget to deal with your excess or slow-moving inventory to avoid paying Amazon's long-term storage fees.
How to identify excess inventory? 
If you want to get rid of your excess inventory, you will need to identify potential excess stock first. The excess could be those inventory that never runs out within 90 days or depletes very slowly within 6 months. 
You might investigate the excess inventory manually, or use third-party inventory management software to automate your inventory management tasks. The easiest way is to access your Inventory Dashboard to manage your inventory and measure inventory health in your Seller Central account.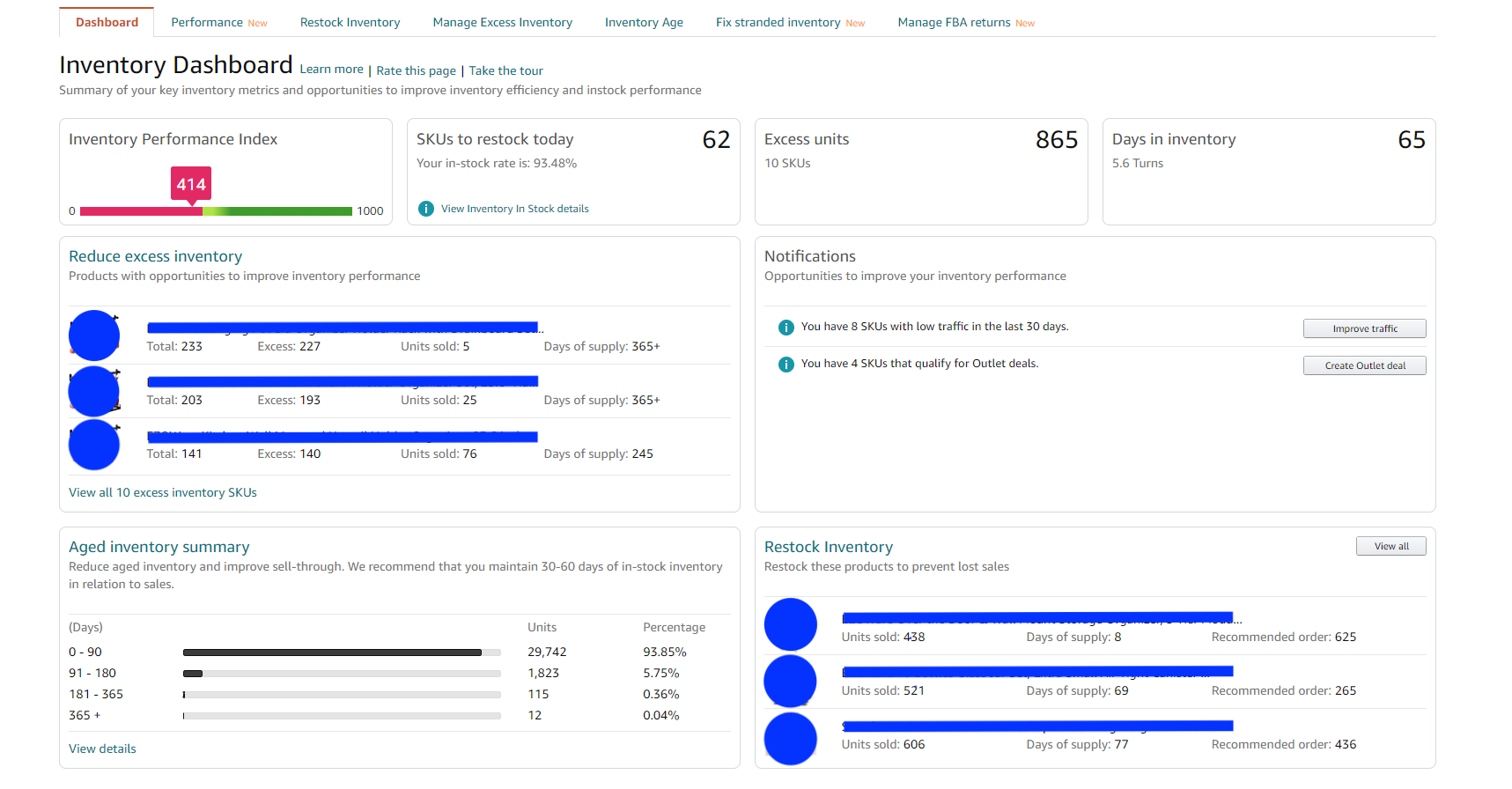 The dashboard allows you to visually track, analyze, and display key performance data points to monitor the health of your inventory, so you can make better inventory purchasing decisions. Most importantly, the Inventory Performance Index displayed in the dashboard gives a full understanding of how efficient and productive you are in managing your FBA inventory. It ranges from 0 to 1,000 — the higher, the better. According to Amazon, the IPI threshold is 450 that all sellers must meet. Sellers with an IPI score below 450 will be subject to storage limits until they take action to improve the score.
With FBA Inventory Age, you can quickly identify listings that may have excess inventory levels with the forecast and review relevant information to take the appropriate action before being subject to impending LTSF charges.

Use the Customize SKU settings on the right to help you minimize costs and maximize profitability. You can create a sale, edit the listing, improve keywords, lower price, advertise the listing, or remove inventory from a fulfillment center by submitting a removal order for the excess inventory to clean out. 
10 Tips to Manage Excess Amazon Inventory 
In addition to Amazon's built-in inventory management tool, here are more tips that could help you to avoid paying the FBA long-term storage fees for excess inventory: 
1. Lower your prices
The most effective way to clear out dead inventory is to lower your price. You can start slowly on a gradual level to decrease the initial high price. You can also run a promotion to attract consumers' attention. Consider offering discounts of between 30-80%. This may seem like a lot, but these products need to go. BQool's AI-Powered Repricer has built-in repricing strategies that you can use based on your business goals. In this case, you can choose the aggressive repricing strategy exclusively designed for maximizing sales. 
2. Remarket your product

The reason why your products might not be selling is not necessarily because they are no good. You can refresh your product marketing strategies to gain customer interest again. Some things you can try are to take new product photos, improve your keywords, and rewrite the product titles and descriptions when it comes to your slow-moving or old inventory. 
3. Create a bundle 
Bundle your excess stock with popular products, and sell the combination at a discount. You can increase your overall price and get these slow-moving items out of your inventory together. Typically, the items in a product bundle are complementary to each other. For example, a camera & camera bag complement so well that it makes sense to buy the bundle.  
4. Advertise it 
One of the causes of excess inventory could be the product does not have enough visibility. While the competition is fierce on Amazon, advertising is one of the effective ways to stand your products out from the crowd.
You can combine multiple tactics to boost sales of the excess inventory. Whether you run a sales promotion or create a bundle for the excess inventory, you can invest some money in Amazon PPC advertising to increase the exposure of the products to accelerate their sales. 
5. Sell on another marketplace 
Just because your product isn't selling well on Amazon does not mean it won't sell on another marketplace. You can try to sell your excess inventory on sites such as eBay, Facebook marketplace, Etsy, Shopify, or some deal sites like Slickdeals, Groupon, etc. Selling on multiple platforms allows you to expand your reach and potentially make extra sales. 
6. Run a prize promotion

Excess stock could also be used as gifts to reward your loyal customers, or as a result, an incentive for your off Amazon marketing objectives. A prize promotion or a giveaway can apply to social media marketing – like and share our page for the chance to win xxx. This can help to increase engagement on your social media and bring external traffic to your Amazon store.
7. Donate to charity

Donating to a charity or another organization is a great way to get rid of the excess inventory and turn it into a good deed. Giving is good, but not everything can be donated to charity. Toys and games products could be given to foster children. Stationery items could be donated to schools. 
8. Create an Amazon removal or disposal order

You can request that Amazon remove your inventory from the fulfillment center. If you don't want the inventory returned to you, you can select Dispose when you create a removal order from any inventory panning in your Seller Central account. Amazon will donate your unwanted inventory to the selected US charities through the FBA Donation Program.

You can also select FBA Liquidationsto recover value from excess and customer-returned inventory and avoid storage fees. Amazon sends your inventory to wholesale liquidators, allowing you to recover typically 5% to 10% of an item's average selling price. 
9. Reduce excess inventory through Amazon Outlet
Featuring products via Amazon Outlet provides you with an opportunity to boost sales, improve cash flow, optimize inventory levels, and reduce storage fees. There are no additional fees to participate in the outlet. You can use the 'Manage Excess Inventory' page to identify products eligible for Amazon Outlet deals and submit deals for approval using the menu to the right of eligible listings. 
10. Return it to your supplier
If you have a good relationship with your supplier or there's room in the return policy, you may sell the excess inventory back to your supplier or exchange your products. But there's also a high chance you'll be charged a restocking fee of about 10-30% of the original purchase price to cover any repacking needed.
11. Use Our Conditional Repricer and Inventory Age Condition
Now it is possible to reprice on your old inventory. Indeed, with our Conditional Repricer you have the possibility to improve your inventory management and prioritize your repricing strategy based on your inventory condition.
With Inventory Age Condition you can easily build your repricing strategy on your old inventory. You have many options, and you can select which one is the most suitable for your inventory needs.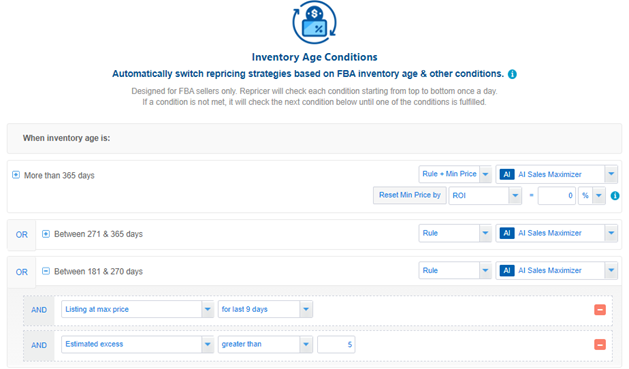 You have to choose the number of days that you wish to start liquidating your old inventories. We suggest you use Inventory Age when your products have been in your inventory for more than 90 days.
The parameters you are going to set up depends on your sales goals and the nature of your products. Conditional Repricer offers a great flexibility, and it is possible to liquidate products that have been in the warehouse between 30-60 days.
The nature of products determines which strategy you would implement. If you are selling perishable or meltable, we recommend you configure your strategy to be sales oriented.
If you want more details about our Conditional Repricer and how you can set up inventory age condition, you can check this article.
Conclusion
Excess inventory is inevitable for many businesses. There are always solutions available to mitigate the issue. After you've successfully cleared out all the excess stock, you need to learn from the experience and reduce the possibility of having excess inventory again by conducting in-depth product research to identify fast-moving and profitable products. Additionally, the use of an AI-Powered Repricer will also help you remain competitive and aligned with your goals by adapting the best repricing strategy by learning your competitor's repricing rules. Finally, we highly recommend you to use our Conditional Repricer and Inventory Age Condition mode to help you deal with your excess inventory and stagnant inventory.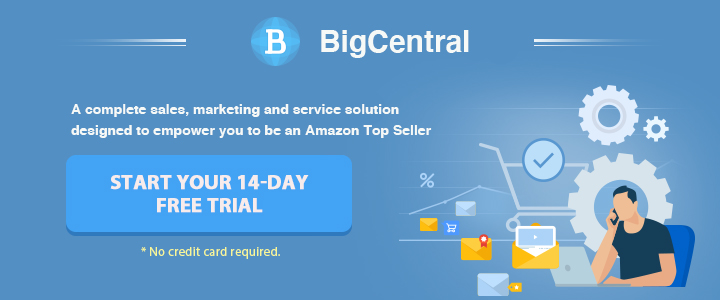 This blog post was originally published in August 2020 and was updated in May 2022 due to product updates or Amazon policy changes.