//php the_post_thumbnail( 'post-thumbnail' ); ?>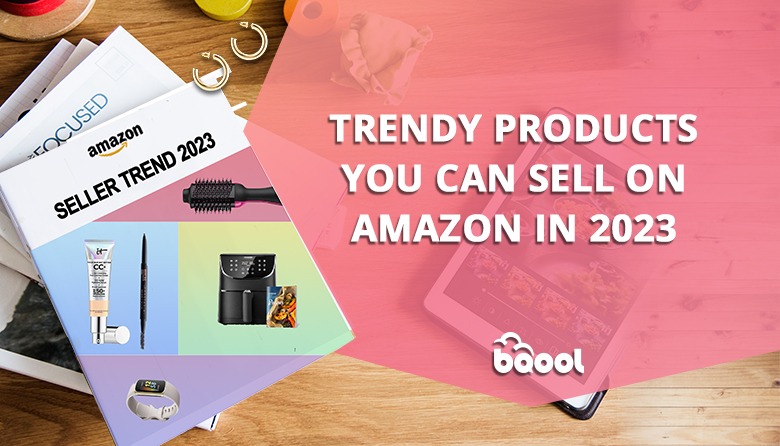 When you resell on Amazon, you want to resell profitable products. Finding the rare gem to resell could be a real headache because many sellers like you resell the exact same popular products on Amazon and that reduces your chance to be in the Buy Box. In today's article, we give you some ideas about potential trendy products you can resell next year to make extra money before your competitors catch on.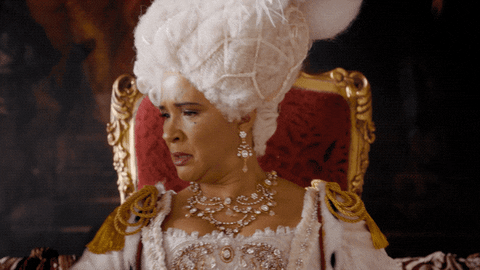 #Clothing, Jewelry & Shoes
This category is one of the most popular on Amazon and It offers many opportunities to find a product to source. As we explained in our previous articles about sourcing items, people who are buying on amazon usually are looking for day to day products especially in clothing, jewelry, and shoes.
The advantage with fashion products is they are easy to source, and fashion is something that has a unlimited potential, no matter the period of the year, you can always find trendy fashion products in Walmart, Target etc.
In addition, another advantage selling in this category is the influential fashion trends created by pop culture and carried by social media. For finding the latest fashion trends, you need to look at the latest popular tv series and movies. We are talking of course about the latest trendy Serie Wednesday Addams; the show has been successful all around the world. It might be a hint for the upcoming fashion trend in 2023.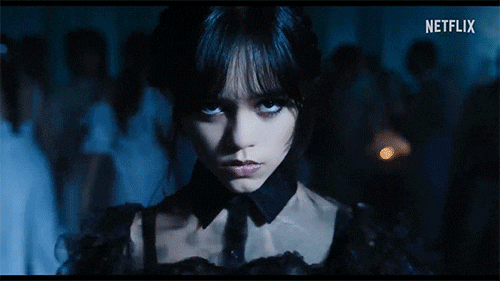 Fringe Dress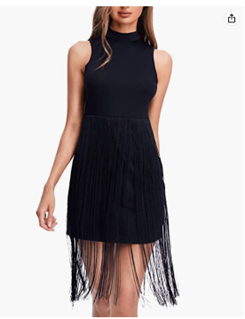 Trends are like seasons, they leave and eventually come back. Based on what we have found online, 2023 will make the roaring 20's fashion popular again !
The average price of this item is between $20 and $50.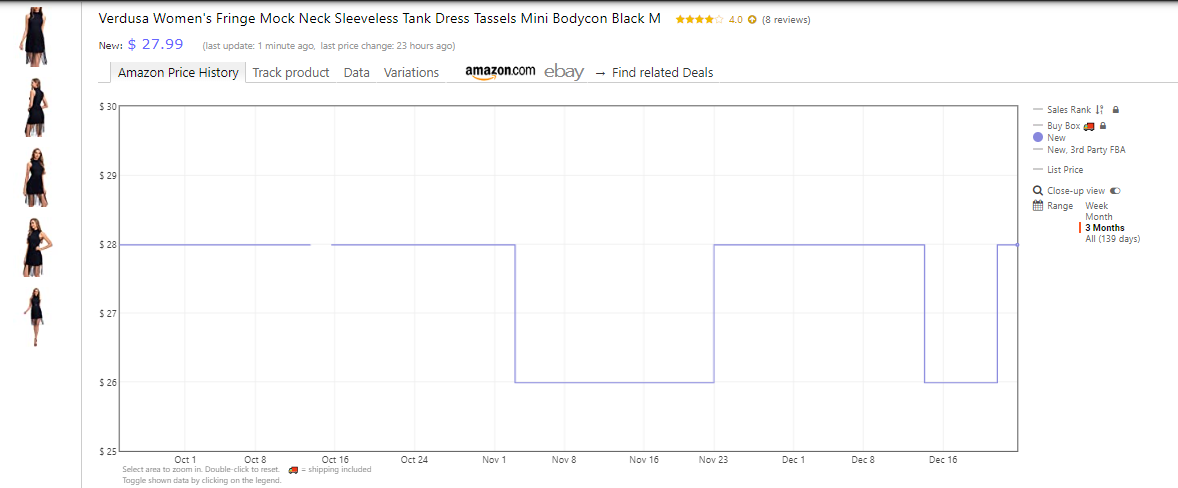 Sequin Skirt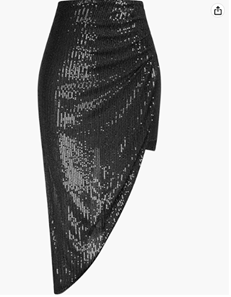 If you have some fashion interest, you have probably noticed that sequin skirts are very trendy. Indeed, we spotted some shiny outfits at the last fashion week!
The average price is between $18 and $35.
As you can see on the graph below, the price of this sequin skirt increased over the last 3 months.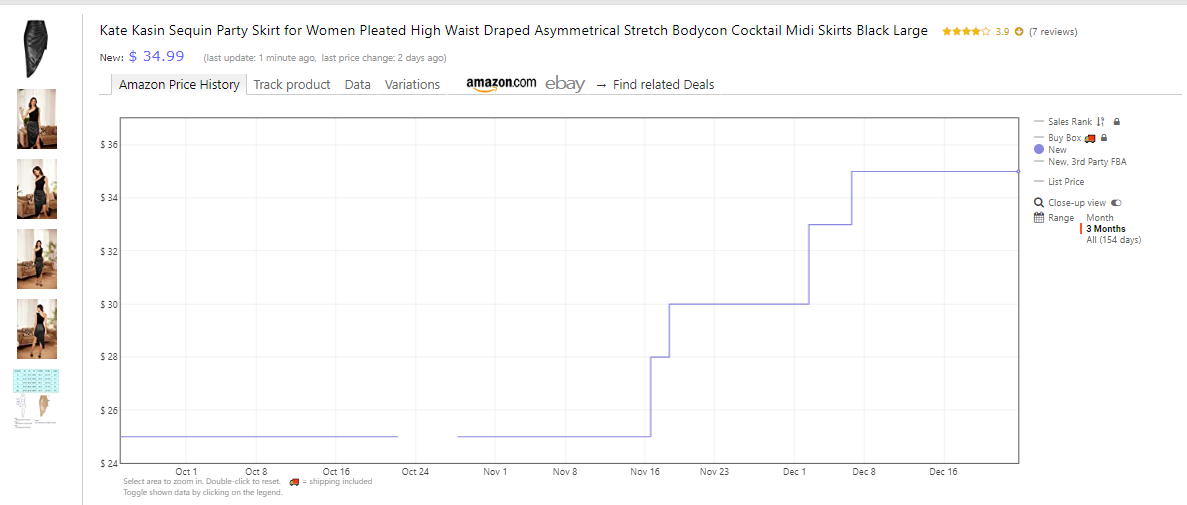 Shoppers who are into Fashion, are usually also looking for accessories on Amazon. According to our research Choker Collar is one of the promising trendy accessories of 2023.
Choker Collar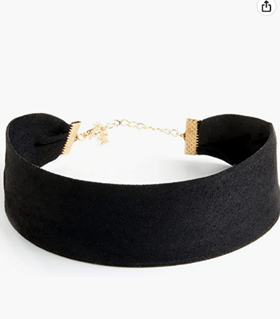 Thanks to Wednesday Addams, goth chic will be trendy in 2023! If you want to source and add some gothic vibes to your inventory, we recommend you source small accessories such as choker collars. The average price for this item is between $8 and $20. You can find different sizes, materials, and colors.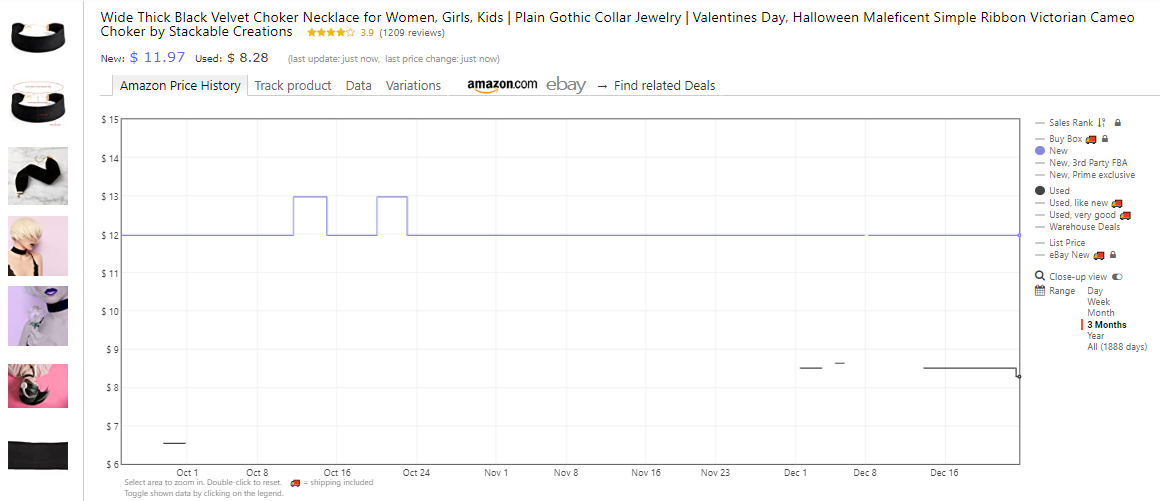 #Beauty Category
As you know already, the beauty industry is very profitable, and it constantly innovates products and makeup techniques.
The customers who are buying on Amazon usually are looking for affordable makeup or beauty accessories. Beauty accessories are easy to source and there are many different items you can source such as face tool massages, face mask sheets, the list is endless.
It could be a little tricky to resell makeup, because you need the brand owner authorization and Amazon authorization.
Last thing, make sure to have the authorization of the brand owner to resell their products on Amazon, some brands forbid the reselling of their products. Also, a lot of beauty products are quite affordable, sometimes some of these items can be sold for less than 12 dollars which would benefit from Amazon' small and light program. On January 17, 2023, the FBA Small and Light program fee changes will take effect and the item price for eligible products will increase from $10 or less to $12 or less. This will help a lot of beauty product sellers to reduce their referral fees if they sell their item for less than 12 dollars.
Make up Stencil
If you are looking for small items in the beauty category, you can source small makeup accessories to resell on Amazon. Since not everyone is a makeup artist and super gifted to draw eyeliner, these make up stencils could be real–life saviors.
The unit price is between $5 to $10.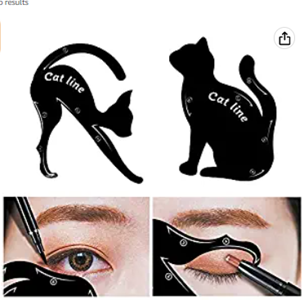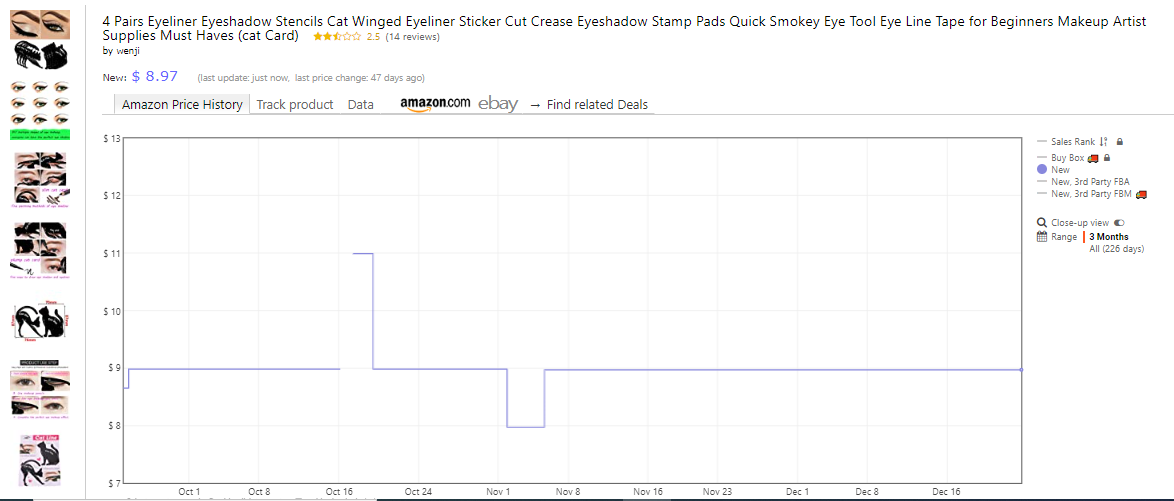 There are other product opportunities in the beauty category. You can find many accessories, such as make up brushes, make up sponges, eyeshadows shield…etc.
Colorful Fake Eyelashes
Like it or not, fake eyelashes are something shoppers buy on Amazon. And based on our research, after the colorful mascara, colorful fake eyelashes would be the special make up trend of 2023.
Fake eyelashes are kind of easy to source and if you are a FBM seller, very easy to stock. For multicolor eyelashes the price was set up at 14 dollars on amazon now the basic price is around 10 dollars for a set of 7 pairs of fake eyelashes.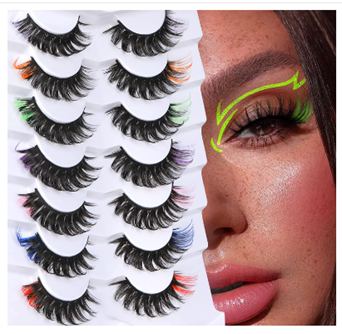 The unit price is between $6 and $12.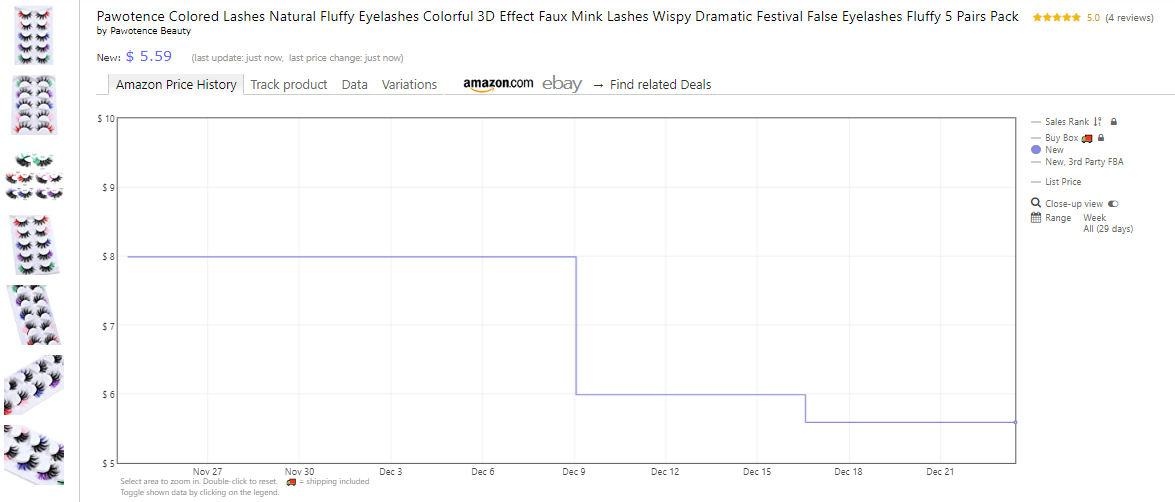 Beauty Blenders
Make up sponge are what we can call basic makeup essentials. This kind of product is easy to source, and Amazon shoppers love them. As we mentioned before, we think that it is better to source small products, especially if you do retail arbitrage, because the shipping fees is cheaper if the product weight less.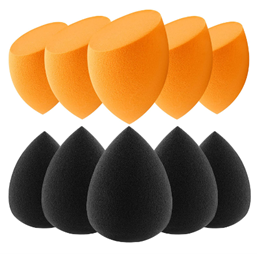 The graph shows that the change in the product price has been constant for the last 3 months. That is a stable product you can source in 2023.
The price for this makeup sponge is between 6$ and 20$.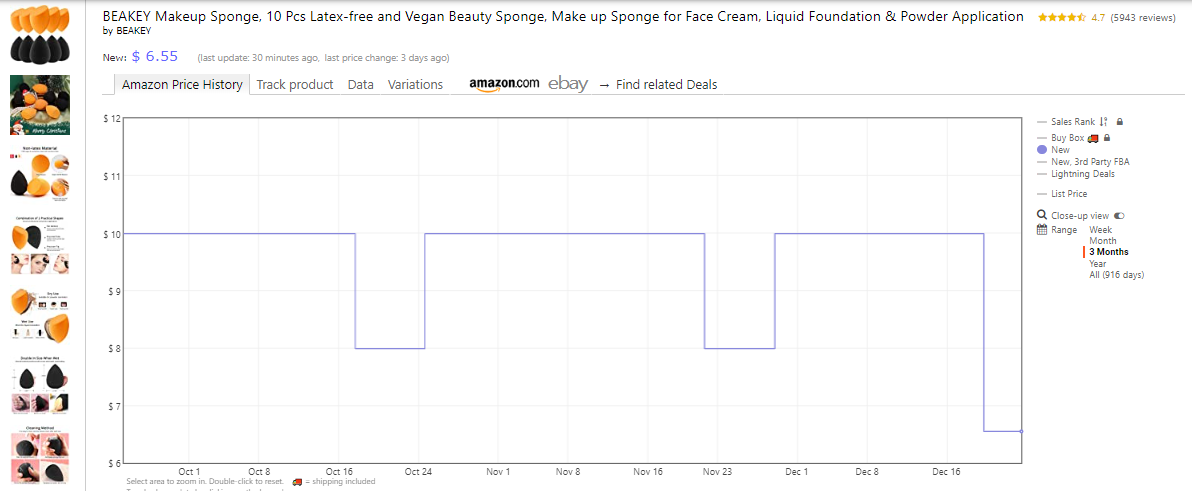 #Sports and Outdoor
The more popular a category is, the more difficult it is to find unique and profitable products. Maybe the first thing that comes to your mind when you think about the potential trendy product you can source in sports and outdoor category is water bottle or fitness clothes, even if these products are trendy, we do not recommend you sourcing them since the market is already ultra-saturated.
Instead, we think that it is better if you source light gym equipment such as resistance band or light dumbbell.
Fitness Resistance Bands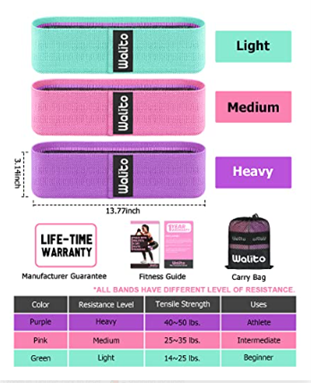 The price for this item is between $10 and $35.
As you can see on the graph, the price fluctuation is interesting and that shows the popularity of the products because the price increased by 2$ in two months.

#Home & Kitchen
Plant-Based Sponges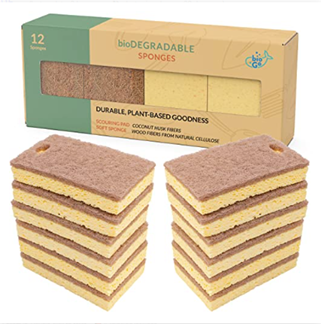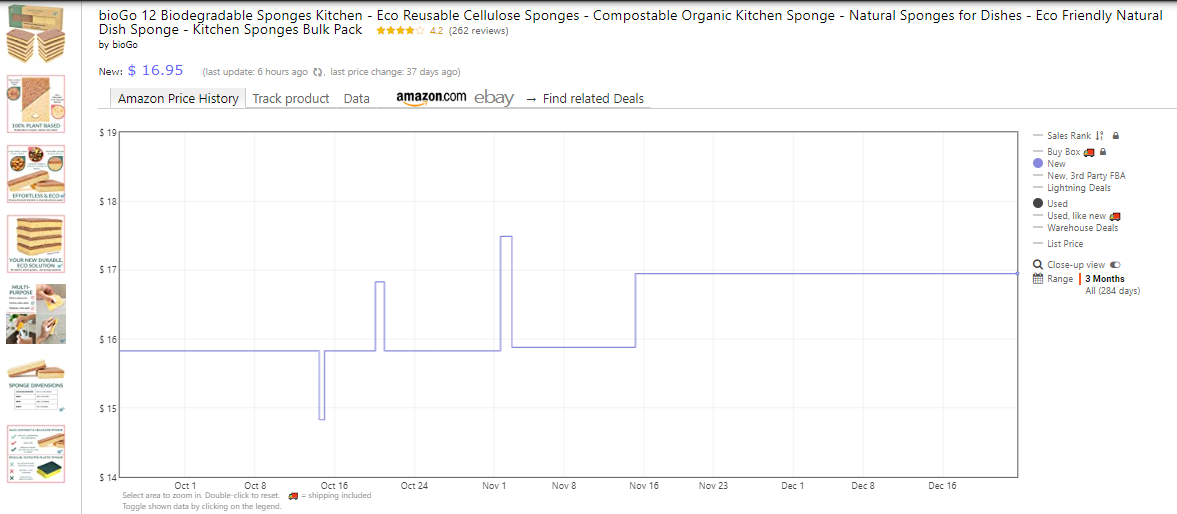 The unit price for this kind of item is $10 to $16, depending on the quantity.
The graph shows that the price has increased in 2 months. The reason could be because the product became more popular. Plant-based sponges have a bright future in 2023.
#Pet Category
The pet category is also super popular on Amazon. There are many products you can sell in 2023. Clothes and accessories are the easiest to source. You can sell clothes, accessories for pets, if you are a reseller, you can find these products in big department stores such as Target and Walmart.
Cat Scratcher
All cat owners, especially indoor cats, need a cat scratcher to keep their cats away from the furniture. Cat scratcher could be a very simple product but some shoppers like having something that combines aesthetic and useful.
If you do not want to invest in very expensive cat scratchers, we recommend you source the basic, single one pieces. Usually, the unit price for the basic one is $6.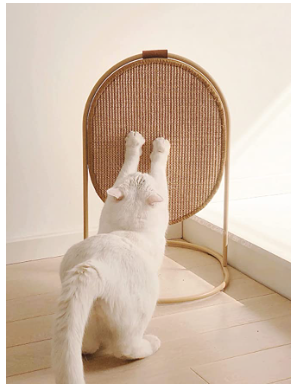 The unit price for this kind of item is between $6 and $70.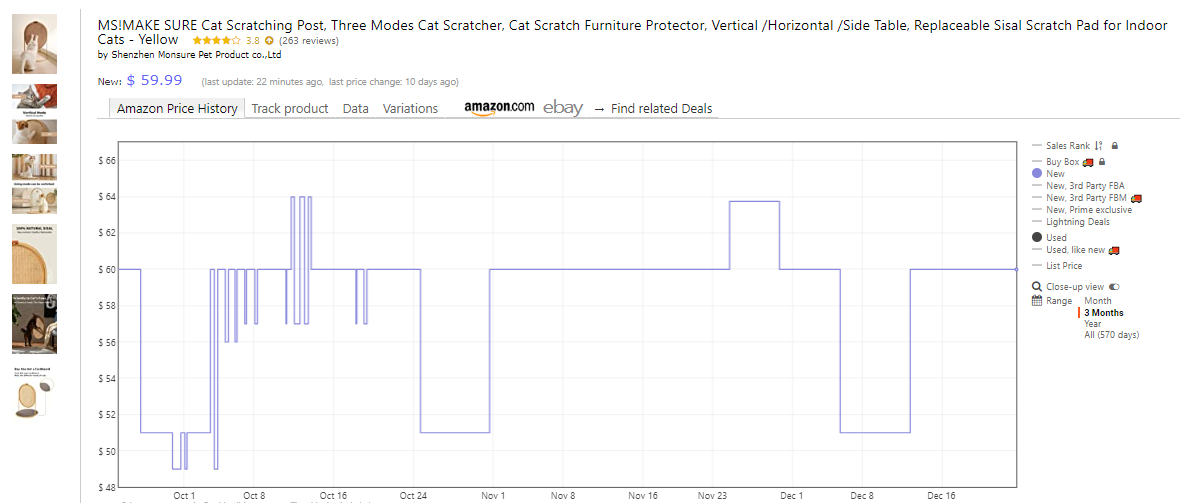 #Health, Household and Baby Care
Wool Ball Dryer
In the same spirit of ecofriendly products, wool ball dryers could be an interesting product to source in 2023. Indeed, people care more and more about their power consumption and the use of their electrical appliances. Buying small devices or items that could reduce electrical consumption is something that shoppers are interested in.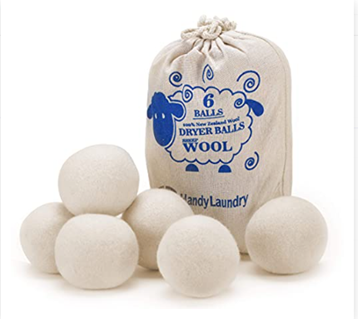 This kind of item is cheap, the average price is between $10 – $13.
As you can see from the graph below shows the price fluctuation for the last 3 months.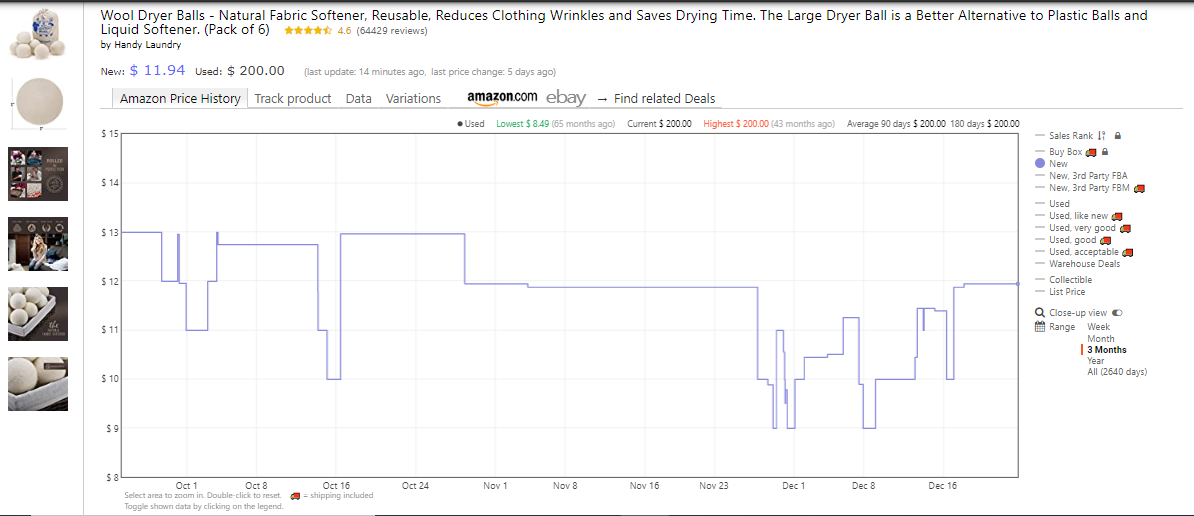 Do not Forget About Seasonal Products…
There's always a special occasion throughout the year to sell seasonal products. Doing that can help you to attract new customers to your online shop and receive new feedback. Think about the upcoming celebrations to make profit by selling warm clothes, candies, decorations for the different events.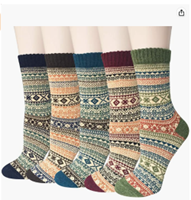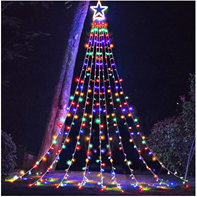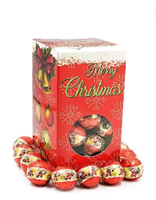 With the inflation this year, finding some unique and profitable products to resell could be a difficult mission, and it could take some time to find something that is profitable for your online shop. That is why we suggest you keep an eye on the latest trends to be able to determine what you can resell on Amazon in 2023. The items we have selected are just ideas that you can use as examples for finding the right products to source in 2023.