//php the_post_thumbnail( 'post-thumbnail' ); ?>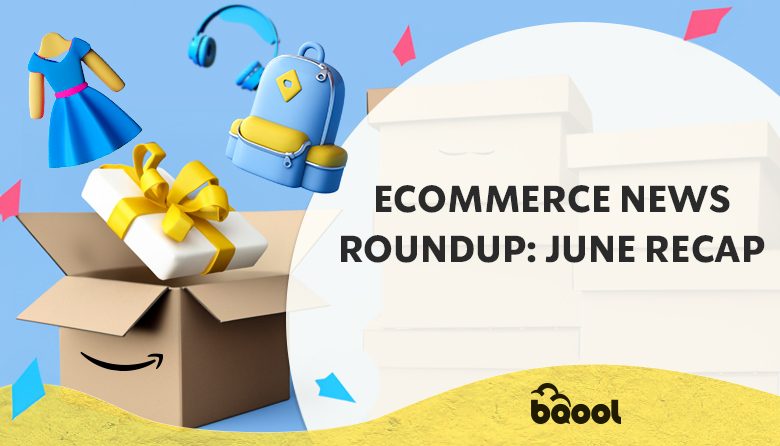 Prime Day 2023 is around the corner. In case you were too busy to prepare your Amazon store for the most popular shopping event of the year, we have collected the news that could be helpful for your business this month! Make sure you have read the latest news before D-Day!
Here is the recap of the latest news of June:
🌻 Prepare for Prime Day with our 2023 Brand Guide
Amazon launched the Prime Day 2023 Brand Guide to help you have a smooth and successful Prime Day. The guide includes recaps and best practices on available brand programs, like A+ Content, Amazon Live Shoppable Videos, Manage Your Experiments, and Brand Analytics.
As a registered brand, choosing the right program for Prime Day is crucial. Brands that advertised leading up to and during Prime Day had a 216% increase in awareness and 214% increase in considerations, compared to the week prior.
To help improve your conversion rates and sales this Prime Day, go to Prime Day 2023 Brand Guide.
( Amazon Japan )
🌴 Stay in-stock for Prime Day 2023
Stay in-stock for Prime Day 2023 by making sure your shipments arrive at Amazon well in advance of key shopping dates. Inventory for Prime Day should arrive at Amazon fulfillment centers by July 7, 2023 to ensure your products are available for customers during the peak season.
Be sure to allow ample time for supplier lead times, carrier lead times, or both. It may take longer to get inventory to Amazon fulfillment centers during the busy holiday season.
Note: Date recommendations are based on estimates and are subject to change.
Even if FBA inventory storage limits are applied, you may still have storage available for your items. Check your current storage limit and usage by expanding Storage Volume on Inventory Performance Dashboard and Shipping Queue at the bottom of the page.
⛱️ More Products Eligible for Amazon Outlet Deals
FBA sellers can now run Outlet deals on 60% more products with excess inventory.
Amazon Outlet deals allow you to reduce storage fees and recover value from slow-moving, seasonal, or end-of-life inventory with a limited-time promotional offer. Amazon internal data shows that sellers who followed recommendations to run Outlet deals saw units sold increase by 93% in the following 4 weeks.
Customers can discover your products faster with placement on the Amazon Outlet site, direct emails and ads, and Amazon's home page.
You can participate in Amazon Outlet deals if you have a professional selling plan and a customer rating of at least 3.5 stars. There are no fees to use Outlet deals. Standard fulfillment and referral fees apply for participating ASINs.
To find out which of your products are recommended for Outlet deals, go to FBA Inventory, click the Actions drop-down menu, and choose Create outlet deal.
To learn more about creating and managing Amazon Outlet deals, go to the Amazon Outlet help page.
🌊 New Options to Report Seller-Fulfilled Returns Issues
If you receive a return in a used, damaged, defective, or materially different condition, then you can charge a restocking fee from the buyer.
To charge a restocking fee:
Go to Orders.
Click Manage returns and select your order.
Click Issue refund.
Click Charge restocking fee on the Refund orders page.
You can now grade the condition of the returned item. On the Charge restocking fee page, select a description from the drop-down, upload a photo, and provide more detail in the comments text box.
This information will allow us to confirm that the item wasn't returned in its original condition. It will also help us to understand customer behavior so that we can protect you and other sellers from future returns issues.
To learn more, go to Issue a partial refund