//php the_post_thumbnail( 'post-thumbnail' ); ?>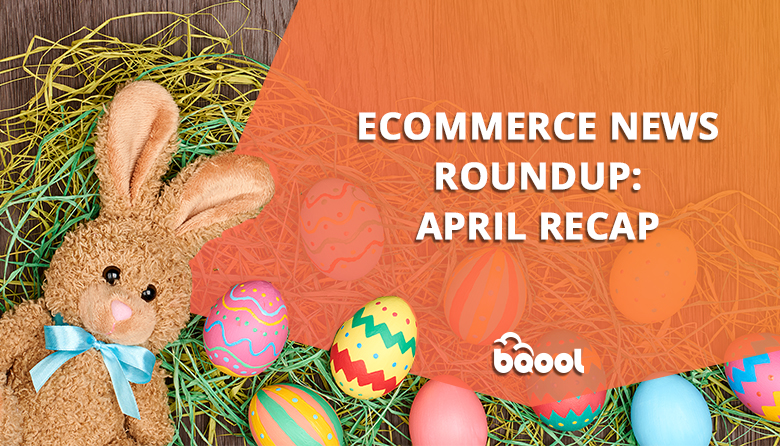 Keeping up with the ever-changing world of ecommerce is essential for any Amazon seller. With the Ecommerce News Roundup, it's easy to stay up to date with all the relevant industry news and developments that could affect your business. In this article, we'll look back at the top headlines from the month of April.
🐰 Brand Analytics – Top Search Terms Update
Amazon Search Terms provides visibility to the top search terms for a particular time frame, ranked by search frequency. This report can only be accessed by Brand Registry owners and allows manual search up to 100 ASIN(s), Search Brand, Top Clicked Category, and Search Term. Additionally, two new columns have been introduced: Top Clicked Brands, and Top Clicked Categories. However, the report cannot be downloaded yet.
🐰 Expand your Amazon Business Across Europe in Three Days
Amazon has launched the European Expansion Accelerator, a new automated solution that scales your Amazon business across Europe in only three working days.
If you already sell in at least one Amazon Europe store, the European Expansion Accelerator makes it fast and simple to expand your business across Europe by automatically setting up your fulfilment program, product listings, product pricing, shipping settings and shipping templates in a new store. You can expand to one or all nine Amazon Europe stores at once, and the process will only take three working days to be completed.
For more information, go to European Expansion Accelerator.
🐰 It is Time to Prepare for Prime Day 2023
Prime Day is around the corner! Make sure your inventory arrives at Amazon US fulfillment centers by June 15, 2023. Amazon recommends shipping early to allow for potential logistics, weather, customs, or carrier issues.
For tips on how to prepare for Prime Day 2023, go to Drive Sales During Prime Day with Amazon Advertising and Top 3 tips to prepare for Prime Day.
Stay tuned for more Prime Day updates in the coming months.
🐰 New Tracking Feature for Subscribe & Save Now Available
Amazon has launched a new Subscribe & Save feature which allows you to:
Track SKU enrollment status or subscriptions
Update seller-funded discounts
Check status for SKUs at risk of missing deliveries due to low stock!
Subscribe & Save is a program that allows customers to sign up for recurring deliveries of products that they use regularly, typically at a discounted price.
You can access Subscribe & Save today through the Amazon Seller Central desktop application for all SKUs.
To view the tool, go to Manage Inventory, click the SKU number for a listing, then click Subscribe & Save on the left side of the SKU page.
🐰Amazon Events Calendar 2023 is Live Now!(EU)
To plan ahead is a great way to give your brand visibility, growth and success in the Amazon store. For this, use our calendar and thoughtfully devised preparation tips – so you can begin planning for a successful 2023. Start planning today and achieve your business goals,
For more information, go to Link to the 2023 events calendar